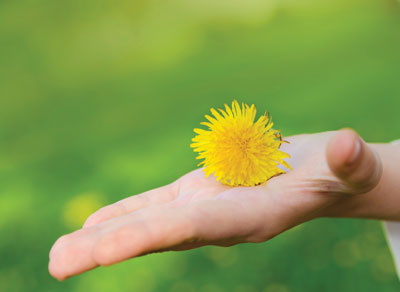 I rarely watch movies in theatre, a treat I reserve only for films that promise to be excellent such as Taare Zameen Par, or Three Idiots. When the movie Barfi! was recently released, the world sang its praises in such lavish terms that I was convinced it was a masterpiece. So off I trotted to see it with my niece in tow. While she happily enjoyed it, I found myself feeling more and more cheated. This was not what I had signed up for. The story was unconvincing, and the narration style confusing. My constant carping not only ruined my mood but also affected my niece's innocent enjoyment. And why? Not because the movie was bad but because I had expected more.
Expectations have a way of exploding in our faces because they programme us to collide with reality. We sashay into marriage expecting to live happily ever after and wake up with egg on our faces. We expect our children to obey us and make us proud and alas, suffer disillusionment. We expect trains to run on time, people to be considerate, honest and kind (even if we are frequently not), jobs to be satisfying and well paid, holidays to be fun, our bodies to stay healthy, governments to be accountable and the rupee not to devalue. We expect our neighbours to be helpful, newspapers to print the truth, and in my case, movies to be excellent!
Living in conflict
Is it any wonder that we live in a cocoon of disappointment, frustration and dissatisfaction? That our past is full of regrets and our future full of distrust? Says J Krishnamurti, the maverick philosopher and founder of the Krishnamurti Foundation, "Have you noticed how angry you sometimes get with a friend of yours? … You are expecting something from him, and when that expectation is not fulfilled you are disappointed – which means, really, that inwardly, psychologically, you are depending on that person. So wherever there is psychological dependence, there must be frustration; and frustration inevitably breeds anger, bitterness, jealousy, and various other forms of conflict. That is why it is very important, especially while you are young, to
love
something with your whole being – a tree, an animal, your teacher, your parent – for then you will find out for yourself what it is to be without conflict, without fear."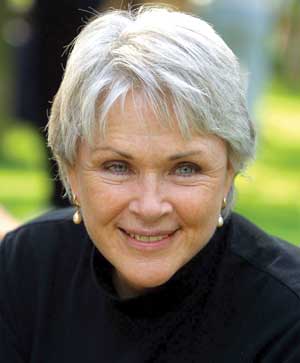 Byron Katie, the well-known teacher of The Work, says with stunning clarity, "The only time we suffer is when we believe a thought that argues with what is. If you want reality to be different than it is, you might as well try to teach a cat to bark. You can try and try, and in the end the cat will look up at you and say, 'Meow.'" Unfortunately, almost all of us are locked in trying to get the cat to bark.
Bulbul Mankhani, a Delhi-based media professional and advocate of the Slow movement, says poignantly, "Others' expectations are stifling. My brilliant mother always expected me to be like her: quick, efficient and bright... I was slow and moody... her expectations made me run away from her all my life. I, on the other hand, expected my mom to be warm and cuddly and make me hot meals. I just set myself up for anguish."
The pleasure-pain duality
So what makes us so perverse? You could call it part of the human condition. We are all programmed to crave pleasure and run away from pain. We want to feel good all the time, and we never want to feel bad. We recoil from
pain
in any of its manifestations whether physical, mental or emotional. Naturally, this means that we always want favourable outcomes no matter how unlikely. We buy lottery tickets despite our better judgement, and come to Bollywood to become film stars even if Plain Jane is our middle name.
"If you want reality to be different than it is, you might as well try to teach a cat to bark."
- Byron Katie
Thanks to this we become entwined in a network of needs and wants and desires that generate endless expectations. We want others to make us happy, to
love
and approve of us. We want our passage through
life
to be free of all discomforts and difficulties. We want to be as beautiful as Anjelina Jolie, as rich as the Ambanis, as thin as Kareena Kapoor and as smart as Vishwananathan Anand.
Says media professional Aalif Surti, "I have a sweet friend who's always in trouble, always involved in some dramatic conflagration with someone or the other. She calls for advice, and at one point, I made the mistake of believing she actually wanted some. As I gingerly ventured to offer a teeny insight, I was summarily shot down by a machine-gun barrage of fierce points of view on how the world and its people should be! It struck me when I remember this, that expectations are the seeds of drama in our lives. The more solid our insistence on how things should be, the more real the conflicting force seems to be in our lives."
Chitra Jha, a Bangalore-based spiritual trainer and writer, says, "We have expectations because we think that everyone thinks, feels, acts and reacts in the same manner as we do. So if something excites me, I expect others to feel equally excited about it. And if I carry a certain opinion of a person, I expect my friends to do the same. When we realise that each one of us is unique, who thinks, feels, acts and reacts in a different manner than us, we let go of our expectations from them."
No shortcuts
So what is the way out? Like all human situations, there are no shortcuts. It emphatically does not help to suppress expectations or run away from them. Expectations are life's way of showing us that we are not fully aligned to it, and that we have
work
to do. This is
work
that we are born to fulfil – of peeling ourselves of illusions and dropping everything that comes between us and reality. A great part of this
work
includes self-healing – slowly and lovingly
healing
our innumerable dents and bumps, bruises and wounds that compel us to be dependent on others and on life. The task we are set is to become whole and perfect from within, so that in time, like a snake shedding its skin, we drop the shroud of expectation in which we are covered, and see
life
as it is, in all its stark splendour. Byron Katie says, "I am a lover of what is, not because I'm a spiritual person, but because it hurts when I argue with reality. We can know that reality is good just as it is, because when we argue with it, we experience tension and frustration. We don't feel natural or balanced. When we stop opposing reality, action becomes simple, fluid, kind and fearless."
Our
work
will be done when we too, like Katie, can
love
what is.
Because dropping expectations require tremendous spiritual maturity, we cannot expect to get there all at once – unless of course you happen to be a born Buddha, as I am told more and more young are these days! For the rest of us, dropping expectations will take on the trajectory that all spiritual growth does. We move in upward spirals, gradually making our way from the outside to the inside, getting closer to the bone with each swivel. Generally speaking, as we become more aware of our inner world and allow the light of our consciousness to heal us, many of our expectations will naturally drop. We stop believing, for instance, that the world owes us anything or that we are meant to be looked after. So a spiritual practice is mandatory. Choose the path that resonates with you – the path of action or karma yoga, the path of
love
or bhakti
yoga
or the path of wisdom or jnana yoga. You could also try meditation, ashtanga yoga, the Buddha's eight-fold path or the innumerable other options we have today.
Sometimes, though, dropping expectations becomes a conscious part of the spiritual practice. In my case, I first encountered the phenomenon when I was going through a particularly fraught time with a colleague. We had not got along and eventually she put in her papers. I was distraught that someone had lost a job on account of me. I got up early one morning, filled with misery. As I began taking rounds of my building, my eyes met the eyes of a portrait of Shiva in the temple opposite me. I demanded a resolution to my inner battle or else I was not willing to go on. Immediately the answer came, drop expectations.
Drop expectations
Drop expectations? I inquired and found that indeed the reason for my misery were my inordinate expectations of myself. I immediately began to drop expectations that I should not be miserable, that I should not have got angry with her, that I should have got along with her, and a hundred other shoulds and should nots that had compressed my being. As I freed myself of each of them, I could feel myself relaxing and expanding as if tight bands were snapping and permitting me to become my true shape. Over the next few months I fervently worked on dropping expectations and in the process I slowly healed.
For those of us on the path, excessive expectation of ourselves is part of the baggage we must shed. Aalif Surti says, "I have become aware recently of the expectations I have from myself – especially spiritually. Expectations like 'I should be more aware/ loving/forgiving'. Access Consciousness Facilitator Rikka Zimmerman calls it 'shoulding all over yourself'!"
I have also found that dropping expectations of others becomes more authentic when you drop the expectation that you should not have such an expectation. After all, the outer world impacts us only through our inner thoughts, feelings and physical sensations. Once you drop the expectation that you should not have expectations of others, you actually find yourself comfortable with your expectation and therefore not in its control any more. Despite my
work
on expectations, my engagement with the subject was by no means over.
Life
continued with its expectations and inevitable disappointments, its bloated hopes and cold realities, only perhaps I had more space to hold them all. The next time the universe commanded me to
work
on expectations, the agent was even more otherworldly than a deity. It was the soul of my mother, who had lost her speech when a stroke rendered her paralysed two and half years ago.
A month before she passed away this February, an ex-colleague of mine, Ranjini Banerjee, wrote to tell me that she had recently discovered the gift of being able to communicate with souls and that my mother's soul had sent me a message. The beautiful message read that she had taken on the paralysis for our mutual growth and my part in it was to serve her without expectations that she would either heal or pass on. The message further said that serving without expectations was the crux of unconditional
love
and my access to that state would not only heal me from the wounds dealt by "mutually destructive relationships" but it would also free her and me. I was wonderstruck by this profound communication. I felt as if my mother had issued me a sacred task from across time and space which I must successfully execute in order to release her and me…
She died before I could fully deliver on the brief. But ever since then, the universe has been giving me signal lessons in expectations and their hold on me. Loved ones pointed out the often unreasonable expectations I had of them, while a few flouted what I thought were reasonable expectations and I experienced hurt. With each incident, insights were offered to enable me to heal. What all these insights had in common were that the solution lay not outside myself but within. If I was being hurt by the words and deeds of others, my job was to heal the part of me that was vulnerable to such. For obviously these hurts came from some psychological or emotional need. I worked on my need for approval, appreciation,
love
and support by bolstering my self-esteem and filling up these needs from within. There is probably a long way to go but it is true that I am increasingly feeling more and more complete from within. For the longest time I have carried as a credo the following statement: "What other people think, say or do is their stuff and not mine; my reaction to their thoughts, words and deeds is my stuff and not theirs." And with each experience, I have worked on expanding myself to contain the reaction to their stuff, rather than spray them around me."
The secret of integration
Says Akber Ayub, a Bangalore-based technical writer and seeker, "Our expectation of others can become avenues for us to learn a lesson and evolve. When we place undue expectation on others, we might find ourselves easily annoyed, and find others' tiny flaws irritable and
work
ourselves into resentment and arguments. If we can stop judging and labelling the person, and instead ask ourselves why they bother us so much, we might be surprised to discover hidden flaws within our own self!"
My latest foray into the world of expectations occurred a couple of months ago when I stumbled upon the secret of integration. I realised that everything I had been seeing as opposed to my welfare and growth was actually working in my best interests once I stopped opposing them. Ill-health was actually the avenue to
health
once I stopped resisting it, started accepting it and worked actively to heal myself. Anger was actually paving the way for
peace
once I could accept the anger and be with it. I then found that gradually it converted to peace. What caused the two states to seem opposite was nothing but my resistance! I could instantly see that the way to integration was to reverse the craving-pleasure-aversion-for-pain principle. Choose to stay with
pain
and refuse to pine for pleasure and
pain
would gradually convert to pleasure!
It is our need for outcomes that condemns us to pain, not the situations themselves. All thoughts,
emotions
and physical states are by
nature
fluid. It is our resistance to them that causes them to solidify and cause blocks in our spiritual, mental, emotional and physical bodies, leading to
pain
and disease. Dropping outcome or expectation, enables us to stay with what is, just as Byron Katie asks us to do.
Because expectations overlay reality, all spiritual teachers advice us to
work
on releasing them. Perhaps the masters following the jnana path (the way of knowledge) are the most vocal on the subject, for their way has always been to conquer the mind through the mind.
K's way
J.Krishnamurti has been a long-term advocate of what he calls choiceless awareness, which is just another term for being in the what-is. For Krishnamurti, following the movement of the mind is paramount, a luxury you can have only when you have stopped resisting and are banked in the present.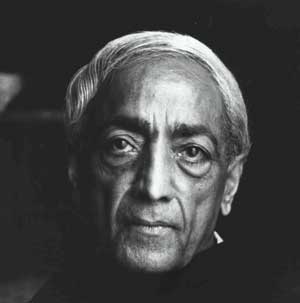 Says he, "...to know the disease, to know the particular limitation, bondage or hindrance of the mind, and to understand it, one must not condemn it, one must not say it is right or wrong. One must observe it without having an opinion, a prejudice about it … if one can watch the hindrances of the mind, not only the superficial hindrances but also the deeper hindrances in the unconscious – watch them without condemnation – then the mind can go beyond them; and that very going beyond is a movement towards truth."
Others have their own methods. Says Aalif Surti, "For me, Byron Katie is the one who speaks most eloquently and humorously about the expectations that run our life. I worked on my 'shoulds' quite extensively using Byron Katie's 'The Work' - literally seven to eight notebooks full of written processing across three years. I am not sure how to quantify where I have reached, but I find my
life
has become much more peaceful since then and there is less emotional charge in my 'shoulds' when they do arise."
Pondicherry-based educator Harvinder Kaur says, "I have become more mindful. I see a desire rising and trace the web of expectation that trails it.
"If one can watch the hindrances of the mind without condemnation – then the mind can go beyond them."
-J Krishnamurti
Being able to see this, has given rise to inner freedom. Sometimes in spite of oneself, expectations rise subtly and if they are going to crash, disappointment is certain. The journey to greater self-awareness, more mindfulness continues."
She adds, "A free mind does not lean on expectations or hopes as if they were crutches for living. A thoughtfree mind seldom projects, it understands the
nature
of
life
and people and its essential characteristic of change. If you truly understand that everything is dynamic and changing, you don't have 'set' expectations. So, when things don't turn out well you quickly begin to accept what is."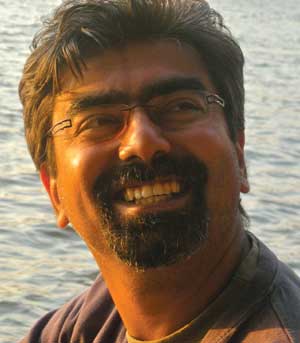 Chitra Jha says, "When we release our attachment to outcomes we let go of our expectations from others and ourselves. In my journey, I began questioning every interaction with, "Why am I doing this? Why am I saying this? What are my true intentions?" Over the years, honest answers to these questions made me more aware and confident. And now gradually, but steadily, I am on my way to freedom from expectations."
To eliminate the temptation to cling to an outcome, Chitra surrenders the outcome to the universe. She says,
"I worked on my 'shoulds' quite extensively using Byron Katie's 'The Work'"
- Aalif Surti
"The current tool I use is my prayer to the universe which is worded as, 'I request a Most Benevolent Outcome to...( the situation)..and the results are even better than I can hope for or expect. Thank you.' This tool has really helped me create a joyful, expectation-free
life
for myself."
Releasing outcome
Of course, when it comes to the importance of letting go of outcomes, there is no peer to the Bhagavad Gita. All those many centuries ago, as Arjuna stood wavering on the battlefield, Krishna observed with impeccable wisdom, "You have the right to
work
but never to the fruit of work." We can study till the cows come home but what results we get is not ours to say. We can woo our swain with all the ardour in our armoury but whether we win his
heart
is not for us to say. The domain of outcome is off limits to us, and if we venture into it, only
pain
will result.
He elaborates, "Those who are motivated only by desire for the fruits of action, are miserable for they are constantly anxious about the results of what they do. When consciousness is unified, however, all vain anxiety is left behind, There is no cause for worry, whether things go well or ill."
So should dropping expectations be like an absolute? Are we not entitled to even teensy weensy perfectly reasonable ones like expecting ice-cream to be cold and sweet, or for tea to be hot?
Says EFT healer Jasmine Bharathan, "Some expectations are normal, reasonable and healthy. It is reasonable to expect that another car will stop at a red light."
Alas, the answer probably is that even such reasonable expectations have the potential to give us grief by pitting us against reality. What if the fridge fails and the ice-cream does not set? What if the cook mistakes salt for sugar? No indeed, what we need is a clearance sale. All expectations must go.
Jasmine herself employs reason and awareness to guide her in the art of dropping expectations. She says, "When I become aware, or it is brought to my attention that I am thinking or acting from a space of having expectations, I pause to reflect if my expectation is a reasonable one. If I feel that it is, I express to the person with an openness that it may or may not be considered as reasonable by the other. If, upon observation and reflection, I feel that my expectation is unreasonable, and is perhaps coming from a need, I choose to drop the expectation with an openness to cherish the unexpected. I also choose to address my feelings arising from my needs without imposing it on the other."
She adds perceptively, "I see the word 'expect' as a striking contrast to the word 'accept'. When I am in the acceptance mode, I engage with people as they are in that moment of time. I don't have hopes that they would conform to an image I have, or any desire for a certain outcome. When expectations creep in, then judgmental thoughts, anxieties, disappointments and other
emotions
often follow."
Others' expectations
So far we have dealt with the expectations we have of life, others and ourselves and in all cases, the answer is to
work
on ourselves.
But what of expectations from others? What are we to do with that?
Says Jasmine, "Expectations that others have of me pose a greater challenge. I cannot control or change their needs or attitudes or values. I can try honest communication. Firstly, by establishing that the other person does indeed have the expectations which I perceive they are harbouring. Secondly, by communicating to them my own feelings about the issue at hand. As this has been brought forward, there is a better chance of a more honest
relationship
between us."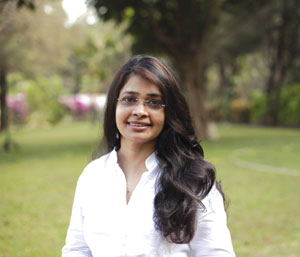 Jasmine shares that she has difficulty in dealing with people who look to her to support them to deal with their stress. She says, "My difficulty was that I could see clearly that they were anxious and also that they were trying to cope and survive it. In addition, I could also see that they were reaching out since they trusted me. It was clear that they didn't realise the pressure that was being put on me by imposing their needs with the expectation that I would support or ease their pain. Speaking up at that time in a compassionate way was difficult for me."
Says Harvinder Kaur, "I've discovered you can't help other people beyond a point. Everyone has his or her own journey and lessons. I do try to avoid giving others hopes I may not be able to live up to, but the other's expectation is often the result of their own mind. Sometimes you have to say 'no' in
life
and it disappoints people. Both you and they have to accept this and learn to deal with it. You can't always have what you want. Accepting and not expecting helps to experience contentment."
Ultimately, we will find that when we have healed ourselves of our needs and wounds, and are free of the need to please and have taken back our power, we will be able to deal with others' expectations in the most appropriate and compassionate way, never allowing anyone to use or abuse us,
"I choose to address my feelings arising from my needs without imposing it on the other."
- Jasmine Bharathan
never taking responsibility for what is not our problem, establishing our boundaries, and at the same time being non-reactive, gentle and firm. Because no one can manipulate us, we will take delight in giving as much as we can, because it pleases us to, and not because the other expects it of us. We act in freedom, and therefore, are appropriate.
The new world


So what kind of world awaits us once we transcend expectation? A world of zero conflicts and a world which will present no problem to us at all. For no matter what we are presented with, the mind has no quarrel with it. Whether we are confronted with riches or penury, sickness or health, fame or infamy,
happiness
or sorrow, we will rejoice in it because that alone is.
All weaknesses and divisions fall away. Powerfully integrated, we bring to bear the full force of our being on every moment, and therefore become a force of nature. In referring to such a state George Bernard Shaw, the great English playwright wrote, "This is the true joy in life, the being used for a purpose recognized by yourself as a mighty one; the being thoroughly worn out before you are thrown on the scrap heap; the being a force of
Nature
instead of a feverish selfish little clod of ailments and grievances complaining that the world will not devote itself to making you happy."
Because we expect nothing from the world or even ourselves, we are able to
work
most effectively with what is, often exerting a transformative influence on it. If the Buddha had expected Angulimala to be anything other than who he was, would he have been able to transform him? It was his compassionate and loving acceptance of Angulimala that enabled him to have such a regenerative effect on this former murderer.
When we drop expectations, not only do we embrace what is, but we claim our birthright to peace, joy,
love
and harmony.
See more articles on
Personal Growth
:
http://www.lifepositive.com/Articles/PersonalGrowth