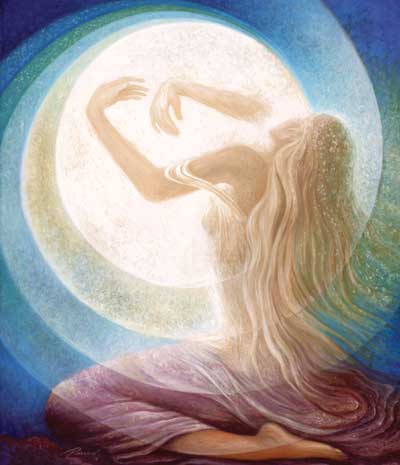 There are two kinds of people in the world.

Women and their children.
Who does not
love
happy endings? December 21, 2012, brought us to the mother of all happy endings. The Ascension of Mother Earth. And with her, all her children got a 'consciousness' piggyback ride as well. It is the most exciting and nail-biting decision point in history we've ever had. And with this, our planet moves into the soft, welcoming energy of the feminine.
This time heralds the end of a kalpa and the beginning of another. The Mayans, who've built very accurate predictions of the cyclical nature of time, ended their calendar on December 21, 2012. Of course, this became the favourite subject for fear-mongers to whip up a frenzy of dreadful scenarios of
death
and mass extinction. Why on earth would Spirit want that for us?
Across the globe, light-workers celebrated the end of 2012 with spectacular events, mass meditations, powerful ceremonies at sacred sites, and great joy! As predicted, the Earth sailed into the new energy of truth,
love
and oneness. All of those who worked hard to midwife this transition can sit back for a while and enjoy the sweet fruit of their labour. We've all passed through the birth canal and are born anew! It is really a great time to be present on Earth and witness such a momentous transition. Those of us who have been following the shift have never felt so optimistic about our future.
"Being an Evolutionary, I don't think going back to the way things used to be could ever be an appropriate response to the rapid and significant change that we're all in the midst of today. In fact, there is no going back.
Evolution
is a moving train. Cosmic evolution, biological evolution, and cultural evolution are all going somewhere new. We're all living in a very special time. It's a time when this profound evolutionary development can be felt and seen more palpably and more tangibly than ever before."
-Andrew Cohen
The signs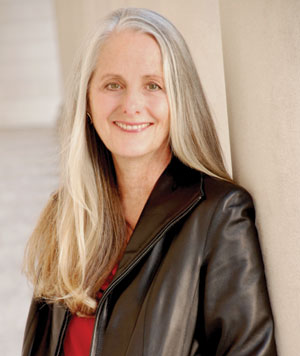 What does the new world order mean for us? For starters, we end the world of duality. And ring in the world of oneness. We move away from the rigidly held mind structures of right and wrong, big and small, before and after, problem and solution, good and evil, sacred and profane. In one stroke, we bring to a close hierarchical, top down, autocratic power structures. The reporting structure changes from complying with outward authority to wholly owning one's inner authentic self. This is especially significant for women, who are now moving away from submissive, approval-seeking behaviour into new wise inner authority. "Women are reclaiming and standing in their power. This is the first wave of transition. Women are on the front lines of consciousness now," says Lucia Rene, author of the path-breaking book,
Unplugging the Patriarchy
. The concept of linear time, of past and future, is collapsing, And with the collapse of straight-line time into circular time, interestingly, the finite and infinite begin to merge, and for the first time, we are having an experiential understanding of oneness.
Does the changeover of power excite you, or does the crumbling of the old world order seem scary? Transition times can cause terror, as the familiar way of being disappears. There is good news for us, though.
"Women are reclaiming and standing in their power. Women are on the frontlines of consciousness now."
- Lucia Rene
The magnetics of the earth acts as a glue of consciousness, and as the glue is becoming weaker and weaker, we have a greater opportunity to transcend the beliefs and fears that have been held so strongly for 5,000 years. Perhaps we are not all aware of how powerfully our planet's changing magnetic field influences our consciousness.
From the Harmonic Convergence that occurred on August 17, 1987, began the projected 25-year culmination of the 5,125-year Great Cycle of History, as well as the 26,000-year cycle of evolution, both of which ended in December 2012. This day was the commencement of mass spiritual awakening. The Venus Transit in May 2012 was the true heralding of the Cycle of the Divine Feminine. By placing herself before the sun, it was her way of declaring her arrival to Earth beings. It was a beautiful example of the partnership of the mascu- line and feminine, with the rays of the sun carrying her energy to us.
At this time, physical reality and con- sciousness dovetail into an amazing win- dow of opportunity to create what we want. Because of the way the magnetics are hold- ing consciousness now, anything that is not in integrity will collapse in itself. This will explain why many of you have been having a turbulent time with relationships, health, finance and other aspects of your life. Holding a strong intent to come into the deepest integrity gives the universe per- mission to respond with alacrity.
With the end of the domination model, an egalitarian world of equality and fair distribution of power and resources is on the way. The vision of the new leaders is radically different. We move from ego-friendly to eco-friendly. The planet is becoming more compassionate. The number of heal- ers and spiritual teachers springing up is a testament to this. More and more are becoming focussed on caring for the environment, while vegetarianism as well as its more radical cousin, veganism, is becom- ing increasingly mainstream. As a collective, we move into heart-centred co-existence. It is fascinat- ing how the role of
community
has become pivotal in the way we navigate our world now. Thanks to the rise of the social media, almost anyone can find an 'adda' of their choice, where common interests and worldviews can be shared and fuelled.
Since the new way of being reflects the feminine way of inclusiveness and co-existence, this new phase is fittingly called the Cycle of the Divine Feminine. The Feminine holds a deep knowledge of cycles within her. You may be feeling the beginning of this cycle in so many ways. Coming into
heart
awareness,
healing
your wounds and shadows, adopt- ing a healthy lifestyle, meditating and praying regu- larly, finding your own inner authority and voice, liv- ing your passion and purpose, vocational fulfilment, a deep, personal firsthand connect with the Divine, being some such signs.
You may also be feeling the presence of this energy by gaining new insights into para- doxes. As the 'either/or' framework is collapsing, one will be able to hold both polarities of reality simultaneously, and realise that there never was a split. When we can do this, a very remark- able new reality emerges. For example, the patriarchy had separated the mate- rial and spiritual, heaven and earth, human and divine. We will see the illu- sion of this in the feminine energy, which will bring forth a beautiful merg- ing and melding of spirit and matter, human and divine. We will experience wholeness in a way never before experienced. When everything becomes sacred, there is no opposite.
So while the patriarchy was linear, rational, logical, polarised, hierarchical, power over, and exploitative, the Divine Feminine holds the wis- dom of cycles, co-creation, collaboration, relation- ship, body awareness, and earth connection.
No judgement
The patriarchy was a learning ground. When the men were handed the reins of power in the begin- ning of patriarchy, they needed to learn the lesson of handling power. If we can really pull back and look at the patriarchy without judgement, we have indeed ended that show for us. If, however, there is still judgement, anger, aggression, or any other emotion, we are still plugged into the energies of patriarchy. "The patriarchy exists only because we allow it to exist. We've bought into the patriarchy. It's a conditioning," says Lucia Rene. There is truly no one to blame.
"No one is responsible for these old ways that are ending now. Just as no one is responsible for the
pain
of the past, no one is responsible for the shift which is occurring now. It is time, simply put…it is time," say the International Council of Thirteen Indigenous Grandmothers, a group of elders standing for prayer, education and
healing
of Mother Earth.
In the patriarchy, the energies of both the feminine and masculine operated from a corrupted space. The dominator/victim model sublimated the beautiful divine aspects of these energies, and chose to oper- ate from a debased state. Both men and women had lessons to learn. The men, especially, had to learn that control and domination was never the way for- ward. Power became a bad word through repeated misuse. Aamir Khan did an excellent job of showing us how deeply the rot of patriarchy has entered the fabric of society in his TV show,
Satyameve Jayate
.
As the time comes for them to hand over the mantle to the feminine aspect, and especially women, many
emotions
are going to be stirred within the men.
If you are a man, what would be the most empowering question to ask at this time, as you heal the wounds of patriarchy and embrace the Divine Feminine within?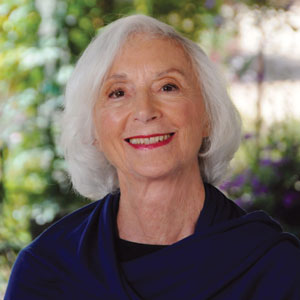 Barbara Marx Hubbard: A leading light among women
If you are a woman, what would be the most empowering question to ask at this time, as you heal the wounds of patriarchy and embrace the Divine Feminine within?
Divine partnership
This article is an invitation to embrace and celebrate the Divine Feminine with an open heart. She exists equally in both women and men, just as the Divine Masculine does. It's important to note that the Divine Feminine cycle is not a reversal of the power structure from men to women. The feminine brings in the sacred union, a true honourable partnership of the masculine and feminine. She rises now in great beau- ty,
compassion
and power in all of us. For women, these are especially exciting times, as they are being called to lead us into the brave new world. The wise woman archetype emerges like a phoenix from the flames. Had she really gone away?
There is no judgement in the new cycle. Patriarchy simply means a male-dominated society. The war of the sexes is truly over, as we shift into something sacred. There are only lessons to be learnt. While we hold both the energies, men are more attuned to the masculine and women are more tuned in to the feminine, in most cases.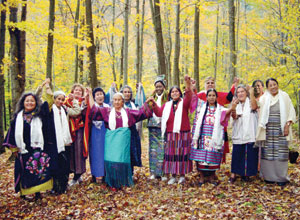 The calling of this time is for
healing
and integration. Many of us have already begun this journey. It is noteworthy that women have sensed the calling of this cycle and had begun their
healing
and wholing journey in right earnest many decades ago. Many of them are already poised as the new world leaders to take us forward.
Self-love and Mother Earth
Our bodies are made of the same stuff as Earth. Whatever happens to Earth happens to our bodies. The patriarchy cycle we just completed was all about separation and fear. We split away from our true essence. We compensated for our self-hate by domi- nation of others, especially Mother Earth. We exploited the Earth, cut up her moun- tains, deforested her, blasted her body to take her oil and mineral, and turned her waters into garbage dumps. We created weapons of mass destruction, shed blood copiously, and controlled which gods the masses should worship. All these actions stemmed from the patriarchal energies gone corrupt. The masculine lost its way, and took the planet to the brink of extinction.
There is a profound connect between self-love and our relation to Mother Earth. As we begin to integrate our broken, wounded, split selves, heal the inner child, acknowledge ourselves with love, retrieve our authority from wherever we had given it away, connect to our deeper purpose, and begin to live a
life
that feeds our soul light,
 
 
"No one is responsible for these old ways that are ending now. It is time, simply put... it is time."
-International Council of Thirteen Indigenous Grandmothers
 
 
we bring ourselves more and more into self-love. Self-love brings us to a very healing, intimate relation to Mother Earth, connects our heart- beat to hers, builds a connect with her elements, as was prevalent in Vedic times. The indigenous, tribal cul- tures still hold this reality in an untouched way, though they have been hounded and killed by the thousands.
What men must do
The way back for men into their integrity begins by laying down the armour of domination. Wars and creating terror are not the ways to resolution. The guardian became the abuser, and unleashed brutality on the very ones he was committed to being guardian to. Armies felt it legitimate to rape the women of their defeated opponents. The lessons for men in the patriarchy had been to handle power responsibly. It did get out of hand! Men had shut down their emotional bodies, lost connection with the heart, and operated from the head. This is precisely the reason why they could wage wars, create and use sophisticated weapons of mass destruction, and why heartless acts of misogyny like killing of girl children and burning of brides was possible.
The
heart
had been locked away, as men have been taught since childhood that showing emotion is unacceptable. This was the high price men paid to live up to a macho image. A vital part of them shut down, as
success
became the measure of a man's self-worth and failure their biggest fear. There is an Irish saying that you do not give a man weapons until you've taught him how to dance. You do not teach a man the skills of war until you've taught him the skills of poetry. A man who cannot say a poem shouldn't be armed at all. This makes tremendous sense, as a man who is not connected to beauty and soul cannot be trusted to use power with balance. For too long, innocent men have died in the crossfire of other men's wars. "A man with outward courage dares to die; a man with inner courage dares to live," says Lao Tzu in Tao Te Ching. What would it take a man to step out of intellectual superiority, clever arguments and 'smart' decisions, and make heartfelt, intuitive choices?
A man has to unlearn his belief that his worth is measured by possessions, power, position and status. The 'hero' archetype of the movies sets an impossible standard. A man has to open his heart to
love
and come into vulnerability. He must learn to ease out of doing mode into being. And deep love from one's own feminine can allow men to slowly unwind, let go, and relax into non-doing. There is a deep conditioning that female is the 'weaker sex', and men have been reluctant to express it for fear of ridicule from both men and women. A reaction from men has been 'why would I want to embrace my weaker side?' So,
work
is required to un-programme ourselves from a distorted view of the feminine. Sushovan Sircar, a young Kolkata-based journalist working for the
Telegraph
, says, "Having grown up in an all-boy's school, the seeds of patriarchy were perhaps sown subconsciously at a very young age. Playing with dolls were a strict no-no and later, wearing pink was sheer blasphemy. However, as I took up English literature in college, gradually, but surely, I came to realise the extent to which my feminine side had been relegated into dormancy. As the masculine and feminine both exist within me in equal measure, giving each an equal voice will naturally enhance and enrich my understanding and appreciation of the world around me."
The men's consciousness movement is a fairly new phenomenon. At the Million Man March, Oct. 16, 1995, where two million black men congregated in Washington, the official statement, "...we dare to atone...(for) accepting the worst and weakest conceptions of ourselves...for collaborating in our own oppression...for lacking the moral consideration and human consideration towards others that we want for ourselves," a beginning of sorts was made.
Interesting and deep
work
is happening by men who are accessing the clear masculine energies in the world. Prominent among them is Robert Bly, an award-winning poet and student of mythology and Jungian psychology. Bly attributes the deep confusion and alienation experienced by modern-day men to the start of the Industrial Revolution. It was then, Bly says, as men moved off the land and into the factories, that fathers began separating – physically and emotionally – from their families and from earth. Those most affected were young boys who lost not only the emotional security of the father, but the presence and participation of other, older men in their lives. Over time, men lost touch with what Bly calls 'the male mode of feeling'... something that gives the son a certain confidence, an awareness, a knowledge of what it is to be male. It is beautiful how Bly weaves his own feminine, poet, story-teller,
healing
side to repair the masculine.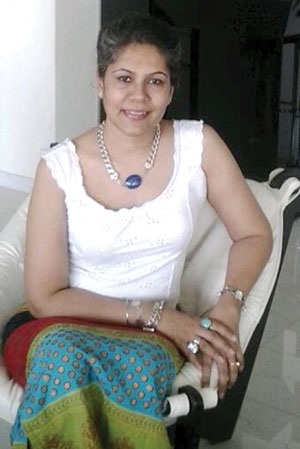 In his bestselling book,
The Way of the Superior Man
, David Deida explores the most important issues in men's lives, from career and family to women and intimacy to
love
and spirituality, to offer a practical guidebook for living a masculine
life
of integrity, authenticity, and freedom. Michael Meade, author of
Men and the Water of Life: Initiation and the Tempering of Men
, Arjuna Ardagh, founder of the Awakening Coaching training programme, California, are also on the forefront of Men's Consciousness Movement.
What women must do
Women's work, on the other hand, is of embracing their spirituality, shedding their victimhood, worthlessness, belief of being second-class and therefore less. Over thousands of years of patriarchal oppression, women disconnected from their power and their bodies. Being powerful and spiritual was fraught with
life
risk. It is estimated that more than 50,000 women were killed, burnt at the stake in witch-hunts between 1480 to 1750 in Europe and North America. British linguist, RH Robbins, called the systematic vilification of women by orthodox Christianity "the shocking nightmare, the foulest crime and deepest shame of Western civilisation." Somewhere along the way, woman lost her voice.
Among the women on the forefront are leaders like Barbara Marx Hubbard, a futurist, author and public speaker, Dr. Clarissa Pinkola Estes, the author of
Women Who Run With The Wolves
, feminist poet
Maya
Angelou, and Dr. Jean Shinoda Bolen, author of
Goddess in Everywoman
. Riane Eisler's pathbreaking book,
The Chalice and the Blade
first published
"I have stopped hiding my sunshine so others don't feel insecure. I feel powerful, fearless, beautiful, a woman of substance."
-Dr. Meenakshi Rajan
in 1987 pulled the cover off patriarchal distortion of history and the dominator culture. This and Merlin Stone's
When God was a Woman
, are some prominent works that help women find their way out of the brambles of patriarchy. While these works belong to the Western culture, the victimhood of women run across the globe, and are relevant everywhere.
The Chipko movement is an excellent indigenous example of what happens when women reclaim their power. The peasant women in Uttarakhand spearheaded a movement to prevent the cutting of trees to reclaim their traditional forest rights that spread throughout India and led to formulation of people-sensitive forest policies. The 13 Indigenous Grandmothers represent a global alliance of prayer, education and healing for our Mother Earth, all Her inhabitants, all the children. They are deeply concerned with the unprecedented destruction of Mother Earth and the destruction of indigenous ways of life.
It needs to be noted that women leaders work without fanfare and publicity. A woman's
work
happens quietly (particularly as the media does not report them) and invisibly, so the world may not be aware of the tremendous initiatives being taken by them to bring the balance back on earth. Many of them do this simply by being who they are and embodying the nurturing, nourishing and healing energy so needed for these times. 'The Master doesn't talk, she acts. When her
work
is done, the people say, "Amazing: we did it all by ourselves!"' Lao Tzu, Tao TeChing.
Nevertheless, they too have
work
to do. I've met so many women who are all brilliant, talented, articulate, accomplished, successful, versatile, intuitive, responsible, juicy, but have low self-worth and selfimage. Women have tried to emulate men's ways in a men's world, and lost the way. When Barbara Marx Hubbard began her journey to claim her feminine self some decades ago, she realised there was no self-image for women after 25. However, glimmers of the feminine way can be seen in the
work
and presence of people like Mother Teresa, Princess Diana, the Burmese freedom fighter Aung San Suu Kyi, and our very own Vandana Shiv, doughty conservationist and environmentalist.
The way back for a woman is to connect with her body and her monthly cycle. It is her daily mystery school. When she does that, she connects to her ancient wisdom. Women have treated their bodies in the same way that patriarchy has treated them. Trying to fit into impossible body images provided by the media, they have starved, cut, and surgically altered their body shape in an attempt to comply with the model. Body became an adversary, and aging a mistake to be corrected. Because of the way patriarchal media promoted women, looking attractive to men was a very important parameter of selfworth. Only by reclaiming the dignity of her body can she truly em'body' the feminine.
Some of the powerful archetypes women are really connecting with now is that of the Goddess, the Crone, the Queen, the Healer, and the Mystic. Women are also returning to their sacred circles, and embracing friendships with other women. As each woman claims her authentic self, she tips the balance of power back to equality, and makes it easier for other women to come into their own.
Women who are connecting and living from their true feminine essence have amazing experiences to share. Dr.Meenakshi Rajan, author, historian and professor at Somaiya college, says, "I may have faltered, needed assistance, been ignorant, felt less intelligent, weak, timid, and needy, but now in my 45th year, I know for sure that I am a survivor and that I have substance. I have stopped hiding my sunshine so that others don't feel insecure. The time has come to stop being too accepting and tolerant at the cost of my soul fire. I have also worked on my tendency to be overly sensitive, unhealthily giving and sacrificing. I have now set healthy boundaries, and do not indulge in unconscious self-destructive behavior. I feel powerful, fearless, beautiful, a woman of substance. I'm finally free to pursue my own fulfilment without guilt."
Becoming whole
As self-love emerges, a woman begins to honour her body, and pause and rearrange her life. She begins to listen to deep inner stirrings to feed her soul-fire, flesh out her dried and atrophied 'skin', sing her soul song and dance her unique dance.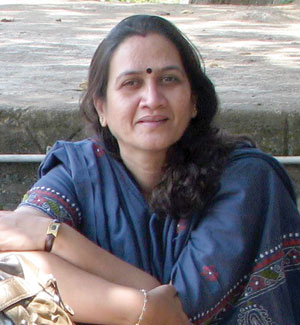 Says Sunita Chugh, editor, writer, H R consultant, "I used to hold my father in great awe and great fear till last year. I knew he meant a lot to me, but I could not 'feel' any positivity towards him. As I searched and struggled to find the feminine within me, I found a small chink of gratitude for him in one of my many sessions with other women who were also searching for themselves. I finally made
peace
with him by taking on a 'mother' position and loving him like my child – unconditionally. In the last one year, I have experienced our relationship bloom into one of love, respect, peace and solidarity."
When a woman begins her
healing
process, she connects to nourishing emotions and qualities. The last bastion for woman is to give up her shame, which was the most powerful way in which patriarchy bound women. She became the upholder of honour, and even if she was raped, it was she who brought dishonour to her family and clan. The patriarchy had the strange rule of punishing the victim, and not the oppressor. When a woman becomes free of her shame, she becomes invincible.
As much as men, women also held patriarchal energies. Being Shakti herself, she sought her power outside of her. Anuradha Prasad, a group process facilitator, OD consultant, who currently heads the Indian Society of Applied Behavioural Science, says.
"I made peace with my father by taking on a 'mother' position and loving him like my child – unconditionally."
- Sunita Chugh
"One main aspect I got in touch with is that I MUST as a professional be always DOING something, working, writing, reading... If I chill out for a couple of days, perhaps giving my body a muchneeded rest, I start feeling guilty! The compulsive need is to feel useful all the time. I am learning to just BE in my many moods and feelings."
Alas, so many 'caring' women have not yet learnt self-care.
Bhanumathy Vasudevan, a Diversity and OD Consultant, has been working with women in the marginalised and NGO sector as well as top bureaucrats, on bringing in a feminine leadership model. Says she, "For over two decades my colleague, Alexandra Merrill, and I have been working to develop a model that is applicable to groups of women. Our concept of leadership is not based on role, position, class and caste, IQ ; it is about 'what you are, what you do, how you learn and evolve and what you become.'"
That the world is ready for this kind of egalitarian approach became evident when it was offered as a programme at the Institute of Responsible Leadership in XLRI and won an award. What is more, men came flocking to attend it, drawn by the title An Inclusive Model of Group Dynamics and Leadership: Learning from Laws of Nature.
Says Bhanumathy, "We were pleasantly shocked and realised that the world is now ready to receive us women as who we are. In our full potential and brilliance."
At this time on our planet both men and women are on an amazing journey to build back the trust that was broken. Women hold deep distrust in their bodies in the belief that the world is unsafe. As they heal, they are gradually letting go of the betrayal and anger they feel against men. Men are gradually learning to embrace the gentle nurturing qualities, and trust and surrender to their intuition and body rather than their rational self. At this time, they are invited to clear the programming of women being lesser, or objects of gratification, and to come forward to be the support, protection and encouragement for women to come into their full power. A beautiful yin-yang model of partnership, harmony, balance and interdependence will enable us to sail into the new world with joy.
See more articles on
Feminism
:
http://www.lifepositive.com/Articles/Feminism