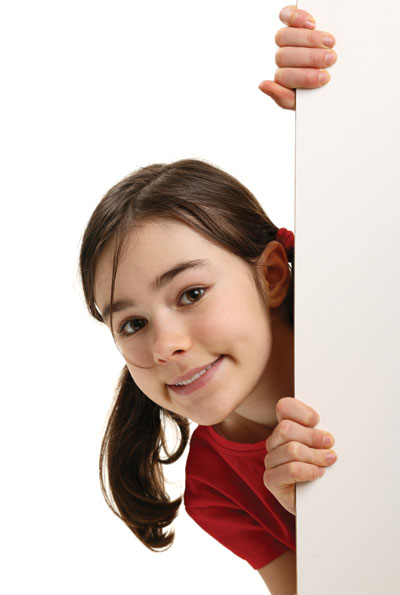 I wasn't always someone who allowed herself to be vulnerable. In fact there was a time when I buttoned up myself as tightly as I would an overcoat, and denied anyone access to the private side of me. It all changed when I was gifted with a massive spiritual awakening. For the first time, I understood
life
and how to live it, I understood myself and I understood others. The awakening, which lasted a year, gave me a newfound capacity to contain my thoughts, feelings and physical sensations, and in that space of self-acceptance, I discovered vulnerability. I found I could express myself to others, I could share my fears, my inadequacies, my wants and my needs – in short, all the precious details that I was made up of.
Suddenly relationships became far richer, far deeper, and immensely satisfying. Intimacy slowly seeped into my life. Some conversations in fact, left me feeling as if I had had a long sip of the clearest, purest water – some deep thirst in me finally felt slaked.
But my journey into vulnerability really entered its stride when the effects of the awakening disappeared. I found myself back to being my old touchy, unhappy self and faced with the task of transforming myself into the person I had discovered myself to be over that last one year. Unfortunately the gulf between who I was and who I aspired to be was so wide that it seemed impossible to bridge. My new found awareness showed me what I had shied away from recognising all my
life
– my lack of discipline, self-control, inability to focus or concentrate; my terrible memory, my incapacity to be organised, my indifference, laziness, my flaming temper, low self-esteem and so on. Each discovery of my inadequacies was like a searing wound to my psyche – the
pain
and the shame were almost unbearable. That was when my inner voice told me what to do. I simply had to announce to the general world everything that I had discovered myself to be. The inner wisdom told me that that was the only way I would get to accept it myself, and to have it reduce its hold on me.
Petrified though I was to out myself and lose the world's good opinion of me, I did it. I wrote about what I was going through, the discoveries that self-awareness had revealed to me. I told friends and family about my dispiriting discoveries. Not all knew what to do with these revelations. Some felt that I was self-flagellating; but there were many others who received what I told them with sympathy and affection, and with confidences of their own. That is when I discovered one of the unique properties of being vulnerable – it gave others permission to be vulnerable, too. And when both parties are open and vulnerable, lovely gifts like trust and intimacy flower out.
Best of all, I discovered that the inner voice was right. The more I broadcast all the things I was most ashamed of, the less hold they had on me. For the hold they had on me was the fear of how the world would perceive these frailties. Having bared these to the world myself, I felt freed of my fear – nobody had a hold on me, for I had told the world everything. I had no secrets left. And a
life
without secrets, I realised, was a
life
without fear.
Since then, living vulnerably for me is virtually an article of faith. Perhaps this is most so in my writing. I do not hesitate to share my difficulties, weaknesses and struggles with my readers. It is about expressing my truths even if these truths are unflattering, for nothing less will do. Moreover, these are what make me human and therefore constitute the most valuable part of me. And by
sharing
my humanness, I am also giving the reader permission to look at his humanness and perhaps own it more fully. Isn't that the best thing we can do for each other? Allow ourselves the freedom and the privilege to be simply human? I like to think that the magazine you hold in your hand has also largely evolved into one that celebrates vulnerable writing. Writing that is founded on truth and the courage to explore the difficult terrain of oneself, without shying away.
And yet, living vulnerably is not easy. It can, in fact, be excruciatingly difficult. For it runs counter to one of our most primal programmes. And that is the need for personal safety. We don't want to be out there where people can throw rotten tomatoes at us. We don't want to be lynched or crucified for voicing an unpopular truth. We don't want people to ostracise us for our imperfections. We don't want to lose the world's
love
and approval. It is so much easier to play safe.
Fittingly, the word vulnerability comes from the Latin vulnerabilis ("injurious, wounding") and is the likelihood of being exposed to the chance of an attack or harm, either physical or emotional (Wikipedia).
What is it then that causes us to let go of this primal need and step naked into the arena? It is perhaps an even deeper and more primal need – life's call to evolve. There comes a time when being safe is not the highest priority. Being authentic, being honest, standing by one's values, taking a stand for growth, appear far more important and that gives us the courage to take off our armour…
Says writer and trainer Chitra Jha, "I have always been afraid of being vulnerable, as I equated it with being weak, needy, and open to misinterpretation. But for the past few years, I have been innately urged to be authentic, to shed all masks, and to be comfortable in my skin... When I began to shed my masks, my vulnerable self was exposed and I realised that it was okay to be weak, needy, and open to misinterpretation. As this understanding seeped in, I became much stronger than ever before. I tell myself, 'It is okay to be human. After all, I have come to Planet Earth to have a human experience; why feel afraid of my human frailty?'".
Anil Bhatnagar,
life
coach and trainer, says he is at his vulnerable best when accused of some wrong-doing. Unlike before, he can withstand the discomfort of being seen in the wrong without taking recourse to the kneejerk reaction of defending himself. He says, "I feel I should not be defending those accusations that, in fact, are true, and I don't need to explain if the accusations are false. In either case, no defence is required. Also, sometimes when people are accusing us out of their own anger, frustration or jealousy, it is best to quietly listen to them because it helps us empty out their negative emotions; defending on such occasions adds fuel to fire which may be damaging for both sides."
Bhatnagar's stance shows us how difficult, and at the same time, how laudable vulnerable living can be. It requires us to come from a space of non-reaction, of self-worth and self-control, of inner strength, a space where we no longer find the need to protect ourselves.
Which is why one has to grow into vulnerability; though ironically enough, we come into the world utterly vulnerable. Is there anything more vulnerable than the human baby? What a tender, defenceless morsel she is. And yet most babies are blissfully ignorant of this fact, and that is why they are also among the most powerful of beings. How joyfully they laugh and smile, and hold out their hands to you in utter friendliness, defying you to ignore them or retreat into your cold world of self-defence. You cannot but help melt and meet them in their vulnerable space. I commute by the local suburban train, and I have often remarked on the dramatic change a baby can bring to that often chaotic and angry ethos. Within moments, tense faces have relaxed and hands have reached out to fondle the infant, some fumble in their bags for sweets or something to distract the baby with, and the atmosphere is visibly friendlier than it was just moments ago.
Unfortunately, the process of growing up robs us of that innate wholeness and perfection. The criticism, hostility and derision we are subject to, the mistakes we make in life, and our subsequent dwindling self-esteem, force us to retreat within ourselves, to reinforce ourselves with false identities such as an accent, or a degree,
money
or social status, and to operate in self-protective mode. Somehow, we buy into the belief that just being ourselves is not enough. We are in defence against
life
itself, and that is when it all goes wrong.
Brene Brown, a professor of social
work
and author of the book, Daring Greatly, and one of the few academics to have extensively studied this phenomenon, has some very interesting insights to offer on the subject. Her Ted talk on the subject, incidentally, went viral and is probably one of the few data there is on the net on vulnerability. Brown talks graphically of the price we pay for cloaking our true selves. She says, "And the thing is, vulnerability is not about fear or grief or disappointment. It's the birthplace of everything we're hungry for – joy, faith, love, spirituality."
So when we succumb to the fear that stops us from being vulnerable, we pass up joy and
love
and all good things.
How does that happen? Brene has a powerful phrase which she calls 'foreboding joy'. She says that one of the most terrifying feelings most of us experience is joy, because we immediately fear that it will be taken away. In her interview with Oprah Winfrey, she says, "When I'm giving a talk, I often say, 'Raise your hand if you've ever stood over your child while he or she is sleeping and thought, 'I
love
you like I didn't know was possible', and in that split second, you pictured something horrific happening'." When our fear causes us to shortcircuit joy or
love
or faith, we oppose life, and therefore lead diminished lives. We are in survival mode.
However, at some time or other, through the
work
we have done on ourselves, our sense of self-worth and self-confidence increases, our capacity to accept ourselves enhances and our commitment to growth becomes a steady flame. It is then that our inner guide will tell us that it is time to come clean. Brene Brown defines vulnerability as the capacity to "show up and let ourselves be seen".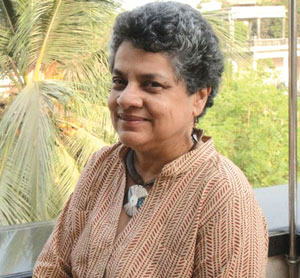 Desiree Punwani, writer and counselor, puts it perfectly, "Vulnerability is my willingness to live
life
openly knowing that I might get hurt in the process. Also knowing that what I gain by living like that is well worth the risk, for it is only when I open myself that I receive
love
and I experience Grace. I understand that
life
is about learning to embrace imperfection, even while I strive for better balance, strength and success. Allowing myself to be vulnerable is an act of
love
and
compassion
toward myself. I hold myself close and I say, 'It's ok. It is ok. Whatever is, is ok.'
Vulnerability does not mean that we cease to be afraid or ashamed. It only means that we are willing to throw our fears and shame into the furnace, where alchemically, they convert into the inner strength and power we need to take whatever action we need to.
Says Anil Bhatnagar, "Many years ago I listened to an inner calling to give up a secure PSU job. I knew that my children at that time were still studying in good schools and to start in a totally new profession from scratch entailed a lot of uncertainty not only for me but all the family members.
"Vulnerability is my willingness to live life openly, knowing that I might get hurt in the process."
- Desiree Punwani
But I chose uncertainty and vulnerability over my fears. Today I am a trainer to over 70 organisations in India and abroad. And in terms of job satisfaction, I am leading a
life
that was only an impossible dream, once upon a time."
Says Anita Anand, a Delhi-based counselor and psychotherapist, "As an independent person, asking for and taking help has been difficult for me as I felt it would show me up as a weak person. However, admitting I need help and reaching out has made me as stronger person. As a person who takes initiative I have found that not fearing rejection helps. And, when there is rejection, I don't take it personally."
Abhishek Thakore, a
life
coach, facilitator and a socio-political catalyst, says, "I constantly stay in touch with my vulnerability – as a coach and facilitator, being honest about my challenges or what I am grappling with makes the entire process so much more natural, genuine and easier. My energies then are not concentrated on hiding away a part of me, but in what is happening in the shared space." Vulnerability is the result of facing reality squarely in the face. It is the capacity to embrace our humanness. We recognise that we are not perfect or heroic. And we don't need to be. It is okay to be weak and faltering; to need help, to not know the answers, to seek love, to admit our secrets and to face our demons. It signals our willingness to be who we are.
Desiree says, "As I grow older, I see a new area of vulnerability emerging. It is
health
and an aging body. I am vulnerable to sickness and to
death
in a way that is much more palpable now. Chances are I will lose more friends than I will make. I will certainly lose old friends, unless of course they lose me first!! Therefore, I am vulnerable to loneliness as well, unless of course I befriend aloneness! So once again, I come back to learning to embrace all that is… injuries, wounds and loss, sickness, age and death… aloneness, crowds and emptiness. I take it all as life's gifts, and with laughter and with tears, I share it with all who will sit at my table."
Brene Brown calls this capacity to accept it all as 'whole-hearted'. According to her, 'whole-hearted' people are unfaltering in their vulnerability. They do not hesitate to take the first step to forge a friendship, or to ask their spouses for sex, or to admit to being in the wrong. They live with their whole hearts, fully aligned to life, relishing its glorious adventures with no holds barred. And how do they deal with foreboding joy? She says, "Here's what I've learned from the joyful people I've interviewed. They have those moments, too – when they look at their children and shudder. But instead of dress-rehearsing tragedy, they practice gratitude."
Gratitude then is one of the tools we can use to eliminate fear and embrace vulnerability. The others in her arsenal are clarity of values and faith. If we go out on a limb for what we believe in, then even if others mock us for it, we will not falter.
I have recently had an experience that underlined my own propensity for foreboding joy. I have been suffering from a condition called Irritable Bowel Syndrome, which has taxed my equanimity considerably. A couple of months ago, thanks to some new therapies, the condition improved a little. And yet, instead of enjoying my improved health, I was locked in fear lest the condition return to its earlier severity. Any tiny blimp and I would tense up. Naturally, my
health
once again dipped. Thrashing around in fear and despair, I decided that I had now to align myself with the
nature
of the ailment, and
life
itself, which had no guarantees. I am now getting better at enjoying my intervals of good
health
and being grateful for it, and not minding so much when they leave me. I am learning to enjoy the gifts of the present moment, instead of rejecting them because they may not last.
Perhaps nowhere is vulnerability more important than in relationships. Brene Brown calls vulnerability "the core, the heart, the centre of meaningful human experiences." Only our willingness to reveal ourselves will enable us to progress in intimacy and love. That is the only entry ticket to this paradise.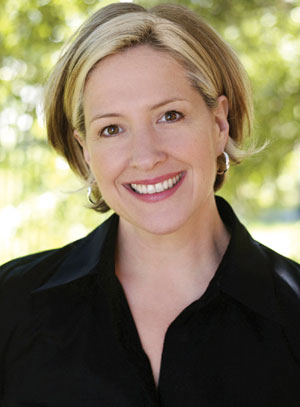 Brene Brown: Vulnerability is the centre of
meaningful human experiences
Says Delhi-based energy healer, Seema Sharma, "In order for one to have a 'real' interaction, being vulnerable is required. There is always the potential of being hurt and getting a broken heart, but there is also the potential of receiving a deep
love
that could be the gift of a lifetime. I have gotten hurt some times, but I also have a huge repertoire of rich experiences of
sharing
at a deep level that makes getting hurt not significant at all. Amazingly also, as one pulls the barriers down, there is a new level of awareness that arises which serves as an inner compass that keeps one safe."
And yet, even vulnerability is subject to discrimination. We cannot, for instance, be indiscriminatingly vulnerable to all people. We cannot share our deepest secrets with those who would mock us, or worse, use them against us. We need to be careful with who we entrust our vulnerable self with. Says Abhishek Thakore, "Vulnerability should not be seen as a prescription to strip our beings before each and everyone."
In all things, and equally in the vulnerability journey, we need to make awareness and wisdom our allies. Only they will tell us if we are on safe enough ground to be vulnerable. Once that is in place though, our vulnerability journey will increasingly open the doors to
life
and to our deepest self. We will know we have completed the journey when we experience a sense of being invulnerable – not through suppressing or splicing aspects of
life
– but by throwing open our arms to
life
unconditionally, and finding within ourselves the strength to cope with all that it throws our way.
See more articles on
Personal Growth
:
http://www.lifepositive.com/Articles/PersonalGrowth