Book Reviews - A cancer`s warriors tale
by T. A. Basubramanian
The Yellow World, Author: Albert Espinosa, Published By: Particular Books (Penguin Imprint), Pages : 212 Pages, Paperback, Price : INR 499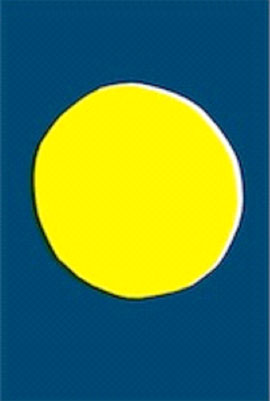 This book has a startling cover – an appealing big yellow dot on a stark black background, and no text at all. Which is a perfect introduction to the equally startling writer and the amazing experiences and lessons he shares openly from his life.

Albert Espinosa is an extreme cancer survivor, which is why, as we learn from him in the introduction, "his stories are so full of life." He spent a decade in hospital, losing a leg, a lung and part of his liver to cancer. He learned to walk four times and endured gruelling amounts of chemotherapy, before being declared cured – and finally discharged – at age 24.

The saying, "If life throws you a lemon, make lemonade," seems tailor-made to describe Espinosa's gutsy attitude. Rather than writing glumly about the experience of overcoming his illness, he chooses to produce a luminous laugh-at-adversity book about his 'yellow world' – an imagined space that each of us – in good health or bad – can reach into and recharge ourselves with.

The book is a medley of 23 brief sections – or 'discoveries' as Espinosa dubs them – each offering irreverent advice infused with an optimism and a gentle undertone of black humour. These random homilies include ones such as 'hibernate for 20 minutes', 'listen to yourself when you're angry' and 'ask five good questions every day.'

Incidentally, all these discoveries are an outcome of his 12 years spent in hospitals!

I found Espinosa's enthusiasm for life – and its twisted ironies – contagious and inspiring. His language is direct from his heart and I suspect that underneath the bubbly self-mocking tone, there is a great story-teller here who is sure to spin more tales in the future.

"I was happy when I had cancer," he writes. "It was one of the best times of my life." How many people on earth are privileged and blessed with the courage to write such wry prose?