Book Reviews - A directory for organic food
by Rina Tripathy
Annam Brahma: Organic Food in India; Author:Anjali Pathak; Published by: Pilgrims Publishing; Pages: ; Rs. 650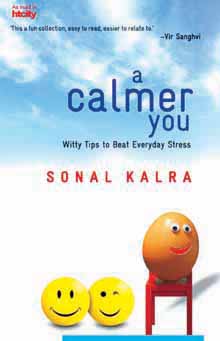 Annam Brahma:Organic Food in India is a compilation of articles by organic farmers, organic shop owners, ayurvedic vaidyas and naturopaths. All these worthies have recounted the personal journeys which led them to grow, sell or prescribe organic food and the changes it has brought about in the lives of their customers and patients as well as in their own lives. It also has a 50-page all-India organic directory to assist readers to find a good place to source their organic food supply. Swamini Mayatitananda, a US-based teacher of Vedanta and student of Swami Dayananda of Arsha Vidya Gurukulam, who healed herself of cancer by living on a carefully planned diet of organic food for a few years, has written an enlightening preface to the book. The book is a must-read for all health-conscious people. The directory comes handy in locating the eateries and shops that sell organically grown food products.

A naturopath and Reiki master, Anjali was drawn into this mission through her experiences while running an alternative healing clinic in her hometown Lucknow for nearly 10 years, treating hospital rejects or people for whom there was no hope or cure in allopathic medicine. She recalls, "There were patients suffering from mental depression and almost all had diets that were lacking in essential nutrients. So I decided to go to the root cause of this imbalance and I identified it as the food people were consuming. This was like opening a Pandora's Box and eventually led me to writing this book."

She adds: "Eating out frequently at restaurants and dhabas, heavy snacking on extremely sweet or extremely salty snacks, drinking excessive amount of soft drinks or coffee and alcohol leads to acidity and allergies. Eating at wrong times of the day is also a reason why people fall sick. Moreover, our staples, rice and wheat are being grown with the help of chemicals and this affects our immunity and resistance. These are the reasons that we feel more tired and suffer short attention spans and reduced immunity to various diseases. I have observed that many young adults in the 20-25 age groups have become susceptible to chicken pox, mumps or measles, diseases which are usually associated with childhood."

The book is a sound investment towards better health and harmony, not just for you but for the country at large as well.