Book Reviews - A proper perspective of Islam
The Prophet Of Peace: Teachings Of Prophet Muhammed, Author: Maulana Wahiduddin Khan, Published By: Penguin,Pages: 240, Rs. 275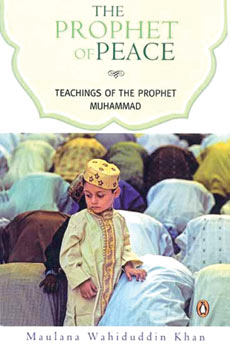 Distorted interpretations of spiritual texts are often the root cause behind populist notions of religions like Islam. Therefore, I was delighted when I came upon this much needed book that proves that Islam emphasises bonding, compassion and brotherhood.

Maulana Wahiduddin Khan, one of the most eminent scholars of Islam in the contemporary Muslim world, draws on original Arabic sources to correct misconceptions about Islamís early history and to establish that the revolution brought about by the Prophet was entirely bloodless. In fact, Prophet Muhammad formulated an ideology of peace which he faithfully and rigorously put into practice. In his time, there were some minor skirmishes, but no full-fledged wars.

He addresses pertinent questions such as what is jihad? What is the Quranís position on terrorism? What did Prophet Muhammad say of those who took their own lives? Showing the young how they are actually going on the wrong path if they donít understand the issue and hadiths of Mohammed in the true sense, he asks everyone to realise that one can be a Muslim and yet be unIslamic.

He implores his readers to understand the tenets of Islam in essence and abjure violence. The book is highly recommended to all who wish to get a proper perspective of Islam.