Book Reviews - Demystifying kundalini
Kundalini Meditation Questions & Answers, Author: Santosh Sachdeva, Published By: Yogi Impressions,Pages: 127, Rs. 250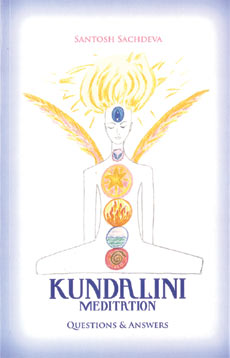 First, a disclosure. Santosh happens to be a friend of mine. Having said that I would still recommend this book strongly to those on the kundalini path.

Santosh and I shared a meditation teacher, Justice Dudhat, who taught a form of deep breathing and meditation practice called Brahma Vidya. Many of those who pursued this practice with any form of dedication were rewarded with a kundalini awakening. All around me, people's chakras were popping awake like so many mushrooms. Friends would talk about the discomfort of having the energy stuck in one particular chakra or the tornados of energy whirling inside, or the euphoria of having their heart chakra open. At meditation, they reported many visions and experiences. To me, a dogged pursuer of the jnana path, all this sounded alien and even a little intimidating.

It made me realise afresh that Kundalini Yoga was a force to be reckoned with. It requires a strong mind and body to weather it and, above all, the guidance of a loving and experienced teacher. Santosh was lucky to get that from Justice Dudhat, and, in turn, she offers her expertise to you through this book of questions and answers on Kundalini yoga.

Her credentials for the task are impeccable. Santosh herself went through a kundalini awakening and has recorded her experience meticulously in previous books. That apart, she has been studying the import of her experience through reading available literature. Most important of all, the awakening has manifested into peace, wisdom and understanding. The book gives ample evidence of all three qualities. The perspective she offers is flawless. For instance to a question on what causes the Kundalini shakti to get active, she says, "Kundalini can awaken naturally …if one lives a well-balanced life…." The sound common sense, the equable tone and the caring guidance all add up to an exceptionally useful book for the kundalini aspirant.