Book Reviews - Em Powering you
The Power; Author: Rhonda Byrne; Published by: Simon and Schuster; Pages: 250; Rs. 717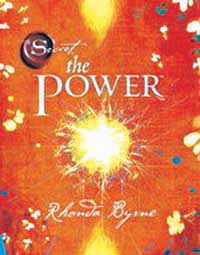 The sequel to the much-loved Secret is out! And itís called The Power. Author and movie-maker, Rhonda Byrne has come out with her second book on the Law of Attraction, promising another round of miraculous manifestations.

Time makes all things dull, and our memory is no exception. It has been four years since the movie was released, which is quite long in this digital fast-paced age. While those who have successfully implemented the Law of Attraction into their lives, continue to do so everyday, a lot of those who havenít met with the same success have drifted away. Just as revisions do a whole lot of good before an exam, this book helps bring back the concepts of The Secret, but this time the focus is on the power of love.

Not boring or repetitive, The Power gave me fresh insights into things I might have been missing out on or have forgotten. But the book offers no further tips or discoveries, as I hoped it would. It starts off with the assumption that one has read The Secret, emphasising the importance of frequencies and feelings, the two most important concepts that were somehow shadowed by will and determination. Moving from a zone of actively striving, this book has a more passive feel, asking the reader to gently flow into the thought patterns of achievements.

What I got most out of the book is fresh drive to look at my goals and adopt an Ďalready thereí attitude once again. Though highly priced, itís worth a read.