Book Reviews - Insights into the soul
Meditation, The Only Way THE GOLDEN FUTURE (VOLUME 1); Author: Osho; Published by: Full Circle Publishing; Pages: 284 pages; Rs. 250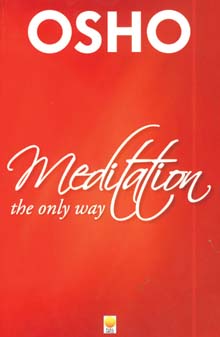 Osho requires no introduction. From being controversial while he lived to becoming mainstream after his death, there's no overlooking this powerful spiritual figure. Viewing the ego and mind as enemies to manís progress toward nothingness, Osho saw the potential for enlightenment in everyone. In this book, Osho talks about solving doubts and queries by knowing oneself. It is only when the self is complete that life turns blissful.

Here, in response to queries by his followers, Osho shares his wisdom on the mystical and subtle aspects of life, mainly meditation. He talks about the silence of the being which lies beyond the silence of the body, mind and heart. Effortlessness in whatever we do is the only true way of doing. All things are natural and should flow through us. The more one tries to meditate, the less one actually meditates. Only through be-ing can one really do anything. Patience is one of the most fundamental qualities to be developed, ďa trust that the whole existence is in support of all those who are trying to grow spiritually.Ē Losing oneself in the doing is a beautiful state where you allow the surrounding to encompass you and become one with it. Defining desire as need for external achievement and will as that which drives the internal mechanism, Osho claims that one can get lost in desire. Love and power are not contradictory; in fact love is the greatest power in the world, for it is not focussed on gaining power over another, but is the most creative and fulfilling state of being.

Sprinkled with short stories conveying his ideas, this book is a wonderful and contemplative work. For those on the meditative path, seeking to elevate themselves, it is an invaluable guide. For others, it may provide great insights into the nature of being. For instance, it has helped me understand the various uncertainties and opportunities that may come my way.