Book Reviews - Knock, and it shall be opened
by Satish Purohit
The Power of your Subconscious Mind, Author: Dr Joseph Murphy, Published By: Embassy Books, Pages: 204, Rs 195.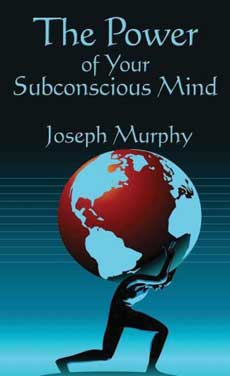 Joseph Murphy (20 May 1898 - 16 December 1981), an ordained divine science minister and author, was once a Jesuit priest in Ireland. After an experience of the power of prayer to heal, he left the Roman Catholic Church and migrated to the US, where he became a member of the Church of the Healing Christ founded by seminal New Thought thinker Ernest Holmes whose statement of beliefs mark him as one of the flag-bearers of the New Age. The Power of the Subconscious Mind speaks of the tremendous power of faith to change not just our body and health but our destiny. This book anticipates New Age staples like Louise Hay's books of healing, George Clason's The Richest Man in Babylon and Rhonda Byrne's The Secret.

The author reads the Bible from a New Thought perspective, through the prism of allegory, metaphor and modern psychology. "Ask, and it shall be given you: seek, and you shall find: knock, and it shall be opened unto you." Matthew 7:7 is read as a promise of abundance to all who believe the Divine to be the source of infinite abundance. Of the attitude that one should summon with every prayer, Murphy says, "This contemplation should be accompanied by a feeling of joy and restfulness in foreseeing the certain accomplishment of your desire. The sound basis for the art and science of true prayer is your knowledge."

The great giver at your command is, of course, the subconscious mind that believes every word you say. So, if you believe that ill-health and poverty is what you deserve, that is what the subconscious will give you. Tell the subconscious that you will have happy relationships, material abundance and perfect health and that is what your reality will be.

All great men in history, says Murphy, understood this power and tapped into it, and it is your turn to break free of self-limiting thoughts, emotions and conditioning to create the perfect life of your dreams. Change your thoughts, says Murphy, and you can change your life.