Book Reviews - Living and Loving
by Anita Anand
Brida, Author: Paulo Coelho, Published By: HarperCollins-2008, Pages: 266, Price: Rs 295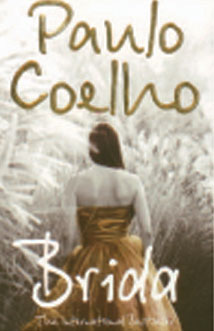 Paulo Coelho and the protagonists of his books are always searching – for the meaning of life, happiness and love. Brida is no exception. It's the story of a young Irish woman who Coelho encounters in his travels in the 1980s, who tells him her story.Brida's journey in search of her truth is facilitated by a witch Wicca and a teacher Magus along with tarot cards, crystals, hypnosis and just plain facing fear and taking risks. In her desire to seek knowledge, she learns that love is the basis of understanding the world, and in meeting and recognising a soul mate. Brida surrenders herself to the rituals and trials for her goal of learning magic, understanding the voices in her head and recognising true love.

The book is an easy read. For those well versed in the arts of hypnosis, crystals and tarot cards, it's a charming story. For those who know little about this, it is an eye-opener.

Coelho puts together various traditions from time immemorial to convey the importance of love, soul mates, magic, memory and transmigration of souls to make sense of living in the 21st century.