Book Reviews - Navigating the Nondual path
by Luis S. R. Vas
The Open Path: Recognizing Nondual Awareness, Author: Elias Amidon, Published By: Sentient Publications, Pages : 226, Price : $ 16.95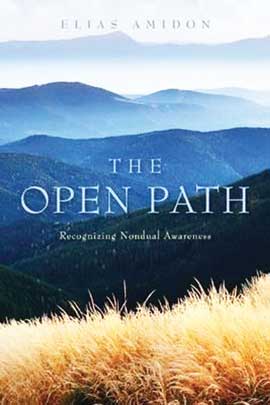 Elias, who describes himself as an inclusivist, has studied various forms of spirituality for decades, and he has been teaching Open Path programmes (which used material from this book) for years. This book brings together Elias's wisdom, along with that of ancient and contemporary teachers. It is a valuable resource for those of us who are ready for the end of "the seeker."

The book provides clear, step-by-step, nonsectarian assistance as non-dual awareness is introduced, patterns of self-concept are faced, and the freshness of this realisation is revealed in one's life. The book's style is clear, and unpretentious, and exercises are offered along the way to help us realise for ourselves.

As the author points out, non-doing is actually a kind of non-practice. Fundamentally you are not doing anything, just persisting in your natural quiet attention. You are clear-headed. You have no goal. Nothing has to change or get better. You are no longer looking for anything. There is no one looking. It is just this welcoming, open attitude. It is alert and accepts whatever comes. Thoughts arise. Feelings and sensations arise. You let them be. You are simply not interested in pursuing them. They vanish. All thoughts, emotions, and sensations dissolve naturally into open awareness.

You recognise you are not a "you," but simply awareness aware of what is happening.

The book does not attach itself to any particular religion or non dual lineage. From the world at large, those writings that point to awareness from whatever tradition, are used appropriately. It reminds you of the passage, "He who calls on me by whatever name, is mine and dear to me."

It becomes obvious that this writer has explored this path, "opened" it up, and made it available.