Book Reviews - Quotes to fit all
by Satish Purohit
A treasury of forever quotations, Author: Compiled and edited by Larry Chang, Published By: Embassy Book Distributors,Pages: 810, Rs 695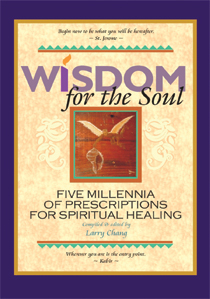 The first two quotes on the jacket of this massive tome set the tone for what follows. The first one on the very top of the cover is by St Jerome: Begin now to be what you will be hereafter. The second one at the bottom is by Kabir: Wherever you are is the entry point.

Nice.

Here are two spiritual thinkers from traditions separated by history, geography and time (St Jerome was born in 420 AD, Kabir in 1440 AD). That both should advise us to not dwell too much on the past, and worry too much about the future, and importantly, start now, should warm the New Agerís heart. The book is huge, not something you can carry on your daily commute.

However, on the shelf, it can provide useful reference for writers, lay quote hunters or the spiritual enthusiast. The book should come handy for anyone who wishes to borrow light from the greats of the human race, including Dolly Parton: The way I see it, if you want the rainbow, you gotta put up with the rain. Among the other really good ones that I discovered by turning from page to page in no particular order is one by John Barrymore: A man is not old until regrets take the place of dreams. There are others.

Chinese saying: If you are patient in one moment of anger, you will escape an hundred days of sorrow. Prophet Mohammed: The most excellent jihad is that for the conquest of the self. Solon: Put more trust in nobility of character than in an oath. Ursula Le Gunn: To oppose something is to maintain it. HL Mencken: Human progress is furthered, not by conformity but by aberration. Deepak Chopra: The gifts of caring, attention, affection, appreciation, and love are some of the most precious gifts you can give and they don't cost anything. Ivern Bell: Knowledge is power, but enthusiasm pulls the switch.

So true!

If you want just one good book of quotations for your shelf, this could be the one.