Book Reviews - Recycled truths
by Sharmila Maluste Bhosale
Dial Love, Author: Donna Lynn, Published By: Balboa Press, Pages : 340 Pages, Paperback, Price : US $28.99, INR 435.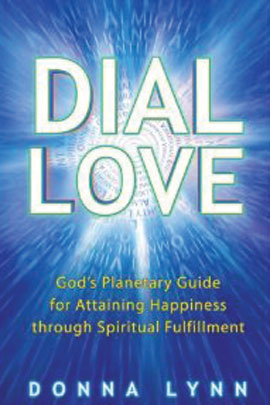 Drawing from several self-help runaway successes, Dial Love echoes remnants of Conversations with God, The Secret, and has, at its basic premise, the 'channelling' experience that the author Donna Lynn had, with God.

This book, then, provides the answers and the 'whispers' that she received in response to her questions.

Dial Love has all the ingredients of a 'feel good' book: lyrical language, soothing words, comforting prophesies, and an ever-shining hope. However, it does not have much else. It does not go beyond what has already been said – and said better by a host of enlightened souls/books.

That: unless you heal yourself, you cannot make your relationships work; that excuses hide the real internal work that needs to be done in order to resolve your problems successfully; to listen often and carefully to your internal voice; that illness is emotional and spiritual pain that hasn't been accepted and addressed – and so on.

Lynn ostensibly received all these 'messages of truth' as she refers to them, from the Divine Source itself, and she records them in this book with a tone that talks to the reader as if they were a child. At one point, Lynn even produces a 'conversation' she had with God.

Dial Love is a book that can perhaps encapsulate, in a childlike way, how healing and loving yourself is actually the primary duty you have on earth, and by doing so, enlarge your circle of compassion to include others – but the book offers nothing new to a reader on a spiritual quest.