Book Reviews - Stories from life
by Sharmila Bhosale
Looking Back Looking Beyond, Author: Sangeeta S Bhagwat, Published By: Om Books International, Pages : 186 pages, Paperback, Price : INR 195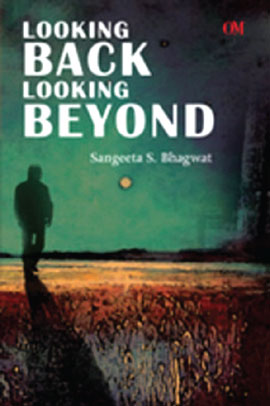 Looking Back Looking Beyond is structured around an interesting concept. Nine young friends find themselves in a secluded retreat where Areen, an ace storyteller, invites them to participate in an unusual game. He recounts stories after which they all have to discuss, interpret and analyse the stories and what they learnt about others and themselves. In short, the stories throw up the myriad warps and wefts of relationships and the friends have to find themselves around them.

Bhagwat writes lucidly, with details and conversations that ring true. But what could have been an engaging, inspiring and insightful construct is let down by the text, that often borders on being preachy.

The stories that Areen tells are ones that most of us have at one point in time or other, faced. We have all wrestled with the thin line between being understanding and being a doormat, being compassionate without losing one's own boundaries, of being giving without someone taking advantage of us. These situations are intricately woven into the stories and have the power to resonate deeply within each of us.

Sadly, they stop short of being cathartic and inspiring change. They are a real slice of life but they fall short of feeling real.

A more taut text, and more equable tone, could have catapulted this book into an engaging and ultimately therapeutic experience.