Book Reviews - The healing laws of attraction
by T. A. Basubramanian
Magnet Therapy - Theory and Practice, Author: Neville S. Bengali, Published By: B Jain Publishers, Pages : 248 pages, Paperback, Price : INR 250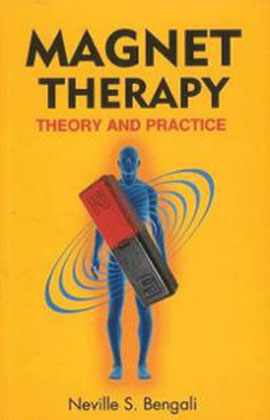 Magnets have always been mysterious – they seem to produce life-like actions at a distance in other objects and influence their surroundings in eerie ways. Many people tend to dismiss 'magnet therapy' as a form of quackery, but there are equally, perhaps, as many who would swear by the effectiveness of healing 'under' the effect of these forces.

The author, Dr. Neville S. Bengali, sets out to demystify magnet therapy in a pragmatic, no-nonsense style that makes one convinced that this is a real science with real and measurable impact on human ailments. Dr. Bengali is recognised as a consulting homoeopath, medical hypnotist and a leading researcher in magnet therapy who has been investigating the therapeutic effects of homogeneous magnetic fields over eight years.

Dr. Bengali approaches the subject of magnetic therapy systematically, with scholarly enthusiasm and with an impressive repertoire of facts and treatments and case histories.

He sets off by offering a sweeping, quote-filled account of bio-magnetism and geo-magnetism, emphasising the biological effects of magnetic fields – underlining the idea that all life processes are sensitive to magnetic fields.

I found the subsequent factual narratives – relating to several difficult cases that he has treated successfully with magnet therapy (paralysis, sciatica, arthritis, tumour and mental retardation, for example) to be the most interesting aspect, as this literally presents the proof of the pudding.

The sections that look at magnet therapy through chakras and the connection to prana and homeopathy are fascinating, as well.

This is a valuable guide for medical practitioners who are looking at alternative therapies to supplant their work. To those suffering from any of the chronic ailments that turn out to be difficult for modern medicine to cure, this could be a source of possible relief.

It is also a compendium of knowledge and practice that should be of interest to anyone with a curiosity about the mysteries of nature and healing.