Book Reviews - This too will pass
by Life Positive
The Crimson Throne, Author: Sudhir Kakar, Published By: Penguin Viking Publishers, Pages: 254 pages, Rs 450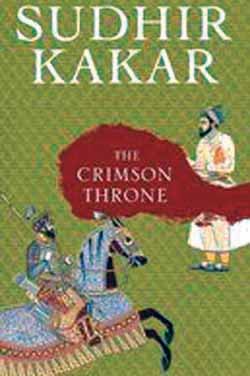 Kakar's latest work is a great read in the same class as Khushwant Singh's Delhi. Kakar is, of course, a far better writer. Like all good literature, The Crimson Throne manages, through the specifics of time and place, to hold a mirror to the immutable truth that everything in the phenomenal world must, in time, pass. The reader is also reminded, as in George Orwell's 1984, that in a world of arid adherence to prescribed moral codes, it is only the dissenter who strays from the true path who can be truly human.

In Kakar's story, it is the austere Aurangzeb who obeys the word of the law but it is the mystical Dara with his 'New Age' leanings who is more human of the two. Through the eyes of European doctors, Francoise Bernier and Niccolao Manucci, the novel revisits the days leading to Prince Aurangzeb's ascension to the fabled Peacock Throne. The reader witnesses the great truth demonstrated in the fall of Prince Dara Shukoh.


'Thou art in Kaaba as well as
In the Somnath temple,
In the convent and
in the tavern.'
– Dara Shukoh
The story is also interesting because the battle between Aurangzeb's adherence to orthodox Sunni Islam and Dara's liberal Sufi ways continues to rage on. As the novel sheds light on the path to Shukoh's ruin, the reader gains voyeuristic access to Mughal harems guarded by powerful eunuchs with a taste for salacious gossip.
Bernier and Manucci are doctors who have acquired their trade more from observation than formal training. They are in Delhi to seek their fortunes in the lavish court of the Great Mogul. Manucci, an Italian, acquires what he knows of medicine at a hospital in the Portuguese colony of Goa followed by a short stay with a famous Ayurvedic vaid.
Bernier does possess a degree, Manucci hears, but not the sort that would have qualified him to practice medicine back home. It is from the memoirs of these adventurers that Kakar constructs his wonderful story.
All in all, a great study of life and history and a truly entertaining piece of writing.
Satish Purohit
See more articles on Book Reviews at:
http://www.lifepositive.com/mind/book_reviews/Book_reviews.asp