Book Reviews - Umlimited growth
by Shivi Verma
Self Encounter - Self Development to Self Realisation, Author: Sirshree, Published By: O! Publishing, Pages : 256, Paperback, INR 195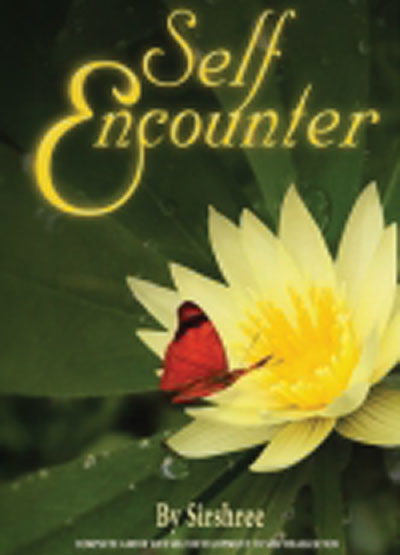 All of us want a healthy, happy, prosperous life with good relations to boost our self-esteem. But most us find such a life slipping from our hands as we struggle to achieve a balance between these factors. Our shortcomings keep coming in our way and we end up blaming people, God and circumstances for our failure. In this book, the author Sirshree, founder of the Tej Gyan Foundation, gently unfolds one layer after another of human weaknesses that come in the way of attaining that perfect life we all want.

He says that human life becomes easily streamlined when we set a target. Without a goal, there is nothing to give direction and purpose to life. A goal helps one to align only with what will further it and eschew all that will not. So instead of working on removing the negatives why not set a goal and work towards it?

In the third segment, he gives useful tips on maintaining good health and how the human body is aligned with the five elements. Focussing on deterrents such as anger, fear, worry, and laziness that paralyse our upward growth, Sirshree supplies useful techniques to transform those feelings into the very ladder of growth. Bogged down with worries? Just learn the law of averages and whisk them away like a feather on your palm. But he does more. He carefully leads the reader from physical, emotional, financial and social growth to the highest pinnacle Ė the goal of self-realisation. Well, isnít that what all of us want? We want God but we want money, career and prosperity as well. Thank you, Sirshree, for understanding us.