Book Reviews - Up close and personal with Yogananda Paramhansa Yogananda
by Shivi Verma
Paramhansa Yogananda: A biography, Author: Swami Kriyananda, Published By: Ananda Sangha Publications, Pages : 263, Price : Rs. 195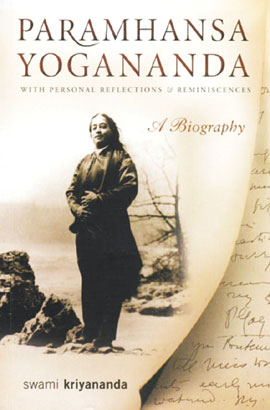 When I had read Swami Kriyananda's first book, The Path, I found it too critical of some of his fellow disciples. Ten years later, I rediscover not only Yogananda but his great disciple too through this fresh work on his enigmatic master. For those who have read and re-read The Autobiography of a Yogi because that is the only way they can experience the bliss surrounding Yogananda, this biography is like a wish fulfilled.

While Autobiography of a Yogi runs deep, this biography is expansive and focuses mostly on Yogananda's life and activity in USA. Not only does it include little-known delightful stories from Yogananda's childhood and boyhood in India, it also highlights the spiritual greatness with which Yogananda awed Americans. He chronicles Yogananda's many challenges in his efforts to quench the spiritual thirst of the West and reinterpret Christ's true message to the Christians through many anecdotes. When Yoganada got an anonymous letter from a critic, he traced him through his spiritual vision and cleared his bias in person. When opponents appointed killers to kill him, they returned unsuccessful and transformed after encountering him. When a disciple's trust was shaken or his life endangered, Yogananda's grace protected him like an impenetrable wall.

Not only is the book interspersed with the many miracles Yogananda performed during his life, it focuses on the qualities that made him a person par excellence. Most remarkably, this work highlights how stable and calm Yogananda stayed even in his failures. Though he had every power to foresee and avert unfortunate incidents of betrayals, disobedience, insults or loss, he chose to go through them as any ordinary human being has to, but keeping his inner gaze fixed on the Heavenly Father.

Even though Sw Kriyananda was an intimate disciple of Yogananda he has chosen to write this book in the most self-effacing way, as witness rather than participant. His deep love for Yogananda, however, steals its way up and shines through the book. An apt tribute to a great guru.