Book Reviews - When a mother turns mystic
My Guru in Disguise , Written By : Priya Mookerjee, Published By: Wisdom Tree, Pages: 209, Rs: 245/-


Download PDF Format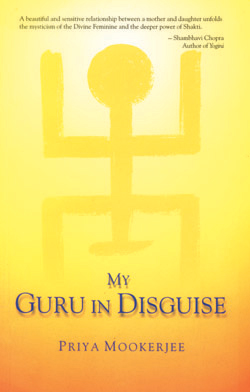 This is an interesting book that sheds light on the life of a woman mystic, written by her daughter. A mystic is normally portrayed by an awestruck disciple eager to deify and glorify the guru. In contrast, this book conveys the bemusement and even frustration of a daughter growing up with a mother who is all too often unavailable to her, lost in an altered state of consciousness.

The mystic in question is a beautiful and aristocratic Bengali called Sudha, born into the Tagore family. Marriage to Ajit Mookerjee, an authority in tantric art, brought her two children, but somewhere along the way, the marriage faltered and the two drew apart. This is when Sudha became increasingly drawn into her inner world. Priya recalls that she needed to be looked after like a child, for there were days when she would not stir from her trance, unmindful of food, drink or rest.

Priya draws a touching portrait of her childhood, the estrangement between her parents, her lonely life enlivened by the arrival of a baby sister, a father who was always on tour and a mother who was difficult and aloof. "I don't remember her cooking, dropping us off to school, or doing any of the usual motherly things." When Priya was 13, her mother, a Krishna bhakt, told her that she was going away to Vrindavan and asked her to look after her sister.

It is little wonder that the little girl grew up with an ambiguous feeling towards her mother: On the one hand, disappointed and hurt with her lack of mothering, and at the same time, appreciative of her genuine spiritual prowess. She describes a trip made to Varanasi on the death of her father. After immersing the ashes, they were on their way back when a little boy tugged at her mother's hand and showing his injured leg, asked for help. Her mother caressed the little boy's hair, and told Priya to give him everything she had in her hand. Soon others came for alms and her mother insisted that Priya should empty out her whole wallet, regardless of the fact that they needed to go back home. Later, she told Priya that the little boy had been Krishna. How did she know? She answered that his spiritual light was much more powerful than everyone else's. Another time, Priya cleaned out the termites in her mother's cupboard. When her mother discovered that, she was furious. The white ants, she explained, had come to pay respect to the portrait of Lord Krishna, and look what she did? Didn't she know anything? was a question her mother often flung at her.

Gradually, Priya's own spiritual search began and it is then that she foond a kindred soul in her mother. And yet, the ambiguity remained. For Priya, her mother was not the larger-than-life paragon we are used to reading about in guru hagiographies. She was privy to the wounds and hurt life dealt her, but she was also a witness to the many miracles that unfolded around her mother, forcing her to question her own rational mindset, and take a stride into her mother's world.

The book's even-handed and honest treatment, and the rare portraiture of a woman mystic makes it an attractive read. One wonders how many more housewife mystics may have come into the world, to live and die in obscurity, because no one understood or valued them. It also makes one appreciate that the mystical experience is far from being an entirely sublime one, and that above all, it may have very uncomfortable consequences for those around them.