Consciousness - The Era Of Everyman
The bricks and mortar of the new world are going to be built by all

Download PDF Format
I confess it. I am thrilled to be in this present moment in history. I am sorry if your dropped jaw has propelled you to the ground, but I cannot repress my glee that the era of capitalism is finally ending. You may argue that recession is cyclical and we will soon get out of this one, but quite frankly, I think the level of human consciousness has risen high enough to junk a system that fundamentally does not work!

I feel like a Roman staggering out after a night of orgy, sick in the stomach and sick in the heart, only to discover a glorious dawn – the promise of a new day and a new beginning.

The end of capitalism does after all mean the beginning of something else. And what could that beginning be?

It is becoming increasingly probable, though far from certain, that this beginning could well be the New World that we have all been collectively longing for.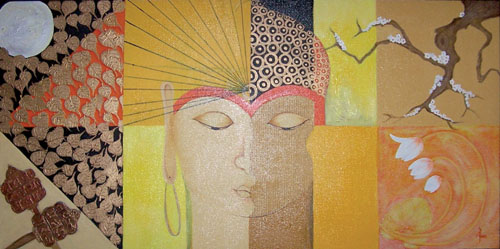 The central premise on which the New World hinges will be the primacy of spirit Going by the rate at which things are happening, that fabled date of 2012 may well be the harbinger of better times. Even moderate spiritual masters such as Dada Vaswani believe that 2012 is indeed an epoch-making year.

If so, the next three years are crucial for humanity. What must we do? Raising one's level of consciousness is, of course, mandatory – the crucial pivot around which the new epoch revolves. But equally, I would say, this is the time to dream daring dreams. To give free rein to your fantasies and imagine the most beautiful, most lofty reality you could ever imagine. Fish out your long-forgotten dreams and ideals and send them into the ether with all the power and passion you can muster. Who can say what will manifest? We have been given a second chance to envision the world, and it is a task that all of us must participate in, because the bricks and mortar of the New World are going to be built by all.

Power to the people

Perhaps this is the most significant aspect of the new era. It is not going to be a top-down phenomenon. It will be a bottom-up event. All of us are equally responsible for making it happen. Big Brother or Godfather no longer rules. We now face the terrifying and liberating prospect of ruling our own lives. This may seem anarchic and in a sense it is, but it is an anarchy that will create a larger harmony, for we will be guided not by the ego but by the inner voice.

From a bird's-eye view, it is clear that we have been preparing for this for several centuries. All the struggles for human rights are simply about gaining the right to self-determination. Even the chaos we have seen in the last few decades when sex, violence and virtually every other taboo tumbled out of the closet, represent in retrospect, the process of coming to terms with these dark and repressed forces and transcending them. In thousands of subtle ways the Era of Everyman has been creeping upon us, a trend that will get stronger in the coming days.

The coming of the Internet has been one of the most significant events in enabling people to take back their power from Big Business, Big Media, and Big Government. The citizen journalist is now a reality as more and more people create blogs and websites and contribute meaningfully to online debates and dialogues, thereby reducing the role of the media in determining views, opinions and trends. The mobile phone with its inbuilt camera has made each citizen into a private eye, capable of giving evidence on any phenomenon, curtailing the media's ability to whitewash news according to their interests.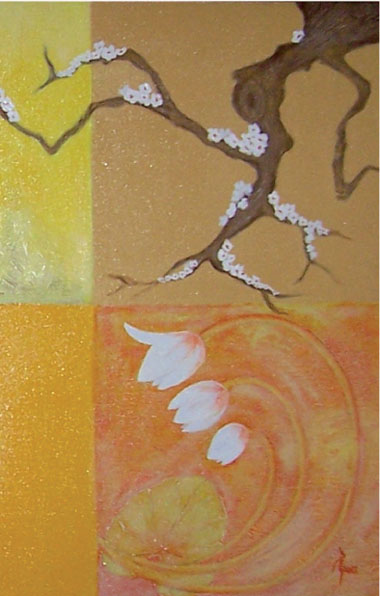 Governance will be about serving the public, and furthering the larger good The time has gone when one dominant voice ruled the zeitgeist. During the present capitalistic phase, the media has overwhelmingly pandered to the consumerist culture. Only a few alternative magazines like Life Positive dared to duck the trend, but over time, blogs and various alternative websites have given us glimpses of a reality that mainstream media has carefully averted its gaze from.

Even the monolithic power of governments has been severely shaken by the ubiquitous Internet. Censorship, one of the government's favourite ploys to retain control, is now virtually impossible because news slips in through the million crevices and holes of the Internet.

Free information, of both the good and the bad, flows furiously at us from the Net and has also decentralised its dissemination. No longer is information restricted to the haves; anyone with access to a cybercafé has at his fingertips the collected knowledge of all mankind. Right To Information (RTI) is another political tool that is giving the common man access to every form of government information, thereby once again enabling self-determination and denuding the government of its awesome powers.

Perhaps one of the most powerful demonstrations of citizen power manifested in the days before the Iraq war, when millions of world citizens peppered the Bush administration with emails protesting the war. Bush went ahead it is true, but it is a striking testament to our ability to come together for a cause through the common domain of the Internet and other new media such as text messages on cellphones. Here in India this power enabled us to win a second ruling in the Jessica Lal case, despite the fact that the person accused of murdering the former socialite was a scion of a powerful politician. Even the popular outrage following the recent Mumbai terrorism strikes, articulated through innumerable email forwards, text messages and formation of Facebook groups, brought about a change in governance in the state of Maharashtra, and inspired thousands of youths to take responsibility for the state of the city.

Liberty, equality, fraternity
A giant step towards a cleaner and more responsible politics was rung in when Barack Obama took over as the President of the USA on January 20. Obama has captured the popular imagination, not because he is a Black, but because he exudes such a discernible air of integrity, honesty, majesty and unblemished self-esteem. His presence is that of a sage-king, someone who can be trusted to rule for the sake of the larger good. Even if he does not live up to the staggering expectations riding on him, his victory has proven that probity is quite compatible with public office. In the days to come, our collective voices will ring out more and more powerfully, thereby flattening the vertical hierarchical structures of today.

YouTube, Facebook and other innovations on the Net are quickening the pace of equality, liberty and fraternity, to echo the ideals of the French Revolution.

As Sheetal Sanghvi, a young change agent and aficionado of the Net remarks, "Wikipedia didn't write the world's largest encyclopedia; YouTube didn't create videos that get 250 million views a day; Flickr didn't take the photos that are posted every second; MySpace didn't create the content that attracts the masses. And just so, the Gandhis, Mother Teresas and Martin Luther Kings of the next generation will not simply publish a newspaper, write letters or give talks. Instead, the next revolution will be led by a distributed network of invisible heroes who create spaces for meaningful, many-to-many connections to manifest organically."

This manifestation is dramatically visible in the area of spirituality. The number of spiritual websites and groups available on the Net is growing exponentially. People are gaining access to spiritual thoughts and even experiences via the Net, thereby flattening the hierarchical structures of religion. The power of religion to tell people what to think has been steadily declining, particularly in the west, where empty churches are a common phenomenon. India still has a flourishing religious culture, as well as a powerful spiritual culture, but it may be possible that over time, religion will bow before spirituality. At any rate it will surely broaden its perspective sufficiently to accept that all religions are different paths to the same Divine Source. This one step will heal the rift of fundamentalism and allow a splendid diversity of practices and rituals to prevail without one threatening the other. Social networking sites and Internet are also bringing together spiritual groups which are gathering awesome numbers in a matter of days. Nithya Shanti, a young meditation teacher, has gathered more than 5,000 visitors to his group, The Happiest Day of my Life, in the one month that he has been active on Facebook. Another group called Karma – Pay it Forward, has amassed as many as 22,000 members in about 45 days. Speed is the name of the game, and change is almost instantaneous. The scientist Peter Russel talks about reaching a singularity in time by 2012. By this he means that in 2012 change will actually be instantaneous. Now does it seem more credible to forecast the birth of the New World in 2012?

One of the other legends surrounding the formation of the New World is the Hundredth Monkey Phenomenon. Based on scientist Rupert Sheldrake's morphogenetic fields hypothesis which states that evolution takes place through quantum leaps rather than through slow gradual steps, the Hundredth Monkey Phenomenon states that when a sufficient number of people get enlightened, then Collective Consciousness itself will get enlightened thereby raising everyone's consciousness levels effortlessly. We still have three years left for higher consciousness to seed itself into our minds, hearts, bodies and cells, bringing in amazing changes in the way we live, think and act.

What may these changes be?
The pages of this special issue trace the changes either in the form of discernible trends that are already under way, or by envisioning the way forward, but we give below a few dreams to enable one to gauge the nature of the change at hand.

No matter what the area or system explored, the central premise on which everything hinges will be the primacy of spirit. The awareness of being one with the Creator will enable us to realign all our systems to reflect that reality. No more separatist, fragmentary systems reflecting alienation and ego. We are One, and we must live as One in harmony, love and peace. The forthcoming era will be the age of brotherhood of man, a glorious epoch when we can realise our full potential not just as an individual, but as a people. It will be an era of magnificent achievements and soaring works of art.

Governance
What governance would a people at peace with themselves and others really need? What governance would a people focussed on the larger good really need? It stands to reason that the government too will be made of the same fabric of harmony and service. We will return to the Gandhian ideal of politics as service, and not as ways of benefiting oneself and one's family. Governance will exist in order to ensure that all sections of society are supported to explore their potential and that opportunities are given to them to do so. The model will be bottom-up. Those who are most in need of support and upward mobility will be looked after first, in keeping with the Gandhian concept of dharidra narayan (the spirit of God in the poorest of poor). On the whole, the government will not have much to do, because society will be split into small self-contained units who run their lives according to their individual needs and situation, always making sure, however, to be in harmony with the larger good. These units will dovetail with larger units until the whole world itself will be one unit consisting of millions of smaller units just like the body consists of millions of cells each working harmoniously towards the larger good of the body. The rule of higher consciousness will put an end to wars of all nature for no one will be interested in external conquest. Societal violence will also cease because justice for all will be a core value.

The economy
Much has been written about the economy in the forthcoming pages. Suffice it to say that here too service will be the bottom line and not profit. We do what we do out of love for our fellow creatures and out of an earnest desire to benefit them. Money and profit will be recognised as outcomes of this and not as the prime mover.

Crime and no punishment
There may still be some criminal-minded citizenry. How do we deal with them? The era of punishment will be seen for the retrogressive action it really is. Criminals will be recognised for the children of the Divine that they are, whose outlook on life has been warped by negative life experiences. Their activities will be seen as a cry for help and that help will be given. Societal offenders will be sent not to jails but to ashrams and monasteries, and exposed to the loving, nonjudgemental acceptance of sages and monks. In this atmosphere, they will learn to face their demons and heal. They will be looked after with loving care and given the best of food and accommodation. Counsellors and gurus will be available for guidance and support, and only when they have fully healed and been rendered harmless will they be returned to society.

Education
Education will primarily be focused on the important task of knowing oneself. Of recognising one's true Divinity. Part of this task will also include learning valuable life skills such as dealing with one's emotions, abiding by the laws of life, taking responsibility for one's actions and life, learning to cultivate healthy relationships and so on. Education will also help the individual search for and find her unique strengths and gifts and also enable her to cultivate the traits and habits that will enable her to realise her full potential. These would include discipline, hard work, creativity, and so on. One of the fundamental tasks of education as also parenthood would be seen as the importance of building self-esteem. Each child must recognise herself to be a whole, perfect and complete reflection of the Divine.

Since the larger good is the motivation in all things, children who lag behind in tasks and skills will be loved and supported by all until they achieve the norm. There could be a rule that no one passes until everyone passes, which could inspire gifted children to help those who are not as gifted, enabling them to improve in the areas of empathy and service.

No child will be allowed to leave school until he has demonstrated his ability to deal with the vicissitudes of life with maturity, self-restraint, acceptance and determination.

Arts and crafts
Now that money will no longer be the dominating motive in determining livelihood, we will witness a wonderful efflorescence of creativity. All art will be dedicated to the Divine and be a path to the Divine, and therefore resonate with deep inner peace, reverence and joy. A sublime creativity will unfold, as deep as it is broad, a source of tremendous inspiration and joy to the public. All art will operate from the platform of Oneness and explore that premise further and further through books, plays, dance, fine arts and so on. All art will aspire to greatness.

Community
Society will return to the concept of small self-sustaining units linked by love and support. Vasudhaiva kutumbakkam (the world is one family) will be the guiding motto, and all will exist as small families within the larger one. Children will be the collective responsibility of all, though the particular responsibility of their parents. If the parents are busy or cannot attend to them, they can go to one of any house and be included as part of their family. Possessions will not be duplicated. Jewellery and other expensive possessions will be the collective property of the community and anyone can have access to them for social occasions. Vehicles and other electronic equipment will also be shared, thereby enabling us to save scarce resources. Each will support the other in different ways, a mother of small babies receiving assistance in baby-sitting and an elderly couple being assisted with their external activities. In the evenings, collective cultural activities will prevail, enabling all to give vein to their self-expression and offering a vent to the day's pressures and strains.

These are just some of the dreams that we can realise in the coming era. I, for one, can't wait to reach there. How about you?

We welcome your comments and suggestions on this article. Mail us at editor@lifepositive.net