Feminism - Birthing the New Age
Sages, saints and savants are unanimous in their contention that the new age of love, peace, harmony and brotherhood can only be birthed by women. Here's why

Download PDF Format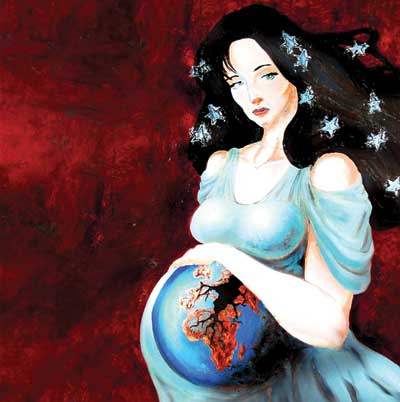 A few days back I watched an old film on TV: Yentl. Barbra Streisand essayed the role of an ardent Jewish religious scholar in the early 19th century in Europe. Only she belonged to the wrong sex. Leafing longingly through the pages of a book, she asked a peddler of secondhand books how much it would cost, to be roughly informed that any woman who wanted to study the Torah (the primary Jewish religious text) was a demon!

Closer home, I had once signed up for yoga with a man near my house. All went well until one day he divulged that women cannot hope to be enlightened in their present gender. They would have to take rebirth as men to do so. That was the end of my yoga class.

It is bad enough that women were debarred from participation in so many aspects of temporal matters, until they took steps to set that right, but that they should be declared ineligible and unfit for salvation or enlightenment is a telling testimony of the male ego's compulsive need for superiority.

Indeed, the history of the world can well be attributed to this powerful drive to be on top, the winner, the conqueror. Innumerable wars have been fought to satisfy this need, and societies have been constructed on the basis of haves and have-nots. In the West, aristocracy ruled, followed by intellectuals, tradesmen and the poor. In India, the priestly community called the shots followed by the aristocracy, trade and servitors. Inequity, injustice, exploitation and destruction have been the inevitable outcomes.

Can the world be re-envisioned? Is there a different way to be? Can we move from the win-lose equation to a win-win one? Can we progress from positions of superiority and inferiority to one of equality? Must destruction and conquest follow our footsteps or can unity and harmony do so?

The questions attain an urgency in the present times. Our world is dying. Natural catastrophes are peaking, with an increase in earthquakes, tsunamis, floods, fires and so on. Even as I write, Japan is convulsed in a national crisis brought on by an earthquake, tsunamiand a nuclear disaster. Environmental degradation has reached such a pitch that illnesses are rampaging, and thousands of species are dying. The cost of living is making bare survival difficult for millions. The climate is shifting treacherously, causing farming failures and escalating food prices. The rampaging capitalistic system is swallowing land, people and environment in their greed to make more and more.

Stress levels are rising as recession hits and jobs disappear. Everything seems to be at odds with everything else. Never has life seemed so difficult, so bleak. And yet, we are not without hope. It is useful to remember that breakdowns lead to breakthroughs and that it is never darker than before the dawn. The very extremes we are enduring are leading to a solution. A solution that can only come about through a paradigm shift.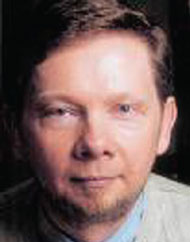 Eckhart Tolle
"The qualities of surrender,
non-judgement, an openness that
allows life to be instead of
resisting it are are closely
related to the female principle." Paradigm Shift

We are talking, of course, of a rise in consciousness. And this paradigm shift, more and more sages, thinkers and seekers feel, will be birthed by women.

It is ironical, is it not, that the despised and even today, downtrodden gender, holds the keys to our collective rise in consciousness. How so?

Eckhart Tolle, the well-known spiritual teacher and author of The Power of Now, offers clarity: "The energy frequency of the mind appears to be essentially male. The mind resists, fights for control, uses, manipulates, attacks, tries to grasp and possess. To go beyond the mind and reconnect with the deeper reality of Being, very different qualities are needed: surrender, nonjudgement, an openness that allows life to be instead of resisting it, the capacity to hold all things in the loving embrace of your knowing. All these qualities are much more closely related to the female principle."

A New Age stands on the threshold but to get there we must be willing to transcend the mind that has caused us so much suffering and embrace the qualities of spirit, or Being, as Tolle puts it.

In other words, the world is badly in need of woman's consciousness. Because our lives have been powerfully dominated by the male principle and all our systems and ways of operating bear its imprint, women are needed to come into the world and rebalance it

What exactly does this consciousness consist of? To elaborate, men and women form two opposites of a spectrum. One part stands for life and the other for death. Neither is better than the other. Death is an imperative part of the cycle of life, a release from old, outdated and decayed systems into new life. Because women stand for life, the qualities they stand for are lifeaffirming. For instance, women are naturally inclined towards conciliation rather than competition, towards peace rather than war, towards allowing processes to unfold rather than enforce them, towards nurturing rather than controlling, towards humility rather than aggression, towards egolessness rather than ego, towards inclusiveness, rather than exclusiveness, towards heart rather than head.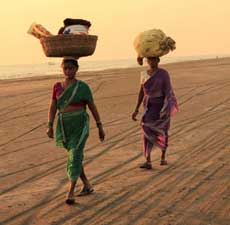 Towards the New Age Out in the world

Women's immediate task is to come forward and play their part in the world – to have a presence in all areas of life and through the dissemination of their precious life-giving properties influence and change the very systems themselves.

How equipped are women to do so? Women seem to be on target. Their rise in the last few decades has been nothing short of phenomenal. Thanks in great measure to the pioneering role played by the Suffragette Movement in the mid-18th century and the Women's Liberation Movement of the '60s and '70s, enlightened legislation paved the path for women to venture into education and the workforce. Today, there are few areas of work that women have not forged into, including the armed forces. In the field of education, year after year, women have been scoring better in the SSc and HSc results.

What women's impact has been in the area of work, few studies will tell us. But we need to remember and make allowance for the fact that the early entrants into the workforce had to sacrifice their womanly qualities in an attempt to win the respect and approbation of men. We have been so heavily indoctrinated by a belief in male superiority that women themselves have only a faint idea of their own merits.

It is only since the '90s or so that women are becoming sufficiently comfortable in their own skin to consider the possibility of succeeding in the work field on their own strengths.

Still, the most important achievement through entering the work force has been economic independence. Could this perhaps be the most important power that men held? As long as women were dependent on men for their upkeep, they were forced to submit to their authority. As they entered the job market in larger and larger numbers, they have simultaneously challenged the male stronghold both at work and at home. This has caused tremendous upheavals on the domestic front. Divorces have soared and conflict in households are endemic.

Long-faced traditionalists mutter about the horrors of allowing women a free rein, and while all will agree that the shake-out is regrettable, it is clearly necessary. A system based on inequity and oppression requires the victim's consent to keep it stable. It is bound to topple over once the victim shakes herself free.

What we are seeing is a process that will bring together the male-female energies in a more equitable and harmonious way that guarantees optimum freedom to both the sexes. Who will argue that there could be no better environment to bring up the young?

In the outside world too, the woman's influence can be felt, if not overtly then subtly. There are no figures to bandy but anecdotal evidence must suffice.

A woman's touch

Whichever office a woman enters into, especially smaller, more intimate spaces, inevitably become more familial, home-like. There will concern over someone falling ill, there will be the sharing of snacks and home-cooked meals. In all likelihood, there will be shared meals. Personally, wherever I have gone, I have initiated the practice of celebrating birthdays and other special events through pot-luck lunches. Delicious, home-cooked meals that introduce us to the other's cuisine is the happy outcome.

Brahmaprakash Gaur, a Mumbai-based income tax official, recalls the training period he underwent in Nagpur in 1976. At night, he and his friends would be famished after a vigorous game of table tennis. He says, "We always tip-toed to the hostel room of one Sarojini Lal, who was the only married lady probationer with us, and knock. She wouldn't ask any questions. She knew what the knock was about and would invariably push out a tin of biscuits or snacks through the door and go back to sleep. We never thought of buying back anything for her. But she never complained or made a fuss about the knocks at unearthly hours."

My ex-colleague Megha Bajaj, worked at an inter national school headed by Life Positive contributor Harvinder Kaur. Says Megha, "Harvinder added meditation in the morning assemblies to make the kids and teachers begin the day in a more meaningful way. And she addressed all issues by speaking, which is a very womanly thing to do. She would call for meetings, talk, discuss and solve our issues."

Swapna Raghu Sadanand, a Delhi-based lawyer, says that an organisation she worked with headed by a young woman, has from the inception focused on addressing the personal issues and problems faced by the staff through counselling and only then setting operational deadlines. She says, "Mentoring and guidance transcended project deliveries based on the realisation that for someone to work with passion, their personal issues must first be settled to their comfort."

Writer and editor Anita Vasudeva talks about the experience of participating in a trade show abroad: "The organisations would have tiny budgets for display and promotion, and once we were there, the men used to get really bugged and sometimes demoralised about how we were going to attract delegates (surrounded as we were by stunning stalls from other countries).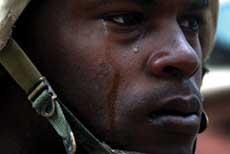 Creating a world where men can cry And there was this wonderful woman at BIT Milan who was posted there who just brought in 10 of her Kanjeevaram sarees and the Indian art she had in her house and transformed the space half an hour before the event. It wasn't just about making the work space beautiful – it was about 'let's think innovatively and creatively and make magic with what we have to get the results we want.' Successful business at the end of the day too!"

Facebook friend, Chander Uppal makes a sweeping conclusion: "A woman brings soul to even a dead office environment. Her energies are contagious enabling her otherwise dry male colleagues to reciprocate in a positive, constructive manner. This is so if the woman is positive."

Changing systems

It may be too soon to say that women are transforming systems but their approach in maledominated work areas is certainly shifting the way work gets done.

Consider: Our housing society has always had male office bearers, none of who were approachable or receptive to solving problems. A few women, including myself, would be part of the committee but we could never make our voices heard above the vociferous voices of the men. Quite recently, we have elected a woman chairman and the contrast is striking. She is receptive, caring and takes action. No matter what the problem, she has a rational and kind approach. Not all women, let me hasten to add, are as evolved as she is but it is also true that by and large women are more caring.

Consider this too: My mother is a paralytic. Recently, she fell badly ill and the physician who has been treating her would not come home as is his wont. My GP therefore introduced me to a female physician who lived in the next building and who agreed to pay a home visit. I was charmed by the modesty and simplicity of this young girl, who smilingly refused a seat or attention of any sort, and diagnosed my mother with visible competence. Later, at the hospital, we were witness to the heartbreaking and unexpected death of a patient. My sister overheard her tell another colleague the next day that she wanted to cry along with the distraught relatives. I could not help recalling the writer-physician Rachel Remen's disclosure in her wonderful book, Kitchen Table Wisdom, about her own internship in a hospital. When a baby in her care died, she cried along with the parents, only to be admonished by her senior male colleagues that the doctor must never be seen to be emotional and must always be a picture of strength. Accordingly, she swallowed her feelings until a spiritual awakening brought her back in touch with them.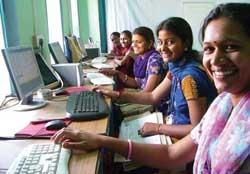 Women at work Is it so bad to cry in sympathy with the pain one witnesses? Does it reduce us in anyone's eyes? Perhaps, this too is part of the male myth we need to sweep away to establish a more feeling world, where tears will wash away the pain dealt by life.

I recall being part of an enriching conference called Making Way for the Divine Feminine organised by the Global Peace Initiative of Women (GPIW), an organisation focussed on bringing peace upon the world.

Their approach is novel and perhaps feminine and showed a cameo of what a world run by women could be like. Instead of scholarly treatises on the subject, they brought about representatives from countries in dispute with each other such as Israel- Palestine, US-Iran and so on. The representatives were invited to present their state of view which was heard respectfully. At the end, the chair asked them, "If there is one thing you would want us to do, what is it?" This open-ended question powerfully shifted the atmosphere towards the positive, towards healing. At the end of it, one of the participants said something so true and beautiful that I have always remembered it. He said: "So much blood has been shed, mostly by men. And for every drop of blood, there have been many tears shed by women. And in a way, it is the tears that have washed away the blood."

Tears heal, comfort, and bring together. Perhaps this is one of the gifts women can offer to the world.

Looking now at the journey women have made, one can only wonder at the distance travelled. To me, it signifies the strength of the underdog. Because the pain and suffering of oppression is so high, women have been motivated not just to take back their power but even travel a little more. Thanks to economic freedom, the pill and in vitro fertilisation, a woman has, to all extents and purposes, freed herself of any essential need for a man. Today, she manages her house, her family and her work without skipping a beat. In order to survive this demoralising state of affairs, the male sex too must evolve, renouncing their comfortable status quo and be willing to embrace their feminine side.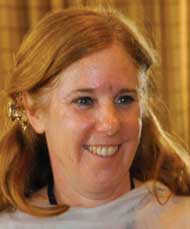 Dena Merriam
"If the human community is to
survive, if our Mother Earth is
to survive, we must begin to come
together and have our mother's
love lead the way." A woman's work

But does this mean women have arrived, and that there is no more work to be done? By no means. Women, like men, have to heal from the wounds and conditioning of the patriarchal culture they have been immersed in for centuries and take back their self-determination. Most women have a common journey and that is to find the keys to their confidence, power, assertiveness and strength, all of which have been drained by the societal compulsion to be submissive, obedient and pliable. They must learn to love and appreciate their own powerful gifts and qualities.

In her book, Women Who Run with the Wolves, psycho-analyst Clarissa Pinkola Estes, sums up the many psychic tasks left for women to do: "Taking on the task of being on one's own, developing one's own consciousness about danger, intrigue, politics. Letting die what must die." Urging women to let go the safety of the tried and tested, she says, "Sometimes a woman is afraid to be without security or without certainty, for even a short time… she must simply dive in and stand not knowing what will happen next."

The work is hard and ongoing, but the rewards are precious.

My friend Aruna called me recently to rejoice over the fact that she had finally had the gumption to firmly but lovingly put an over dominant friend in her place. I sympathised. As someone who has had a lifelong history of being passive and without the ability to safeguard her boundaries, I consider it my life work to grow in these areas – to learn to be firm but kind. Women must also work on their selfesteem. Learning to love themselves unconditionally, to achieve self-respect, self-reliance and self-worth are all that is needed for a woman to become her own person and to move away from the hold of society or patriarchy. Yes another task that confronts women is to balance their over emotional dispositions. How can we do this without sacrificing our capacity to feel which is our greatest strength? Achieving self-esteem will solve a great deal of the problem, for emotions linger only because we do not have the capacity to accept them. Accepting all aspects of ourselves including our emotions will enable us to achieve the stability and strength to take rational and wise decisions unhindered by negative emotions.

The world needs us today. Changing ourselves and bringing our male and female energies into greater balance will help us make a greater contribution. Dena Merriam, the founder of GPIW, once made this impassioned statement at a talk given at Mata Amritanandamayi's ashram, "For her children, a mother will move mountains. As mothers, we can move mountains. As mothers, we must. If the human community is to survive, if our Mother Earth is to survive, we must begin to come together and have our mother's love lead the way."

The woman's great strength is her capacity to keep her family together. She coaxes, she cajoles, she loves, she heals, she solves. No matter what it takes, a woman will strive and struggle to keep her family together. Does she have the capacity to do the same for the world? Will she be able to bring the world together, and knit all its differing strands of class, community, colour, caste into one cohesive whole? Can she find space for the welfare of the animal and mineral kingdom within her world? Can she emanate the love, care, compassion and service that is her particular strength and through it bring the world back into sanity? Can she bring into being the one-world family that our sages have long dreamt of?

For all our sakes, we had better hope so.

See more articles on Feminism at : http://www.lifepositive.com/Articles/Feminism

Reader's Comments
Subject:
Invitation
- 6 April 2011
It,s my keenness after watchtng you on AAj Savere and my experiences with my brother,the gem of a boy, the interplay of colours and smells with childhood freshness,that gives me courage to have ameal of homegrown vegetables by my mother who is 90 years old. Thanks, Ojas M. 9410532785
More...
by:
ojasurja