Forgiveness - The peace of release
by Dada Vasvani
Dada J. P. Vaswani says that forgiving and getting rid of resentment can heal your mind, and also your body

Download PDF Format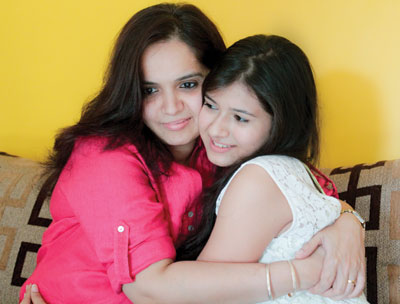 In an inspiring article entitled, Forgive, Forget, and Live, Norman Vincent Peale shares with us the story of a man who seemed to possess the great secret of living positively at all times. He had made St. Paul's great words the motto of his life, "Forgetting those things which are behind, and reaching forth unto those things which are before, I press toward the mark for the prize of the high calling of God..."

I hear that rich, fashion-conscious women often undergo what is called 'wart-removal' or 'blemish-removal' surgeries to look beautiful. Dr. Peale recommends what he calls a 'resentment-removal' job on ourselves. Moreover, he suggests preliminary steps to achieve this self-beautification surgery:

1. Be firm and determined to rid yourself of resentment – no matter how tough it is, no matter how long it takes.

2. Don't forget the great harm that resentment can do to your system. It may even kill you.

3. Practising forgiveness is the first step towards spiritual evolution. Goodwill must flow out of you, so that it can flow back into your life.

4. Don't just think about forgiving – actually practise it. Forgive your enemies now.

5. Pray for yourself – as well as for the other person. Send positive thoughts to him. Invoke God's blessings on him – and ask for God's forgiveness and blessings on yourself.

6. Talk kindly about the other person.

7. Reach out to the person you resent – through a kind gesture, an action, or even a letter. This will also have a cleansing effect.

8. Analyse the factors that caused this resentment-pattern to set in your life. This will help you make sure that the mistakes of the past are not repeated.

Release resentment

A troubled conscience will never allow us to live in peace and quiet – and our conscience will continue to remain troubled, unless we rid ourselves of the hatred and resentment that makes us unforgiving. If we wish to achieve inner peace,
| | | |
| --- | --- | --- |
|   | |   |
| | You pay the price in physical and emotional terms, if you are unable to forgive and forget | |
|   | |   |
there is only one way – release ourselves from anger and resentment, learn to let go of hatred, and practise forgiveness. The truth is that you pay the price in physical and emotional terms, if you are unable to forgive and forget. What form this emotional, physical deprivation may take, is difficult to predict.
A Christian pastor, who had led a healthy and active life all along, was suddenly taken ill, and admitted to the hospital. The doctors found two large polyps (growths) that were infected, and causing severe pain. They were removed in an emergency surgery. The pastor was convinced that the polyps were the result of the grudge and resentment he bore against two men, whom he could not forgive. Otherwise, they had no reason to be there. Surgery had removed the polyps physically. He now became determined to remove the 'polyps' of hatred from his soul, by developing an attitude of love and forgiveness towards the men he had hated so much in the past.
Medical experts tell us that anger accellerates our ageing process. Anger is indeed a natural human reaction. However, if we let anger remain in the heart within, it ceases to be mature and natural – it festers into a grudge. When we refuse to forgive people, we are letting our grudge control our life.
From issue to tissue
It has been said that holding a grudge has a destructive effect on one's soul. However, I wish to warn you that it can destroy the body too. We all know that stress causes insomnia – but so can bitterness. Research has even revealed a relationship between unresolved anger and cardiac arrest. People who hold grudges fall easy prey to illness and disease. When they make the conscious decision to cease hatred and resentment – they set themselves on the road to recovery. This is why hatred has been likened to cancer – it is the cancer of bitterness that destroys both body and soul.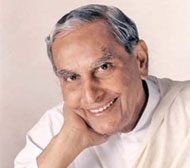 Dada J P Vaswani heads the Sadhu
Vaswani Mission and is the author of
over 50 books in English and many
more in Sindhi with practical tips
for happy, successful, spiritual and
non-violent living.
Website: www.sadhuvaswani.org
A woman suffered from severe rheumatic pains in the knee joint. No medicines were of any avail. The pain went on increasing, until a holy man asked her, "Do you hold a grudge against anyone?" She hesitated, then answered, "My mind is seething with resentment against my own sister, who did not behave properly towards me." The holy man said to her, "Your pains will disappear only when you forgive her, and make peace with her." At first, she found it difficult to do so. Later, she met her sister, hugged her, and said to her, "Let bygones be bygones! Let us begin anew!" To her amazement, she found that soon thereafter the pains disappeared.
We still cannot explain or even understand how the body-mind-soul connection works. However, there is a vast amount of documented research, which links the working of the body with the thoughts and feelings of the mind. Our emotional turmoil is manifested in our body. We begin to be at war with ourselves. Doctors have a peculiar word – to somaticise. It simply means taking an emotional issue and unconsciously displacing it on to our own body. The result can be anything from a perforated ulcer to a cancerous growth!
Doctors and counsellors at the CMC Hospital, Vellore, have carried out research on patients to prove that several physical ailments are directly related to emotional root causes. Resentment, unforgiveness, hostility, guilt, anger, and enmity, cause diseases related to heart, lungs, chest, stomach, intestines, ear, nose, and throat.
The research shows that repressed resentment, anger, and refusal to forgive, lead to definite problems in the organs of digestion, as well as in the head, eyes, and ears. These negative emotions are bottled up inside us, and we keep swallowing their toxic contents, until they affect our health.
Forgiveness sets us free. It gives us the opportunity to start afresh, and to do better next time. It allows us to be free from the grievances, penalties, and shackles of past mistakes. It heals the one who forgives – and the one who is forgiven.
Dada J P Vaswani heads the Sadhu Vaswani Mission and is the author of over 50 books in English and many more in Sindhi with practical tips for happy, successful, spiritual and non-violent living. Website: www.sadhuvaswani.org
See more articles on Feminism :
http://www.lifepositive.com/Articles/Forgiveness