Gaia - Aquarious revisited
At Nimbin in Australia, a hippie past is transformed as India meets aborigine culture Australia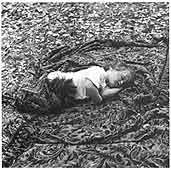 At Nimbin in Australia, a hippie past is transformed as India meets aborigine culture Australia

The Outback. Strong silent M&B heroes, beaches, bikinis, beer bellies and cricket. Great images, right? Well, how about these? Women lying on the grass in a circle with linked arms, worshippers of Gaia. A hugely pregnant woman experiencing waterbirthing. Cancers called guruji cured by urine therapy. Schools that take eight-year-olds into soul journeys to acquaint them with Brahma, Vishnu and Shiva. Folks protesting fiercely against environment degradation. Australia? Yes. Nimbin, New South Wales, to be precise.

Nimbin is where India meets aboriginal culture and Native American practices. It is a spiritual commune, the relic of an Aquarius festival held in 1973. It is the hippie culture turned New Age. And it came to India recently through a photo exhibition titled Some Children of the Dream.

The man behind this dream is a true-blue Indian, Harsh Prabhu. Says he: "In the midst of consumerism, capitalism and modernization, it's interesting to show people a bit of the counter-influence of the East on the West." For Prabhu, the exhibition is an opportunity to show people that "there are things in our own culture that are vital to our survival. And we've forgotten them".

The exhibition pays homage to India time and again-be it through the Bauls of Bengal singing at the original Aquarius festival, or through Nimbin's environmental Rainforest Information Center undertaking to green Mount Arunachala in Tamil Nadu, India, where Ramana Maharshi's ashram is located.

There are some striking images at the exhibition: a scarecrow whose dreadlocks part to reveal one glaring eye, the original Aquarius signpost with a special path for cynics, a huge circle of T'ai Chi practitioners. Nimbin isn't spared the frivolity and excesses of hippie faddism. There are signs asking for the legitimization of marijuana, and the espousal of other trendy causes. There are also indications of serious work done in offering alternative economic and community systems to a world torn apart by crass materialism.

The Nimbin currency is LETS (Local Energy Transfer System) for which members trade their skills and services. The idea is to move into a semi-barter system. Their economic prescription? View the economy as a broad social, ethical, and ecological system in which wealth includes well being. Other criteria: self-reliant economies, the satisfaction of needs, and small-scale appropriate technology.

At the end of the day, it may not be entirely clear whether Nimbin is a serious attempt at providing an alternative model for the world or just an escape hatch for ageing hippies. Perhaps it contains a bit of both. Perhaps the better bits.