Love - Learning to love
by Pulkit Sharma
Only when we fulfil the inner void by turning within can we truly love the other, says Dr. Pulkit Sharma

Download PDF Format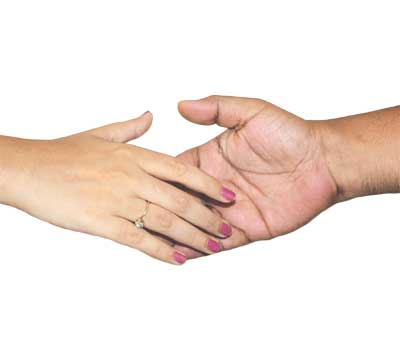 Ankit and Pallavi had been married for three years, when they came for counselling. Before marriage, they had been in a committed relationship for nine years and had stuck by each other through the highs and lows of their individual lives. Both of them were sure that they were made for each other. They had had a good marriage with minor differences of opinion, which they maturely sorted out. Both report that until sometime ago, there was a good level of understanding and connect between them. Ankit, however, has developed feelings for a female friend over the last year. He is rethinking whether to stay in the marriage. After we discussed all possible reasons for wanting to move out from a relationship, we understood that Ankit was searching for something which he could not put into words, but hoped to find in his new relationship. He was extremely depressed that his wife could not provide the same.

This brings us to the oft-asked question of why people find it hard to remain in love? I have been grappling with this question myself while providing therapy to couples. Contrary to popular belief, it is not our animal nature, advent of multiple dating and relationship sites, or the lust for sex. Psychologically, there is something far deeper and complex. Any new relationship seems to start on a great note. The couple exchanges numerous text messages and phone calls everyday, catches up every weekend at least, and spends many minutes each day, engrossed in fantasies of the new person in their life.
| | | |
| --- | --- | --- |
| | | |
| | The truth is that we need perfection in the other because a void exists within our self. And we expect to get this fulfi llment from our relationships. | |
| | | |
Avidly, they explore each other's inner psychological world, and experience bliss in the strong hope that they have finally found the soul mate they craved for. Life appears perfect and blessed by Divinity.
In all romance stories, there comes a day eventually when we get a rude and painful shock – the person differs from our image of the perfect one. There is rage and pain. One feels cheated, and tries to convey this to the other person. For some people this becomes the point of break-up, while others hold on to hope and give it another try. Depending on their sense of self, people are able to deal with this pain to varying extents and continue. But the really important question is to inquire why we need the other to be perfect.
The truth is that we need perfection in the other because a void exists within our self. And we expect to get this fulfillment from our relationships. This becomes a major reason why people find it hard to stay committed in relationships. This is not to say that there are no bad and abusive relationships. But, for the moment, we are focussing on what goes on in most normal healthy relationships.
Love idealised
All of us feel disappointed with our selves to certain degrees. It may be lack of confidence, physical beauty, courage, patience, financial stability, university education, or a tendency towards mood swings. We feel helpless to change these attributes, and this helplessness creates the fantasies of an idealised other who will come some day, fill our gaps and make us perfect. We look for this powerful other in God, parents, teachers, and friends, but most importantly in our romantic relationships, because they are the most intimate ones. In the Bhagvatam, there is an interesting story of a prostitute named Pingla. One night she dressed beautifully and stood at her door looking for a wealthy customer. Although many approached her, she kept rejecting them in her hope for an ideal man. One can infer that Pingla was trying to fill an inner vacuum. We all are similar to Pingla. We enter a new relationship in the hope of filling our inner emptiness and we idealise the other person.
Love devalued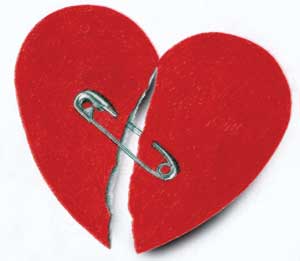 This idealisation of the other puts a lot of burden on them as they are expected to do more than they realistically can. Reena, a psychologist in training, who comes to me for self-analysis, felt ugly from within, and this made her extremely sensitive to rejections. In her relationships, she looked for a grandiose degree of acceptance. She terminated three relationships, only because there was a single instance in which the person had not talked to her when she wanted to.
Many people have confided in me that they feel angry with God for not having given them what they wanted. When one partner is unable to change according to the wishes of the other, disappointment sets in. The pain and rage destroys their perception of the relationship, and one is not receptive to what the other person is offering. As a result, one wants to exit the relationship, or think of it as a compromise. The other person's love, which was once cherished, gets devalued and is not acknowledged any more. In the story from Bhagvatam, Pingla feels shattered to see that there is no one to give her what she wants and she is all alone. In a similar manner, amidst potentially good and loving relationships, we continue to feel empty, unloved, and uncared for.
Love valued
Aman, a client of mine who came for psychoanalysis was often enraged that his wife did not understanding him. He was convinced that if she really loved him she would have sensed all his needs and emotions without him having to say anything. As we worked through his negative sense of self, he could see that this expectation was unrealistic, and started valuing the fact that though his wife had no magical powers to read his mind, she had tolerated his disappointment and stood by him. Pingla, the prostitute from Bhagvatam, after suffering moments of great despair, realises her folly. By looking towards people outside to fulfill her inner void she was chasing a mirage.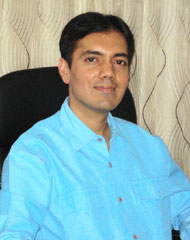 Dr. Pulkit Sharma is a
clinical psychologist and
psychoanalytical therapist
at Vimhans Hospital, Delhi.
The acceptance of this void alerts her, that the divine love has always been with her and she feels fulfilled. It is only when we understand that there is a void within which none can fill except our own selves, that we neither idealise nor devalue others and cherish whatever love and good exists in our life. When we become active agents of our own life, we can see how the love and care of others is filling and healing our lives. It is therefore important to understand how realistic our hopes and expectations from the relationship are. Once this awareness sets in, we start working on ourselves, only to realise that love and care from the partner always existed. Then the mad thirst for the perfect relationship ends and we feel satisfied with what we have.
Self-analysis
Follow these simple steps to reflect on whether you devalue the love that exists in your life:
•Ask yourself whether your perception of the relationship changes intensely and whether you feel a strong ambivalence towards the other person.
•Sit with a piece of paper and write down comprehensively what you want from your relationship. Be nonjudgmental.
•Evaluate how realistic your expectations are and whether it is possible to measure up to them. Also, ask yourself if you would be able to do something similar for the other.
•Ask yourself where these expectations have come from and why they are important for you.
•Analyse whether you feel unfulfilled or empty and for how long you have been feeling so.
•Think about ways to fulfill the void within yourself.
See more articles on Love :
http://www.lifepositive.com/Articles/Love