News - A peaceful way out
by Life Positive
The fact is, nothing can ever be resolved through violence as we see all around us. It is only when we begin to understand the issues through dialogue that a solution can be found.

Deeply concerned at the increasing violence by the Maoists and counter violence by paramilitary forces, some 60 concerned citizens of India from all corners of the country took out a Peace and Justice March from May 5 to 10, 2010. The March started from Raipur, the capital of Chhattisgarh to Dantewada, the very interior forested land where on April 6th, 2010, 76 security personnel were brutally killed by the Maoists.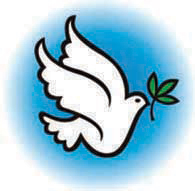 Among the people who participated in the march were Narayan Bhai Desai, an eminent Gandhian and Vice Chancellor of Gujarat Vidyapeeth; Prof Yashpal, an eminent scientist, educationist and Chancellor of Jawaharlal Nehru University, New Delhi; Prof Banwari Lal Sharma, an eminent mathematician and convenor; Prof Ramji Singh, former Vice Chancellor of Ahimsa University, Rajasthan; Thomas Kocherry, internationally renowned activist for the rights of fisher-folk; Amar Nath Bhai, former president Sarva Seva Sangh; Radha Bahan Bhatt, President of Gandhi Peace Foundation; Rajiv Lochan Shah, editor, Nainital Samachar; and Swami Agnivesh, World Leader, Arya Samaj.

With daily papers highlighting the threat on one hand and stern government action on the other, it is refreshing to see a march that mounts pressure on the Maoists and the government to come for a dialogue and resolve the root causes of hunger and injustice to Adivasis. Surely, in the land ofGandhi, it is not impossible to hope for an amicable solution to the issue.