News - Coffee, tea or tulsi ?
by Life Positive
The manufacturers of the popular tulsi and green tea, Organic India, which had a modest beginning in Lucknow, UP, have risen to become a global leader in promoting organic products.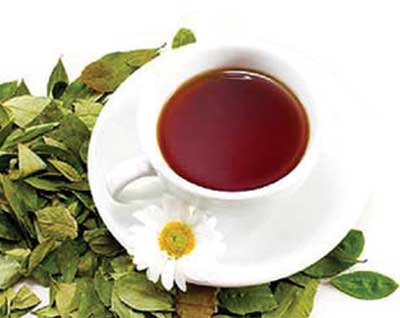 Their signature teas have the goodness of basil leaves, the queen of herbs, which occupies a pride of place in ayurveda.

The company behind the warm brew that cheers, have now popularised its green tea and tulsi tea in the US, Europe, Eastern Europe, Singapore, Middle East, Japan, Israel and Australia. Amazingly though, they began on a very small scale, when an ayurvedic practitioner, Prashanti de Jaeger and Bharat Mitra, the present chairman and president of the company, began making ayurvedic formulations for thousands of devotees from all over the world who visited the spiritual guru HWL Poonja, in Lucknow.

Drawn to his teachings, thousands visited him and several set up shop in Lucknow, to cater to the needs of these devotees. Though many left Lucknow after his death, Mitra, an Israeli then known as Yoav Lev, chose to stay back and expand his business. He started exporting his signature Tulsi teas to the West.

The healthy brew was formulated with the help of Dr Narendra Singh, who has done extensive research on tulsi and written a book on it called Tulsi, The Mother Medicine of Nature. He not only helped develop a
| | | |
| --- | --- | --- |
| | | |
| | Organic India is a large and growing business that provides opportunities for the poor and disadvantaged | |
| | | |
healthy line of supplements, but also treated thousands of patients with these formulations over a period of 40 years.
Today, Organic India is a large and growing business that provides opportunities for the poor and disadvantaged, empowering them to become self-sufficient and economically sound. Presently, about 500 people are employed at Organic India. And it is estimated that thousands of farmers, tribal people and their communities around India have been influenced directly or indirectly by Organic India. These farmers are being trained by Organic India to use sustainable and organic farming methods.
Today, they cultivate, collect, process, manufacture and market certified organic tulsi teas, herbal supplements, psyllium, castor oil, ayurvedic and medicinal
herbs
besides other organic foods and organic spices.