News - Moving into the Light
by K Gitanjali
A beacon of light, Guru Krishnananda, founder of the Bangalore-based Manasa Foundation, passed away on November 23, 2012, due to pancreatic cancer.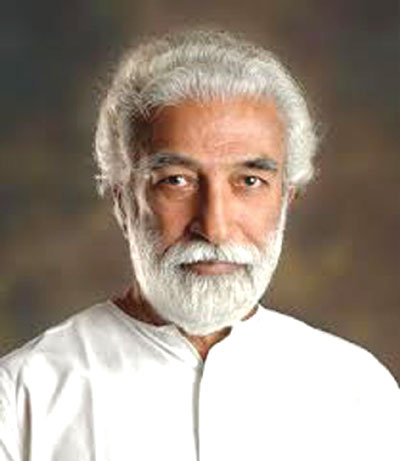 Krishnananda: Becoming one with the Source People from varied walks of life gathered to pay their last respects to a Master who had set the foundation for the New Earth. A broad spectrum of people, including his family, villagers, students, doctors, scientists, politicians, rich and poor, stood as one energy near the funeral pyre, to channel light and mark the passing of a great soul.

Through his Sunday classes and retreats, Krishnananda spread the message of light and oneness to all. But the greatest lesson was the manner in which he lived his life and met his end. He enjoyed life to its fullest – whether it was watching a good movie or following the flight of a butterfly. He proved the adage 'the best sermon is a life well lived'. His joyful acceptance of his cancer and the admirable spirit of surrender he displayed while going through the ordeal, demonstrated that one could use the most difficult circumstance to move closer to God. The key lessons of acceptance and surrender were thus imprinted in the hearts of people more eloquently in his death than through any of his words.

For Krishnananda, travelling astrally to another dimension and leading an ordinary life on earth were two sides of the same coin. He wore his divinity alongside his humanity with aplomb. His work on earth was done. He had come to pave the way and enlighten people about the new energies of 2012 and left only after he had downloaded and spread enough information to equip people to sail through 2012. Having left enough knowledge to engage people for lifetimes, he moved on to experience a new adventure – perhaps in a new dimension. However, his followers know that he will always be there for them at an astral level.