News - Power full buildings
by Life Positive
Metropolitan cities are the greatest consumers of electricity, with commercial buildings utilising a majority of it.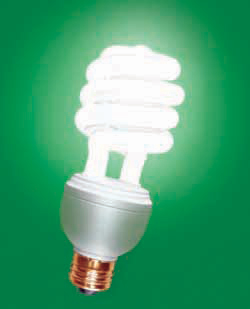 The Bureau of Energy Efficiency (BEE), the apex body on energy in the country, has come out with its first ever list of energy-saving commercial buildings in the country. Out of the 49 buildings on the list, 10 are in Mumbai, eight in New Delhi, four in Hyderabad, three in Ahmedabad and Jaipur each, and two in Chennai. From the list, 21 are Reserve Bank of India buildings across the country.

BEE energy economist S Seth explains that a formula of kilowatt per hour / per square meter / per year consumption of power was considered to decide the index and rating in the list. A major role in energy savings are the cooling techniques that use lesser consumption of energy. Another major was lighting; switching to energy-saving CFL lighting helped reduce power consumption by half in most cases. Using glass instead of wood in office interiors also reduces the lighting requirement of the building. With another 62 such energy-efficient buildings in the pipeline, we are looking at a bright and power-full future.