News - Practice Man Practice
by Life Positive
It is an old joke. A man hurrying along a New York street asks a passing musician, "How do I get to Carnegie Hall?"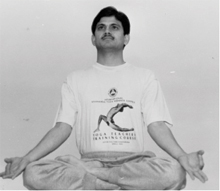 Practise changes you The musician replies, "Practice, man. Practice." More and more evidence is emerging that what have long been thought of as traits or set points, psychological capabilities that exist at a stable level for each person, may actually be changeable through regular practice.

Sharon Begley's book, Train Your Mind, Change Your Brain, is all about this concept. Both the structure and the function of the brain are changed by long-term, regular meditation. According to a couple of recent pieces of research, meditation is not the only practice that does that.

Daniel Mochon and colleagues found, as they report in the Journal of Economic Psychology, that regular practices such as attending religious services, yoga, or exercise have a cumulative positive effect on well-being.Brain Blogger contributor Jennifer Gibson writes: "A leading professor of psychology, Robert Emmons, found, through years of research that people who practised gratitude regularly, complained of fewer illnesses and reported better overall well-being and quality of life. There is a very famous story of an old Native American who talked about the two dogs that fought within him constantly, the black dog that was his worst impulses and the white dog that was his best impulses. He was asked, "And which one tends to win?""The one I feed," he answered.