News - Reconnective healing
by Life Positive
Reconnective Healing is a form of healing that reconnects us to the fullness of the universe even as it reconnects us to the fullness of our being and who we are.

It reconnects us to the universe and to our very essence through a new set of healing frequencies, possibly an entire new bandwidth.

Uncovered by Dr Eric Pearl, The Reconnection is the umbrella process of reconnection to the universe, which allows Reconnective Healing to take place. These healings and evolutionary frequencies are brought in via a spectrum of light and information. It is through The Reconnection that we are able to interact with these new levels of light and information, and through these we are able to reconnect. Reconnective Healing doesn't specifically treat anything; in its presence you allow yourself to come back into balance.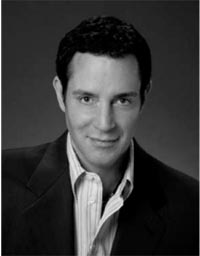 A new generation healer: Dr Eric Pearl As a doctor, Eric Pearl ran a highly successful chiropractic practice until one day patients began reporting that they felt his hands on them – even though he hadn't physically touched them. After that his palms blistered and bled for a couple of months. Patients soon reported seeing angels and receiving miraculous healings from cancers, AIDS-related diseases, birth disfigurements, cerebral palsy, rheumatoid and osteo arthritis, multiple sclerosis, epilepsy and other serious afflictions. To date he has taught this new level of healing to more than 60,000 people across 70 countries.

Dr Pearl is coming to Mumbai on November 4 to present his powerful work with Reconnective Healing, the subject of his international bestseller The Reconnection: Heal Others, Heal Yourself, published in over 30 languages. His visit is in collaboration with The Health Awareness Centre.
Contact: Dimpi Singh 9820583681, http://www.thereconnection.com/