News - Scientology principles to foster literacy
by Life Positive
India will be hit by a pulp fiction fever of a new kind. In an interesting development L Ron Hubbard, who is better known for founding the controversial Scientology will have his novels speak more than his religious beliefs.

Not many people know that Hubbard is one of the most prolific writers of the 21st century. He has 19 New York Times best-sellers and 230 million works sold across 154 countries. The Guinness Book of World Records recognised Hubbard in October 2006 for the most published works by one author, since his total literary work amounts to 1,084. Three years later, Hubbard, who passed away in 1986, broke another Guinness world record for the most audio books from one author, with 185 published audio books as of 21 April 2009.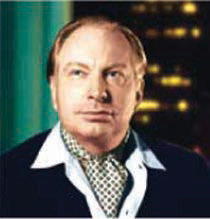 L Ron Hubbard: Using spirituality to help His publishing company, Galaxy Press, is re-publishing his books in 58 languages. As India is a major market for them, these languages include Hindi, Bengali, Urdu, and Punjabi. Hubbard's work is being re-published in India as Stories from the Golden Age. Hubbard has travelled around India, and has written about it in his stories. The books are being distributed by Penguin India Pvt Ltd.

Best of all, these books will help foster literacy.

Hubbard, during his research on how to educate people to apply Scientology principles, realised that there is no technology which teaches how to study effectively. He discovered the laws on which learning is based, isolated key factors that prevent a person from being able to assimilate information, and developed workable methods for anyone to apply this. He named this 'study technology.' This 'study technology' was included as a chapter in his book The Scientology Handbook. It is being taught in seminars to teachers at a primary school in Delhi. The booklet with the same title is now published in Hindi and Bengali, because of its value in helping students overcome learning problems.