News - Send a storycard
by Life Positive
As children, we hung on to every word of the stories told by our grandmothers; and subconsciously internalised many moral and spiritual values through it.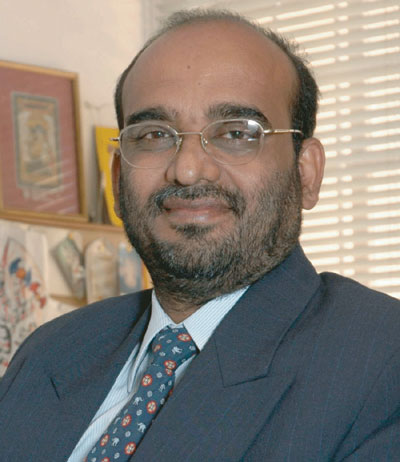 Dr J M Sampath: the storycard inventor But as we grew, somewhere, we lost touch with our inner child. This caused the loss of our sense of wonder and appreciation for little things, and learning how to grow from them.

But that does not mean that story-telling has lost its relevance for adults. Many times they bring out the truth and help people in a subtle way, without talking directly on the subject.

Realising the value of story-telling, Dr J M Sampath, a leading management thinker, consultant, career coach and author of three books: Discovery, Inner Realities, and How Full is your cup? has created a website called www.storycard.in. The purpose of this site is to help people forge better relationships. "We send cards and e-cards to wish each other happiness and joy on momentous occasions, but our role in our loved ones lives does not end at that. Many times they need wise counsel and guidance too from us when they are in trouble or distress. Storycards offer you a quick and effective way to positively intervene in the lives of those you care for and enable them to tide over difficult situations, or overcome their weaknesses – in a nutshell, support them emerge as better individuals," he says.

Story cards are well illustrated stories presented beautifully to convey a powerful message. The process is simple. Go to www.storycard.in. Sign Up with your role. Identify the situation someone you care for is going through. Select and personalise a card and send it and make a difference! Each Storycard includes an insightful story that is relevant to the situation, and an intervention message that relates the story to the situation.

Presently, the website has exclusive messages for the following roles: Well-Wisher, Coach, Counselor, and Teacher. The sender can add a personal touch to each card by adding his own message. Evidently, Storycard helps you demonstrate your care and concern and thereby contribute towards creating a well-knit social fabric.