News - Stephen`s legacy
by Life Positive
Stephen Covey, one of the world's leading self-help pioneers whose powerful books have influenced millions across the world, passed away on July 16, 2012.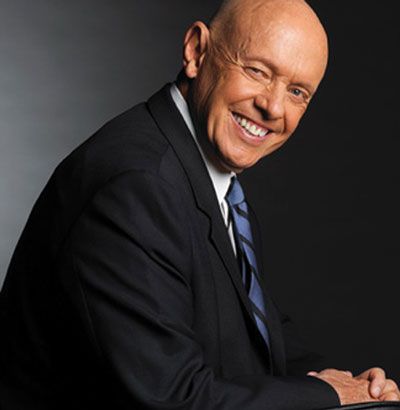 Stephen Covey: The legacy lives on Covey's best-known and most popular book, The Seven Habits of Highly Effective People has sold over 20 million copies in 38 languages.

A powerful motivational speaker, Covey has influenced not just corporations but also individuals to lead more productive and more meaningful lives. There is nothing flimsy or half-baked about Covey's ideas. His Seven Habits are based on the foundational principles of life itself and when conveyed with the piercing clarity and power that Covey had at his command, they were capable of deep transformation. Covey's own journey began when he came across a line in a book he was reading which stated, "Between stimulus and response there is a space. In that space lies our freedom and power to choose our response. In those choices lie our growth and our happiness."

When you consider that the fulcrum of the Buddha's Eight-Step Path is that very insight, it is no longer surprising that Covey became such an influential and popular figure. His Seven Habits, each profound and spiralling up in importance, are: Habit 1: Be Proactive; Habit 2: Begin with the End in Mind; Habit 3: Put First Things First; Habit 4: Think Win-Win; Habit 5: Seek First to Understand; Habit 6: Synergize; Habit 7: Sharpen the Saw

Many of these terms have become part of our regular discourse, and almost any business worth its name has a mission and vision statement, thanks to Covey.

Covey's other books included The 8th Habit, First Things First, The Seven Habits of Highly Effective Families and other variations of the Seven Habits. A life well lived indeed and very much in keeping with one of his own famous lines: "Live, love, laugh, leave a legacy."