Parenting - How to be a good parent
by Chitra Jha
It's the hardest job in the world. Fortunately, it's also the most joyous. For all the bravehearts walking on the path of parenthood, Chitra Jha offers a helping hand and a guiding voice

Download PDF Format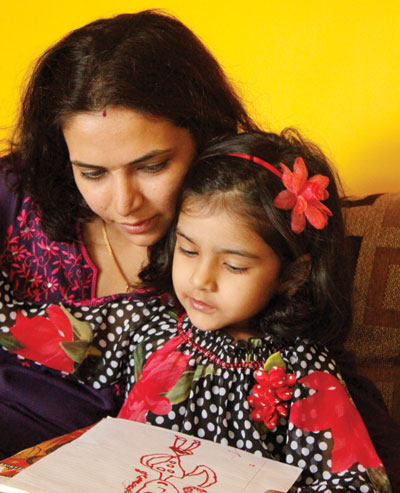 My husband and I didn't know anything about Conscious Parenting when we realised that we were going to be parents – in nine months time! What? How? Why? Oh, no! Our responses remained anything but 'happy' during the first month, but thankfully we pulled ourselves up soon enough and 'accepted' our new status along with all that comes along! I remember the shift that happened, the moment I accepted our little love-seedling growing in my womb. That moment has defined my role as a parent, ever since. In that moment, I understood that our children want only one thing from us and that is

ACCEPTANCE.

I conceived our second child when the first one was all of seven months; but this time it was a conscious conception. We wanted a play-mate for our son asap. Raising two children of almost the same age was like raising twins! I learnt a lot with them and from them.

Now, my boys, Shujoy and Shurjo, are 26 and 25 years old; and I can proudly say that I have loved every moment of being a parent. My life wouldn't have been 'complete' without playing this all-important role. Parenting is the most pleasurable as well as the most challenging job we undertake as human beings. Yet, there are no schools, colleges, or universities that prepare us for this important assignment. Our parenting skills are at best learnt from our parents, friends, doctors, neighbours, self-help books, and natural instincts. We learn on the job, fumbling and faltering along the way, creating doubts not just in our own minds, but also in the minds of our young wards. There is no doubt that all parents love their children and wish the very best for them. However, parents around the world remain unhappy or dissatisfied with the outcome of their efforts, making it painfully clear that something is lacking in the way we bring up our children, the future generations of this planet.

What is it about parenting that creates such a lot of stress in our life? My sister and a parent of two young boys, Pratibha Kang, says, "In today's modern society, most parents are tossed about and driven by compulsions of work, homemaking, and payment of bills. These distractions do not allow them to parent their children 'intentionally,' and parenting just happens as a byproduct of living together. Thus parents merely raise children but not responsible adults, and that becomes the cause of their sorrows and worries."

Another parent friend adds, "Parenting is like learning to ride a bike. At first, it is difficult to find balance, but after a few falls and skinned knees, one ultimately learns to tip less in either direction, and remains in balance. Similarly in parenting, when we go too far, one way or another, life gives us a scrape, a bump, or a knock on the head, and we begin to find value in balance."

Why do we invite a 'knock' from life? What are some of the common mistakes that we as parents make? As I compiled many responses, a long list emerged.

Common parenting mistakes

One-shoe-fits-all approach

Parents usually forget that each child is a unique individual. Hence, they follow the 'one-shoe-fits-all' approach, which stifles creativity, and creates many emotional blocks. This is the most common mistake parents make.

Unwarranted reliance on caregivers

Many parents remain too busy to spend time with their children. More often than not, they hand them over to other caregivers, without bothering about the kind of worldview inculcated in them.

Using television as a baby-sitter

Most parents use television as a babysitter and let their kids sit for hours, watching violent cartoon characters, listening to biased news, and following serials that teach nothing. This mental diet affects their minds and attitudes. Consequently, children while away important time needed for play, exercise, and pursuit of creative and inventive activities.

Paying more attention to negative behaviour

Some parents tend to overlook their children's good behaviour, taking it for granted, but immediately notice and punish them for their bad behaviour. Their attention is more focussed on the socks left on the floor, unmade beds, badly done homework, bad influence of friends, poor grades, and complaints from the teachers. They do not focus on a child's good qualities, assets, and strengths, especially when these do not meet with their preconceived notions of what is good and what is bad.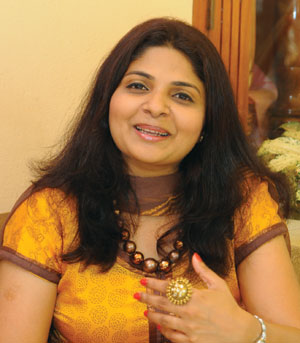 Thus, more often than not, children get more attention for being bad than for being good. Moreover, since children thrive on attention, they continue doing those actions which draw more attention. In their frustration, parents often resort to scolding, yelling, slapping, and spanking, and create further unwanted behaviour in their children.

Unrealistic praise

On the other hand, many parents offer unrealistic, outrageous encouragement to their children in the form of flattery. When these children fail to receive similar compliments from the rest of the world, they become confused and feel that their parents have lied to them. This feeling robs them of their natural self-esteem and harms their sense of self. They also stop trusting their parents' words.

Always agreeing/avoiding conflict

Some parents do not wish to upset their children by having a different opinion from them. This behaviour sets children up for a life of confusion and angst over people with different beliefs than theirs.
 
 
"Parents need to live like they are under a surveillance camera fulltime. Even when we aren't aware, little eyes are watching and little ears are listening."
-Jessina Merchant, Parenting coach, Kochi
 
 
This also teaches intolerance and produces rigid behaviours such as 'my way or the highway'. Such children become unapproachable and unpleasant to be around.
Not saying 'No'
Many parents have a hard time saying 'no' to their children because they want their children to like them. In order to appear cool, they encourage their children to do as they please.
Showering with material goods
In this era of technology, most parents equip their children with cell phones, install TV in their rooms, buy video games, and other fancy game consoles. Most of these material goods are given as a substitute for actual time and attention by the parents.
Inculcating a competitive mindset
Many parents push and encourage their children to learn at a faster pace, and outdo other children at school. This competition is nothing but an advanced version of comparison. Wanting to be better, brighter, and smarter than others, may provide an impetus to begin with, but becomes a hindrance later on.
Poor role models
Many parents are poor role models for their children, because their expectations do not find an expression in themselves. For example, parents want their children to obey them, while they themselves do not obey either their elders or the laws of the land.
Many mothers dress like their teenage daughters, and are obsessed with weight loss and looking good. Many parents indulge in drinking, smoking, and partying, as much as their adolescents do. They cheat, lie, and hide their income from the tax authorities. They indulge in extra-marital affairs and cyber-sex, and are addicted to cell phones, TV, and social networking sites. They display road rage, and bribe the policemen. In short, they do all that their children do, and much more besides that.
However, most parents do not see the contradictions in their personal standards. They forget that the way parents think, speak, and act teaches a child how to think, speak, and act.
Unnecessary worry
Most parents tend to worry too much about their children's well-being, sending waves of negative energy towards them, which attracts exactly the scenarios that worry parents.
Not enough fun
Most parents remain so involved with their day-to-day responsibilities of work, such as taking care of the children, their homework, extracurricular activities, grocery shopping, that they forget to enjoy simple fun moments with their children.
Parental quarrels and arguments
It is unfortunate but true that most parents handle their marital and other problems rather poorly. Parental quarrels and arguments create fear and uncertainty in children, making them feel unsafe and insecure.
Wanting to produce all-rounders
Most parents want their children to be all-round performers, because society places a premium on children's versatility and the number of things they can do. Thus, parents provide 'taxi-service,' shepherding their children from one class to another. Their child's performance and others' approval becomes the measuring stick for their own self-worth. Such parents micro-manage their children, taking their behavior, successes, failures, achievements, and disappointments rather personally.
Tension and speed-oriented home environment
An average home environment is usually tense and speed-oriented, with directions like, 'Hurry up and do this.... We are getting late... Tomorrow is this exam.... It is time for that class... etc. Children who do not toe the line are labelled as 'difficult' children. Some parents try to enforce their authority forcefully which causes children to rebel. They may not rebel immediately but the seeds of rebellion are sown, which flower during teenage years.
Faulty motivation
Some parents motivate their children to excel by shaming, ridiculing, or inducing guilt. They withhold love when the child has been naughty, disobedient, destructive, or a failure. There is unfavourable comparison between siblings, neighbourhood kids, or classmates. All this builds anger and frustration in children.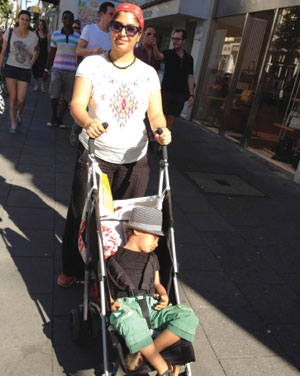 When children are constantly reminded of their shortcomings, they lose confidence in their abilities.
Not entrusting with responsibility
Many parents do not expect their children to do any chore or share any responsibility at home, wanting them to focus only on their studies. They feel obliged to fix their children's umpteen problems, besides clothing, feeding, educating, and providing a good lifestyle to them, even after they become young adults. Such children remain isolated from the 'real' world, until they are 20 plus.
Lack of face-to-face communication
In today's wired world, parents and children communicate with each other primarily through electronic media, internet, and cell phones. Text messaging is as vital as breathing to many of them. In most families people may be walking and talking, but not to each other. Usually, they are all engaged in separate cell phone conversations. Thus, parents lose connection with their children.
These are just some of the innumerable mistakes we make, while parenting our precious children. You too may be making (or have made) some of these mistakes, and feeling bad about them. However, it helps to remember that every parent in the world makes some mistakes. I have made many mistakes.
 
 
"I strongly believe that no short cuts, gimmicks or formulae work with human consciousness. This is applicable to a parentchild relationship too."
-Gesu Aftab, Transformation coach, Mumbai
 
 
Making mistakes is normal. Most parental mistakes are made due to ignorance and not lack of love. Mistakes happen because parents do not know any other way of parenting. They really love their children but lack the required understanding and skills to help them grow into responsible adults. Some parents tell me that they wish their children had come with an instruction manual listing how to do everything. A manual including everything from changing their diapers, to changing their attitude, with tips on how to get them to eat healthy foods, warning them about their friend's bad influence, giving them the drive and determination to succeed, and handling them when they get angry. The fact is that each child indeed comes with such a manual, but the instructions can only be read by spending enough time with them.
Even though each child is a unique individual, there are certain basic guidelines, which apply to all children across the board. These guidelines, if followed, can make life much easier and more fulfilling for parents as well as their wards.
Here is a compiled list of such guidelines from my own parenting practice and that of many other conscious parents that you could use to nurture your beautiful kids.
Conscious parenting
Enjoy each stage of parenting
Trust the natural process of growth and development and do not interfere with it. Avoid doing things that may be appropriate at a later stage of development but can possibly be damaging for a younger child. Allow your children to remain children and unfold according to their own timetable. Enjoy each stage fully.
Quality time
Remember that good parenting takes time, energy, and a willingness to sacrifice your own comfort zone. The most precious thing that you can give to your children is your time, because this is what the children value the most. However, the quality of time is as important as the quantity of time, and the quality can be ensured by being fully there, while being with them.
Inculcating right values
Put in place a foundation of commitment, character development, respect, modesty, and values, before sports, arts, music, and academics come into play.
Love and acceptance
Provide generous dollops of love and acceptance to your children. In the absence of a warm, caring, safe, protective, friendly and loving atmosphere, children cannot become self-confident and achieve their full potential. Even discipline does not really work in a hostile environment.
Care and trust
Express your love through care and trust. Care ensures bonding and trust creates independence and freedom in a relationship.
Patience
Remain patient not only with your children but also with yourself, keeping in mind that parenting is a lifelong process; it does not stop even when children grow up and age. Once a parent always a parent, but this relationship will continue to develop only if both parties want to keep it or improve upon it.
Power of words
Be careful of the words you choose and use, as words are very important and extremely powerful in shaping your children's lives. Snide comments cause deep damage and encouraging words increase self-confidence. It is said that every negative comment needs at least five positive remarks to compensate.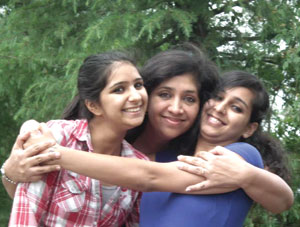 If you do not consider how to talk to your children now, you may have to pay a psychologist to talk to them later.
Listen
Listen to what your children have to say and offer advice only when it is asked for. Resistance in children is a sure sign that they need their parents to listen to them.
Rewards and punishment
Instead of punishing your children when they do wrong, reward them when they do things right. Positive approach always yields positive result. Rewards motivate positive thinking, and lead to positive outcomes. There is no need to fear that the child will always expect a reward. Once a particular behaviour becomes ingrained, the reward is no longer required.
Role models
While each child comes with a separate and distinct will, you must not underestimate your own influence on your children. Kids always model themselves after their parents. Hence, you need to become the person you want to see in your kids.
 
 
"My kids repeat very often: 'Mom doesn't lie', and I pray silently that I can stay true to that!"
-Marut Bhardwaj, CEO, Brandweavers
 
 
When you model happiness and calmness in your life, you teach the same to your children. When you pretend to be happy and confident when you are not, you cause confusion in your children. What you model affects their entire life; hence, model positive and assertive behaviours. Sooner than later
Remember that it is easier to shape your child's character sooner than later; so get involved with your children, right from the time you think of having them.
Play
Find some time every day to play with your children, as it is a very important aspect of parenting. During playtime, relationships are enjoyed the most and feelings of love grow. This is when children get your full attention, remain in close eye contact, and learn that they are valued and valuable.
Uniqueness
Help your children gain a deeper understanding of what makes them unique, and help them find their inner strengths.
Acknowledge your mistakes
Be courageous enough to acknowledge and accept your mistakes. Your children will respect you for this. Remember that you, as a parent, need not be perfect. Just do your best and own your mistakes. You need not have all the answers, but be open to learning.
Apologise
Apologise for all your intended or unintended actions and words which may have inflicted pain and suffering upon your children and yourself. Be vulnerable, your strength lies there.
Release your fears
Release your fears about parenting so that you can approach your children with unconditional love and complete understanding, without doing more of what you are trying not to do.
Heal your inner child
You too were once a child. You may be carrying wounds caused by fear-based parenting in your home. You may have unwittingly passed on your own psychological pain and emotional shallowness to your children. Unless you heal your own wounds, you will not be able to break the cycle of suffering and ignorance. However, once you do that, you will bring self-esteem back into your own life as well as in your child's life.
Remember that when fathers resolve their issues, the sons' issues get resolved while when mothers resolve their issues, the daughters benefit. Your children are your mirrors. If you are resisting their negative feelings, it means that they are mirroring those aspects that you are denying in yourself. Think about it.
Emotional support
Do not get caught up in your own emotions. Learn to manage them. This does not mean that you should stop feeling. Just become aware of your feelings and let this awareness prevent your emotions from taking precedence over your child's feelings.
Do not use feelings to manipulate your children. If you start depending upon your children for emotional support, it exerts an extra strain on them making them feel emotionally drained without knowing why. If you need emotional support, seek it from another adult, and not from your child.
Focus upon what you want
Lay your focus upon what you want to see in your children. The more you see things that you do not want to see, the more of that you will see. Remember that the behaviour you elicit from your children is more about you than about them. This is true of all our relationships, but since our children are more important than most other people in our lives are, our opinion about them plays a greater role in their behaviour towards us.
Ignore the unwanted behaviour you see in your child. Do not replay it repeatedly in your mind. Do not speak to others about it. Do not worry about it. Unless you can de-emphasise their unwanted behaviour, you will continue contributing to it. Whenever you think about your child, see the behaviour pattern shifting to what you want to see.
Listen to your inner voice
Pay attention to the inner voice that is guiding you, in order to maintain balance, and parent with ease and grace. If there is a power struggle between you and your child, just pause for a moment and ask yourself, "How can I respond in love?" Then, pay attention, because you will receive an answer. This answer will make you choose a response that will bring joy, happiness, peace, and fulfillment to you and your family.
When you respond from a state of fear, worry, anger, or frustration, you end up evoking unwanted behaviour from your child. However, when you are in a state of love, appreciation, eagerness, or fun, you always evoke wanted behaviour from your child.
Discipline and responsibility
Discipline yourself before disciplining your child. Disapprove of the behaviour but not the kid. If children are firmly told not to do something, they will rarely misbehave. Loving firmness is especially important in disciplining young children.
Nip unruly behaviour in the bud right away, without going into long-winded explanations. Use distraction tactics, and get children involved in a different activity.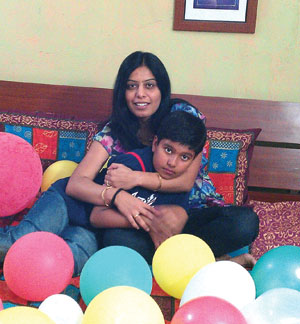 Remember that fear and force are ineffective tools to motivate children. Punishment in any form, including the traditional 'time-out,' tries to control a child's behaviour through an outside source. It has the illusion of being effective, but only in the short term. Imposing a punishment does not develop self-responsibility in children. Instead, they become compliant, resistant, and resentful. Set clear, consistent, and simple rules so that your children know the boundaries of acceptable behaviour. Also, state the consequences for breaking those rules. Look for creative alternatives to punishment.
Some of these alternatives are:
•Create a designated space in your house, where you or your child can go to when your emotions have escalated and you need peace. This space can have a special seat, comforter, or stuffed animal.
 
 
"The Ho-opono-pono technique is really bringing nice changes in me, my eight year- old son, and our relationship."
-Dimple Walia, Foundations for Life practitioner, Gurgaon
 
 
These items may be chosen in advance in consultation with your children. Whenever a child experiences an emotionally intense moment, lovingly and gently guide them to this quiet space. They can come out of this space when they are ready to find a solution. You must model this behaviour yourself in order to impress its importance upon your children.
•Let your children learn through experiencing natural consequence of their actions. For example, if your child does not want to wear a jacket when going out to play in the cold weather, let the child experience the cold. However, use your discretion to let children experience only those natural consequences which are safe for them. Once children face a consequence, they will honour your advice.
•Sit with your children and come up with a list of probable solutions to their problems. Both parties may choose the best option that is logically related to the child's behaviour. For example, if a child breaks something, instead of facing punishment, s/he can compensate the cost by helping with some household chores.
•Also, remain open to making a spontaneous decision without first discussing it with your child. For example, if a child spills a glass of milk, you may hand him a cloth to clean the mess, without making any negative remarks. After that, you may ask the child what he can do differently next time, to avoid such an accident.
•These alternatives to punishment teach responsibility and internal control, making children feel that they are being treated fairly and respectfully.
Agreeing to disagree
Use every opportunity to teach your children how to disagree, have different opinions, and different ideas, without throwing a tantrum, creating a scene, or being disagreeable. Everyday occasions such as buying a gift, making plans for play activities, choosing what to eat, what to read, or what to watch on TV, may be used to learn how to disagree.
Let your children know that differences make people special. Teach them how each person is different through age, sex, height, clothes, mobile phones, houses, cars, handwriting, speech, and way of doing things. Teach them that it is okay for everyone to be different and to disagree about the way people do things, but it is not okay to be disagreeable. Others are not wrong when they do not think as we do, or play as we play. Teach that people can disagree with each other, and still be friends.
Teach these things through fun when the child is small, for example, do something silly with a toy and say, "It is okay if I want to play this way. You can do it differently when your turn comes."
Do not avoid conflicts with your children; that will only teach them how to avoid conflicts altogether. That is escapism, not conflict resolution.
Introspect and act
Ask yourself a few questions; such as, "Why did I have children in the first place? Why do I love them? What do I wish I had done more of, over the past few years? What do I enjoy doing myself that I can do with my child? What would be fun for both me and my child?" Answer these questions honestly and take apt action.
Grow and evolve
Always make an effort to grow and evolve. Approach all difficulties with confidence and find the secret gift hidden in every challenge.
However, treat these suggestions as mere guidelines, for choice remains yours. You know yourself, your home environment, and your child the best!
NB: I would like to acknowledge all the people who have influenced this article, including Austrian philosopher Rudolf Steiner, Siberian mystic Anastasia, transformation agent Gesu Aftab, spiritual scientist Dr. Newton Kondaveti, spiritual healer Vatsala Bhadoni, poets Khalil Gibran and Dorothy Law Nolte, parenting expert Jessina Merchant, kindergarten teacher Kanchan Agarwal, and conscious parents Dimple Walia, Mario D'souza, Roopa Biswas Ghosh, Pallavi Katoch, Shivani Sharma Shandil, Marut Bhardwaj, and Diana Charles. Thank you, everyone.
See more articles on Parenting :
http://www.lifepositive.com/Articles/Parenting
Reader's Comments
Subject:
regrets..
- 11 December 2013
From the bottom of my heart I thank you, Chitra for posting his article. I have read many articles on parenting, but this has definitely made me think once, am I doing justice to my son. I have been scolding and hitting him for the wrong doings and at night I silenty weep feeling sorry for my son
More...
by:
deepa
Chitra Jha replies: -11 December 2013
We all learn on the job, Deepa.....:)
Subject:
HOW TO BE GOOD PARENT
- 26 July 2013
EXACTLY TRUE AND VERY EDUCATIVE
by:
N.V.R.MURTHY RAJU
Chitra Jha replies: -27 July 2013
Thank you for appreciating, Murthy...:)
Subject:
Thanks :)
- 4 July 2013
However wise I think myself of, I still find myself loosing patience with my kids every now and then. Especially with my younger one, as my elder daughter is comparatively an accepting and sensible child. The stubbornness and loudness of my son puts me off. By reading the approach of 'one
More...
by:
Hansita
Chitra Jha replies: -27 July 2013
Thank you for being so open, Hansita.....Thats a wonderful quality...:)
Subject:
wonderful parenting tips
- 30 May 2013
Hi Chitra, your parenting tips all really wonderful and I am quite sure that if these are incorporated while dealing with the children then the results will be fruitful. I will try to follow these techniques. Thanks, Pinki Gupta
by:
pinki
Chitra Jha replies: -30 May 2013
Thank you Pinki.........and yes, tools work only when used..:))) Love you!