Personal Growth - Butt Off
by Nipun A Jacob
A poignant tale of one man's struggle with addiction to cigarettes and how he kicked the butt

Download PDF Format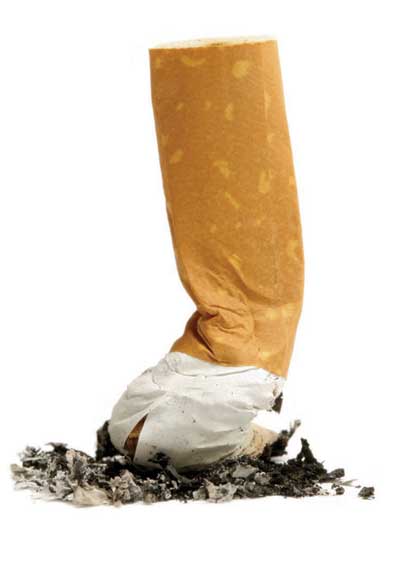 Ask smokers if they know that smoking kills and they will probably reply in the affirmative. We pick up all sorts of habits all our life and before we know it, we are hooked. Why, moreover, do we continue with the habit even though we know perfectly well that it is harming us? The reason is we are unable to break free. This was certainly the case with me when it came to smoking. Looking back, I remember with regret the way smoking ate up my time when I was younger. Time I should have given to studies and to my family were absorbed in the seductive pull of the weed. Those minutes, hours and days have passed and nothing will bring them back.

I now realise that it is dangerous to let one's spirit of adventure push you into avenues known to be harmful. I was younger when I started and probably not as wise as I am now. One evening I just walked up to a cigarette shop and bought a packet. I did this because it is something young people did. As I inhaled the smoke and puffed it out like a veteran, a friend cheered. "You are no novice if you can blow the smoke out of your nostrils. Good going Nipun," he said. It felt good to be accepted by my peers. Soon, I was smoking like everyone else and I could smoke like a 'man' without coughing. I had arrived.
| | | |
| --- | --- | --- |
| | | |
| | Writing, sharing and reading spiritual literature in Life Positive made transformation possible for me | |
| | | |
Prisoner to vice
I did not stop even when I could clearly sense that my energy was flagging thanks to my constant smoking. I now craved the small high that smoking gave me. I knew it was not doing me any good, so I often tried to stop, but discovered to my dismay that I could not. The craving for a smoke defeated me. Back then, I would tell myself that I needed to smoke because it helped me deal with my tight deadlines and night shifts. And yet at heart I knew better. After much introspection, I decided that the habit was entirely a thing of my making. I had walked into it myself and had no one else to blame. Where was this leading me? Was I doing justice to myself, my family and the people who really mattered to me?
While contemplating these questions, I landed a job in Life Positive. This one event changed my life trajectory. Writing, sharing and reading spiritual literature in Life Positive made transformation possible for me. I decided that I would practice what I preached. God be praised, I finally managed to kick the habit.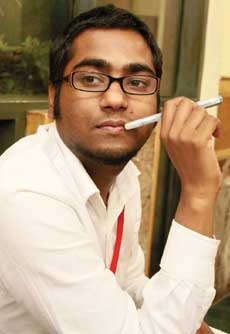 A new beginning
Now, whenever, the desire for a smoke overtakes me, I remind myself how precious my life is. I love myself and I can live this moment without a cigarette in my hand. I control what I do and it is up to me to make what I can of this moment. The Bible says in Romans Chapter 8 and verse 31 that, "We are more than conquerors in God. If God is with us, who can be against us."
I am now convinced that if I could kick the habit, anyone can. Today, the money that I used to spend on cigarettes is used for ice-creams, chocolates and gol gappe. Savouring these treats certainly beats breathing in poison and paying for it. Today, I am relaxed and eternal grateful to God for having shown me the way out of my self-made prison. It has been months since I had my last smoke. Not only has this experience filled me with new energy and health but it has empowered me too. It has taught me that if I make a resolution, I can live up to it. It also taught me that it is never too late for a new beginning.
Now, after all, is always the best time to begin.
See more articles on Personal Growth :
http://www.lifepositive.com/Articles/PersonalGrowth