Personal Growth - Change Your Life
by Dilpreet Singh
From the start of this century, there have been two topics that have attracted attention in the media as well as in books. They are terrorism, and positive thinking and living.

Download PDF Format
The Write Work
The book and movie, The Secret, sparked off my journey into positive thinking. On reading how peoples' lives had changed by changing their thought patterns, I too was inspired to try it out. It
More >>
---
Dreaming Up A Job
I got married a year ago and shifted into an area where I knew no one. Always interested in working with children, I gave my resume to several neighbouring schools and nurseries. However, nothing
More >>
---
Been There In Mind, And Hence, In Life
It all started in July 2008, when I had this epiphany on how rotten my life really was. I was broke, in debt, trapped in a hellish job that made me feel like a worker and not a human being; my
More >>
---
Beyond The Half Full Glass
So you are manifesting objects of desire to the right of you and to the left of you. Magic seems to be spraying from your mind wherever you turn. Your life is finally coming under your control and
More >>
---
Manifesting Negativity
Our house construction had started. Based on some early experiences with the builder, I came to believe that he was not to be trusted to deliver a good product and it was upto me to supervise and
More >>
---
A Streetcar Named Desire
After I learnt driving and was confident on the roads, I developed a fancy for a Honda City. And when one of my friends said that ladies could not drive the Honda, I was sure I wanted to have it, but
More >>
---
Although both are 180 degrees from each other, there is an inherent correlation between both, which I will point out later. Presently my focus is on positive thinking, which leads to positive living.

Positive thinking entered the mainstream in India from 2003 onwards on account of one book, which has gained massive popularity and created a shift in anyone who has had the opportunity to read it. The book is The Secret, written by Rhonda Byrne. A phenomenal best-seller everywhere in the world, it brought even those not acquainted with spiritual truth to the notice of the fundamental laws that govern the universe, and that determine our health, happiness and success. Indeed, even before the book was made, came the video, a powerful and effective piece of communication that made its message accessible even to those not given to reading books. In addition, the video was recently translated into Hindi, and is readily available at leading music stores and bookshops, enabling it to penetrate deep into the minds of Everyman.

The basic premise of positive thinking revolves around thought. It arises from the understanding that 'thoughts are made of energy (matter).' This revolutionary insight has also been scientifically proved with the help of sensitive instruments such as EEG and MRI, that have traced the impact of thoughts on our mental and physical being revalues around.

Positive thinking in its modern avatar (i.e. freed from religious beliefs or practices) got its start in America during the Great Depression. The stock market crash of 1929 led to the worst financial crisis of the twentieth century. People lost their life savings, businesses closed, and unemployment rose to 25 per cent. In the middle of the Depression, two classic books on positive thinking promised to change everything: How to Win Friends and Influence People (1936) by Dale Carnegie, and Napoleon Hill's all-time classic, Think and Grow Rich. Dale Carnegie's book focused on humanitarian ways of dealing with people in the industrial age, but it was Hill's book, Think and Grow Rich which truly focused on the concept of positive thinking and the power of thought.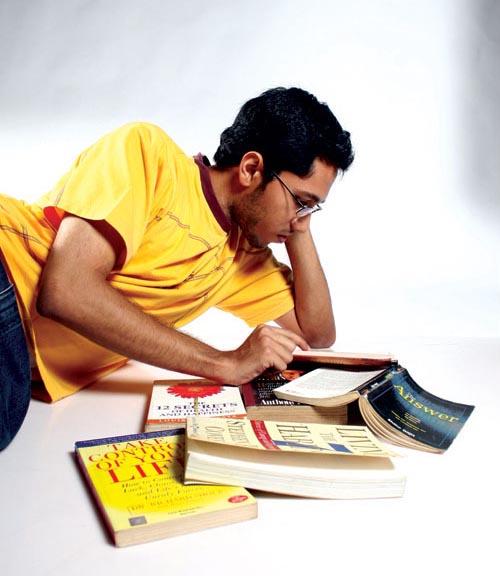 It can easily be said that the initial footing or base that popularised the concept of positive thinking and the power of thought, was provided by Napoleon Hill. It is said that in the days of the Depression, every businessman, especially the leaders of corporations, carried Hill's book, and distributed copies to his employees to boost their morale.

Though Napoleon Hill was one of the key influences, positive thinking as a concept goes even further back, promoted by several authors, previously obscure, but enjoying a revival of interest currently in the wake of The Secret's overwhelming popularity.

Early exponents
James Allen was one of the early authors of the 19th century whose famous contribution to the world of Thought and Success was his book, As a Man Thinketh, which was published in the early 1900s. The essence of the book was that 'a man is literally what he thinks, his character being the complete sum of all his thoughts. As the plant springs from, and could not be without, the seed, so every act of a man springs from the hidden seeds of thought, and could not have appeared without them.'

As a Man Thinketh, is written in old style English, and it may take some time to absorb its message, but patience will pay.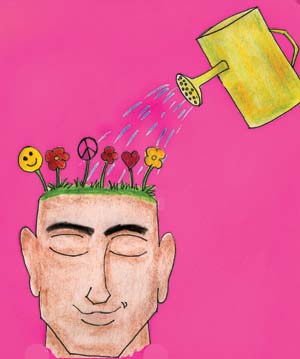 Water your thoughts and gather a bouquet! The Science of Getting Rich, by Wallace Delois Wattles, is a classic that remains in the forefront of motivation and success literature. Written in the early 1900s, it dwarfs the other books he has written.

Its popularity may have something to do with the motivation with which he wrote it. The book, he said, was "intended for the men and women whose most pressing need is for money; who wish to get rich first, and philosophise afterward. It is pragmatical, not philosophical; a practical manual, not a lot of theory. It is for those who have, so far, found neither the time or the means, nor the opportunity to go deeply into the study of metaphysics, but who want prosperous results and who are willing to take the conclusions of science as a basis for action."

Wallace asserts, "The science herein applied is an exact science, and failure is impossible" and I thoroughly agree with it. If there is one book you want to read or start with, I highly recommend this one. In fact, if you Google on the net, there are a few sites that are offering it free of cost, in the form of an e-book, as long as you register with them or subscribe to their newsletter.

The French pharmacist Emile Coue (1857-1926) is another pillar of positive thinking who introduced the concept of autosuggestion as a method for applying positive thinking in life. Coue is known as the forefather of all inspirational writers and self-help authors, and the inventor of autosuggestion. A hypnotist, he had his patients repeat the affirmation, "Every day in every way I am getting better and better," 20 times, using a string with 20 knots to tick off the repetitions. He called the mind a sublime instrument to decide a person's destiny. It is said with just these words, he was able to cure those patients, who had lost all hope from medical science.

In the 1950s, several authors provided a Christian version of positive thinking. Foremost in this field was the Rev. Norman Vincent Peale (1898-1993), founder of Guideposts magazine. Peale called his best-selling 1952 book, The Power of Positive Thinking. Although positive thinking is usually secular in nature, Peale created a Christian version of the new thought philosophy.

Though of a religious bent, overall it is an excellent book, highlighting the basic concept and methodology of changing your life for the better. In addition to this, there are a series of other books, which too are correlated with the same concept. Some of his other books have elaborated on the various techniques to cultivate positive thought, such as imaging for instance.

A good amount of positive literature, which came to the forefront between the later 1800s and early 1950s, had its roots in Indian philosophy. In fact, even the modern positive thinking gurus of today, have freely borrowed it and some of them have even accepted it, in their acknowledgements.

Hinduism and other Indian religions have always given importance to the power of thought in defining your life and destiny. Here is what the Bhagavad Gita has to say on the subject: "The last thought of a man governs his future destiny. It is the last thought of a man that determines his future birth." And again, "Whosoever at the end abandoneth the body, thinking upon any being, to that being only he goeth."

Paramahansa Yogananda carried forward Indian philosophy in a new avatar when he founded the Self-Realisation Fellowship (SRF) in Los Angeles in 1920. SRF published a series of booklets on positive thinking and related new thought topics drawn from Yogananda's lectures. His famous, all-time favourite book, The Autobiography of a Yogi, has various examples that highlight the power of thought and positive mental attitude.

The Vedas have also acknowledged the power of mind and thought. Thought has the potency of creating or undoing the world in the twinkling of an eye. Mind creates the world according to its own 'sankalpa' or thought. It is the mind that creates this universe, say the Vedas. 'Manomatram jagat; manahkalpitam jagat' and also 'yad bhavam tad bhavathi', you become what you think.

The thought manifests as the word. The word manifests as the deed. The deed develops into habit. And the habit hardens into character. So watch the thought and its ways with care.Swami Vivekananda articulated that seed thought when he declared: "Whatever you think, that you will be, if you think yourselves strong, strong you will be. If you think yourselves weak, weak you will be."

Towards positive thinking
The momentum to bring positive thinking out of the religious world and into the secular started right around 1900. The man who is known as the bridge between new thought and positive thinking is Orison Swett Marden (1850-1924), founder of Success magazine. Success, first published in 1891, offered a lightly religious version of new thought for an audience of mainstream businessmen. The magazine had a unique stable of writers, including Napoleon Hill and others who had best-selling books. Success is still published and the editors published a book about Orison Swett Marden in 1999.

The first positive thinking audio recording came along in 1956, when Columbia Records released, The Strangest Secret. Earl Nightingale (1921-1989), which is in demand even today. The strangest secret is, "We become what we think about." Through word of mouth, the recording sold a million copies and won a Gold Record for the first recording of its kind. It madeNightingale the most recognised voice in America for his daily radio programme.

In the second half of the 20th century, Jane Roberts is believed to be the person who brought the concept of 'thought power', again in the open. Though she is relatively less known this side of the world, her books are famous in the west, especially The Seth Material, and Thus Spoke Seth. Jane Roberts was a natural psychic and an excellent medium. She was able to translate and speak the thoughts of a spiritual entity called Seth, who transmitted loads of information especially on the power of thought. The essence of the message was, we create our own reality, and our point of power is the present.

One more noted personality was Prentice Mulford and his famous book, Thoughts are Things. Although Prentice Mulford was one of the earliest pioneers of the new thought teaching, he is still comparatively little known or read, chiefly on account of the high price of the six volumes known as The White Cross Library, a compilation of his essays.

Stephen R. Covey's The Seven Habits of Highly Effective People (1990) is a brilliant example of a modern positive thinking book. Covey was a business counsellor and teacher who conducted effectiveness seminars for large corporations. Other stars on the positive thinking constellation include Bob Procter, Oprah, from the Oprah Winfrey Show, Brain Tracy, Famous for books like Maximum Achievement, Eat That Frog, and Goal, Abraham Hicks' publications, famous for a plethora of seminars and books, most popular Ask and it is given etc.

Let us end as we have begun, with Australian Rhonda Byrne's The Secret. She happened upon the 'secret' of positive thinking or 'law of attraction' as she puts it when going through a low phase and business trouble. Amazed to find that it was indeed possible to control one's destiny, and fired with a missionary zeal to spread the word, she brought together a team of film-makers, taught them the philosophy, waited until they had ingested it and then set out to make the path-breaking video. She used it herself to lose excess weight and to get her eyesight back to normal. And with the shekels pouring in through the phenomenal success of the book and the video, her business troubles, one imagines, are well behind her.

Thinking positive
So how can one use the principles of positive thinking in one's life?

The philosophy behind this concept is that everything in this universe is made up of energy or vibrations. Every part of the universe, even the rocks and minerals, is basically energy that has been transformed. Similarly, our thoughts and words are also subtle energies or vibrations. Quantum Physics confirms that anything and everything in the physical universe is the result of varying degrees of vibration.

Secondly, similar vibrations and energy are attracted to each other. This is a universal law that is applicable to all things, called the 'Law of Attraction'.

The simplest definition of this law is 'like attracts like.' All forms of matter and energy are attracted to that which is of a like vibration. For instance, you are drawn to like-minded people (similar vibrations). We are basically living magnets who are transmitting our 'thoughts (thought vibrations)' into the universe and also attracting 'similar vibrations' to us, constantly. It is because of vibrations, that for no logical reason, we are sometimes immediately attracted to some persons and also repelled to some people, though we are meeting them for the first time.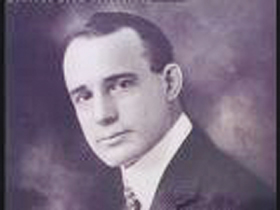 NapoleoN Hill
A pioneer in the field of positive thinking and the power of thought Whatever we think about, good or bad, is transmitted into the universe, in the form of thought energy or vibrations. The stronger our thought or the more often we think about a particular thought, the stronger become its vibrations. We are all radiating that which we are; we are all giving and receiving vibration signals on many different levels. What you are seeking to be or do in this life has a vibrational pattern to match.

Everything you have ever dreamt, whether spoken or unspoken has been transmitted by you on one level or another. Your consistent thoughts and feelings about any particular subject are being brought into your experience whether you intend them or not.

Thoughts, feelings, and mental images are made of matter, just a very subtle kind of matter. This subtle kind of matter, is the soil of the universe. When you focus your thoughts, feeling and mental images (some also call this a mental hologram), you launch your creations into this soil of the universe.

If you know how the law of attraction works, you know that you get what you vibrate. Your vibration is based on your thoughts, since thoughts drive feelings, and feelings are what comprise your vibration. The universe returns what you have given freely a thousand times over. What you sow is what you reap. In order to receive you must give. If you wish someone to have more blessings and love, you will receive blessings and love a thousand times more. If you wish someone illness and misfortune, you will receive bad luck and misfortunes a thousand times more. I am sure you have noticed that when you are in a good mood, everything seems to fall into place. However, when you are angry or depressed a string of bad luck seems to follow you all the more.

When you think about anything very strongly with emotions, it becomes your dominant vibration, which is being sent to the universe. Based on the Law of Attraction, the universe then creates such circumstances, which will bring that particular thing or event in your life. There could be a delay in manifestation of that thing, but if you are consistent in your thought, it will come. It is said that our work is to throw our desires and goals to the universe. How it manifests in your life, is the work of the universe. The more clear and consistent you are in your desire, the quicker that particular thing will manifest in your life. It could be a materialistic thing, a relationship, a particular self-improvement, anything for that matter. In addition, for the universe there is no difference in manifesting Rs 100 or Rs 1 crore. The difference is in the extent of our faith or, in our own self-worth. This universal law is working in your life right now, whether you are aware of it or not. You are attracting the people, situations, jobs and every other circumstance of your life. Once you are aware of this law and how it works, you can use it to attract what you want into your life.

How do you create your desires using the powerful law?

• Be very clear about what you want
• Visualise and raise your vibration
• Start feeling good about it, just as you would feel if it is already with you.

You must be very clear on exactly what your desire is. Focus on it. Give it all your positive energy. Feel good!

A major factor behind this universal law is the energy and vibrations of our emotions and feelings. Any thought you might have, when combined with emotion, vibrates out from you to the universe, and will attract back what you want. It's also important to take the necessary action to make your dreams come true.

Now all you have to do is allow it. Sounds easy, right? This can be the most difficult part to do. Be doubt-free. All you need to do is expect it. Act like you already have it. Be grateful.

To get it right be very careful about some factors. First is 'right speech'. Avoid negative language, for negativity will attract negativity in your life. Be careful about what you say, either about yourself or others. At the same time do not get paranoid. We will almost never be able to be positive all the time, for many of our thinking patterns are unconscious. Stop worrying if you have been running yourself down or someone else. It's okay. Simply use the opportunity to recommit yourself to the goal of self-awareness.

Secondly, use the power of affirmations and visualise your object of desire vividly, as if you already have it. Visualise or imaging it in detail with colour and feelings, as much as you can. Never forget your focus. Even if it takes time, you will finally get it.

Oh yes, terrorism. If we focus on insecurity, fear, terrorism, and recession, we indirectly attract terrorism in the world. So use the law of attraction to draw a happy, peaceful and loving world around us. Voila! Problem solved.

 Dilpreet Singh is a trainer, with a leading life insurance company, in New Delhi.
Contact: dilpreet111@gmail.com,
Mobile: 9873552617
We welcome your comments and suggestions on this article. Mail us at editor@lifepositive.net