Personal Growth - Coming to terms with loss
by Pulkit Sharma
Pulkit Sharma assuaged his grief at the loss of his grandmother by recognising that she lived within him


Download PDF Format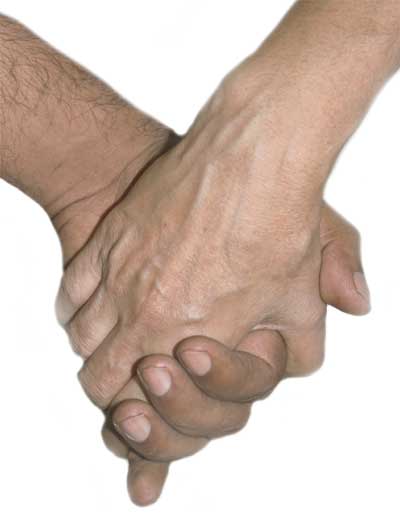 Attachment is a complex phenomenon. We always look forward to bonding and mingling with others. Relationships hold and sustain us, and make us bloom. What we call our self, comes into being through attachment. When other people guide, mirror, and reflect our thoughts, emotions, joys, sorrows, goals and ideals, we get a sense of who we are. Yet, each bond carries the dread and pain of separation. The contexts can be different – moving to a different location, relationship problems, life-changing circumstances, and death. Separation is inevitable and scary. It is a truth we always wish to deny, due to the intense pain involved.

In order to deal with these harsh realities, there have been various schools of thought, since time immemorial. Both spirituality and psychology emphasise the process of mourning the loss, and letting go. Spiritual gurus have explained that all life is formless and impermanent – it is through this acknowledgment that one can be free from the pain of loss, and consequently the cycle of life and death.
| | | |
| --- | --- | --- |
| | | |
| | I realised that none of the alternatives were substitutes for the affectionate unconditional smile of my grandmother, and the warm and tender touch of her hands | |
| | | |
Alternatively, some schools suggest the ultimate reality of God, and the illusory nature of the material world, where you form the ultimate bond with God. Modern psychology, with its scientific model of grief, describes the final stage of mourning as acceptance of loss – i.e. where you acknowledge the loss, and move on to cultivate new relationships.
As a psychologist coming from a family grounded in spirituality, I had strongly enshrined these perspectives till I lost my maternal grandmother, a strong anchor in my life. I also had been trained in grief work, and had some experience of working with people who had lost their close ones. Despite this, I found it extremely hard to come to terms with the fact that she was no more. Good-intentioned people offered reassuring solutions – everyone has to die, life is impermanent, your grandmother was an illusion, God is the ultimate reality. The psychologist in me indicated that I was shuttling back and forth between denial and depression, and needed to reach the acceptance stage. I tried following these perspectives, but the emptiness refused to go. Life seemed extremely difficult and different without her. A black hole seemed to have encapsulated me. I was breathing, but felt as if someone had drawn all life out of me, and made me inanimate.
Unable to let go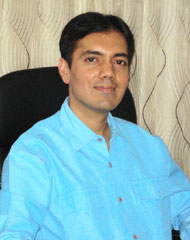 Dr. Pulkit Sharma is a
clinical psychologist and
psychoanalytical therapist
at Vimhans Hospital, Delhi.
One day when I was alone, I reflected on the perspectives, and realised that they might be of help to others, but were not making sense to me. Letting go might be the ideal and the ultimate thing, but I did not wish to let go of my grandmother. I realised that none of the alternatives – impermanence of reality, the lotus feet of some God, grief work, and new exciting relationships – were substitutes for the affectionate unconditional smile of my grandmother, and the warm and tender touch of her hands.
My grandmother was an ardent Ram devotee, and revered Sunderkand. I had grown up listening to her daily rendition of Sunderkand. I enjoyed her rendition – it gave me a sense that we were together and united. During her last days, I had an old audio tape, which had a beautiful rendition of Sunderkand. We used to listen to it together – though the voice was different, I experienced the same bliss due to the togetherness.
With a lot of hope, I played the audio tape once again. I closed my tear-filled eyes. It seemed like a trance, as I experienced the affectionate and unconditional smile of my grandmother, and the tender touch of her hands. I realised she was my God, my connection, and I did not need to let her go. The poetry of Sufi saint Bulleh Shah came alive for me:
"Har-harvichsuratrab di hai
Kite zahirhai, kite chhupdihai
(The face of God is in everyone and everything
Sometimes visible, sometimes hidden)."
I realised that I did not have to let her go, as she existed within me. Once again, I felt grounded and blissful. I realised that what worked for me was not to let go, but to remain attached to the person and keep the bond alive. The person may not be physically present, but by holding onto and keeping alive an internal image of the person, we can come to terms with separation and loss.
See more articles on Personal Growth :
http://www.lifepositive.com/Articles/PersonalGrowth