Personal Growth - Cut the karmic knot
by Deepa Kodikal
Relationships are the field for the balancing of karmas. Only when these accounts have been settled with those around us, can we attain eternal freedom, knowledge and bliss, says Deepa Kodikal

Download PDF Format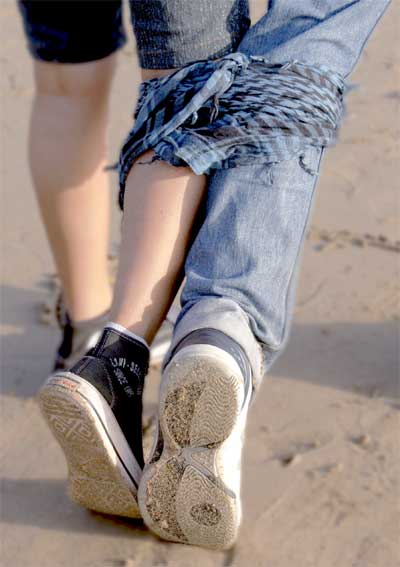 Life is a cycle of many births. Every time we are born, there is an opportunity to correct ourselves, to set right our relationships, to learn the meaning of life, and to become as large as life itself.

Life does not exist in isolation. This is a world of interdependence. Until we set right our relationships, harmonise them, we remain in the clutches of karma, and life carries on with the same fears, stress, miseries, with intermittent sprinkling of joy and accomplishment. We are repeatedly born among the same set of people with whom we had dealings and relationships in previous lives and with whom we have karmic give-and-take. Each new birth is an opportunity to correct and harmonise these dealings and bring about a state where we neither owe anything nor are due anything from anybody as relational debit credit. When all our relational accounts are cleared, we are free and released from the bondage of karma.

Redeeming factor

A new life then begins, and we are born not to suffer or enjoy the fruits of karma but simply to experience life in true freedom, endowed with knowledge, and eternal bliss. We are controlled by ourselves, not by dicey emotions. We act not with any personal motive, but out of spontaneity, prompted by inner divinity. These acts do not bring karmic repercussions upon us. This is why the most important task in our lives is to set our relationship right.

Good, stable, harmonious, affectionate and honest relationships are our true wealth.

More than material wealth, more than status and accomplishments, what gives true meaning to our lives is relationships suffused with compassion, understanding, companionship, laughter, fun, sacrifice, compromise, and empathy for the others' joys and tribulations. When our mind is pure, all this flows from within, naturally, swiftly and with generosity that leads to fulfillment.

Bond universally

All of us by investing time, and training ourselves in the right way, can have such a relationship with everyone, not just a few. Through sustained effort, we can slowly mend every sour relationship, transforming each into a beautiful one.

This stage is so spontaneous and natural that the harmony of our relationships becomes a normal, inconspicuous thing. Life should be like this, where we can take beauty, ease, affection, freedom and spontaneity as part of our birthright. This is the legacy of our true nature.

The attainment and the sustenance of such a state is possible only through a change in our attitude. This change is wrought within when we purify the thoughts in our minds. When we achieve this, we instinctively understand and accept people and situations. All our relationship problems begin when we want to change people and situations!

Accepting people as they are, and events as they come, is the key to equanimity, and to good relationships too. By doing this, we do not become fatalist, passive witnesses, giving in meekly to life, people, and circumstances. Nor are we resorting to hypocrisy cloaked in condescension.

Benefitting through relationships

Developing harmonious relationships, in fact, betrays great strength and an ability to go beyond one's emotions, likes and dislikes.
| | | |
| --- | --- | --- |
| | | |
| | Developing harmonious relationships, in fact, betrays great strength and an ability to go beyond one's emotions, likes and dislikes. | |
| | | |
It also includes continuous, conscious efforts at improving relationships without demeaning oneself, being servile, and without losing sight of one's own interests. Make every effort. When you have done this, but still find the results unsatisfactory, you should then accept the situation calmly.
This acceptance makes forgiveness, understanding, and compassion easy, and though this does benefit the other person, it benefits us even more. It helps us to transcend our own limitations. This sets the stage for our own freedom and makes our lives auspicious. It actively helps us to be at peace with ourselves and with the world. Over time, the peace within us infects the other in our presence too.
Whether others change or not, whether the events are to your liking or not; when you change your attitude, you change your life, your world vision, and your relationships with the others. How others view us ceases to matter. What does matter is how we view life and events and others. When we change, the world changes for us.
Never give up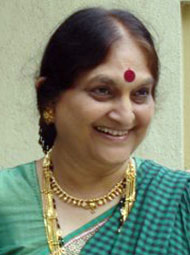 Deepa Kodikal is the author of the
much-acclaimed A Journey Within
the Self which chronicles her journey
to self-realisation.
Always try to mend matters! Never underestimate the role of relationships in your life. Never be uncaring and callous to anyone. In any conflict, do keep your own vital interests protected, but always try to mend matters. Remember that relationships with these very same people continue birth after birth until harmony is finally established. Until then, the same unpleasantness will continue in your life. No matter how others behave, try to behave with purity of heart and mind – but without being blind to the situation or unfair to yourself. Do whatever you can, within these limits. It is your attitude and mental make-up that matters, than any actual help or gesture. Keeping your thoughts pure and your mind free of negative feelings will end the negative chain-reaction of karma. Simply control your mind. This will give you the strength to ignore the other`s negativity. Just as a single seed can bear many fruits, so from a single act, a chain reaction of multiple karma can arise. Even one small act of forgiveness, understanding or kindness, or of meanness resulting in insult or injury, multiplies, triggering a chain reaction. Other people`s reaction to us is generally a reflection of our own attitude to them. It is no use blaming others. Look within with honesty and you may see the original seed of karma implanted there. It does not matter who planted the seed, but it is certainly in your hands to uproot it…
Extracted from the book, Teachings of the Inner Light, Viva Books Pvt Ltd.
See more articles on Personal Growth :
http://www.lifepositive.com/Articles/PersonalGrowth
Reader's Comments


Subject: beautiful - 8 October 2013
Beautiful Thoughts and beautifully u have written ... Whenever i feel low,and feel burdened by heavy karmic chains in my life i browse through
by: payal