Personal Growth - Dropping anchor
by Ayesha Chopra
Ayesha Chopra responds to something inside her urging her to draw away from the outer conscious plane, to explore the inner subconscious world.

Download PDF Format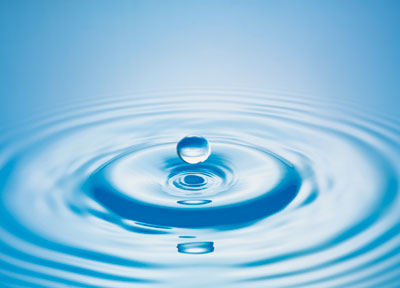 Last year I decided to opt out of active professional life. Not because I was about to enter the 'senior' stage of life, and my body was telling me to slow down, but more importantly because my consciousness was pulling me in a different direction. I felt that I had fulfilled my earthly responsibilities as best as I could, and as well as I understood them. Now something inside was urging me to draw away from the outer conscious plane, to explore the inner subconscious world.

I was gradually moving away from the external preoccupations of 'doing,' and turning my senses inward to explore the inner state of 'being.' It was an unusual feeling that I did not fully understand at the time, but the pull was strong, and at a level that I could not ignore.

Even though the decision felt right, it did not come without a teeny-weeny tug at my heart, for I was letting go of a favoured and rewarding occupation, and a lovingly nurtured self-identity. In the role of a personal-growth workshop-leader, I had interacted with many people from all walks of life in a meaningful, enriching way, receiving accolades, applause, acceptance, appreciation, and adulation in the process. I had everything the ego ever wants – an acknowledgment of its worth and a reassurance that it was indeed recognised as an entity, giving me the satisfaction that comes from knowing that I was 'somebody.'

Call of the soul

Though the drive of the ego was strong and compelling, the call from my soul was stronger, and I eagerly sought out periods of solitude, when I could freely explore 'being' within. The longer I was engaged in external situations, the more eager I would be to return to the inner reality.

I began to wonder if this was how those who chose to retreat from the world and live in forests and mountainous caves felt. A strange thought, because I have never been an advocate of renunciation of any kind. I have always believed that any renunciation worth its name must occur internally. The right action then follows automatically. I do not doubt that meditating alone in a cell has unparalleled merits and benefits. I am a direct beneficiary of that practice and experience. However, I also believe that the spiritual truth lies within each one of us, and renunciation of the material world is not a prerequisite for realising it, at least not for me. So how do I explain what I was feeling? Was it a phase that would pass with time, or was it something deeper and more lasting?

Osho's words

Feeling a bit confused and perplexed I decided to share what I was going through with a wise and spiritually evolved friend whose views I respect. She e-mailed a passage from Osho Rajneesh's book, Maturity, the Responsibility of Being Oneself, which I thought was spot on. I am not a big Osho fan myself, but this passage just hit home. It was as if he had written it specifically for me. It was framed in the context of my age group and spoke poignantly to me, "...One has lived long enough, learnt enough, now one gives thanks to everybody and comes out of it...
| | | |
| --- | --- | --- |
|   | |   |
| | In the nothingness that follows the dissolution of the body-mind complex, there is immense peace and tranquility | |
|   | |   |
By the age of 63, you again become like a child, interested only in yourself. That is what meditation is: to be moving inward, as if everything else has fallen away and only you exist... of course much enriched by life, mature, understanding, with great intelligence. Now you again become innocent... you start moving inward... The whole energy moves in and in, turning in. You become a circle of energy, not moving anywhere... not talking much, more and more silent, more and more with yourself, remaining totally independent of all around you..."
Osho's words provided some comfort. What I was experiencing was not at all uncommon. And so I set all doubts aside and chose to freely follow the new direction that seemed to be opening up for me.
The noteworthy point is that while my attention has shifted from external pursuits to internal reality, I realise that it is still a search for self-identity. It is still a quest for an answer to the ultimate question that countless people ask at some time or another, "Who am I? What is the purpose of my existence?" The difference is that instead of looking outward and defining myself extrinsically, I now look inward and seek the answers within.
Whether we are conscious of it or not, everything we do in life, every role we play, and every identity we assume, is linked to a purpose. To my mind, our existence itself has at least a threefold purpose: Firstly, to express something that defines who we are. It may be a talent, a desire, an interest, a passion, or a skill – something that makes a statement to the world about who we are. Secondly, to experience our 'self' (who we are) at all levels – physical, mental, emotional, and spiritual. Thirdly, to learn something from our time on earth that would help us to become more aware, and take us to a higher level of personal evolution, eventually leading to the ultimate goal which, as Swami Chetanananda writes, is "To realise God and... to manifest the divinity within."
I know that I have taken just a few baby steps towards exploring the inner reality, but what I find through my experience so far, beckons me to stay the course and pursue it further and deeper.
Becoming 'no-body'

Ayesha Chopra is writer and
life skills coach based in New York
and India who bases her practice on
the principles of NLP, transactional
analysis and natural laws gleaned from
personal experience.
When I look within, I find a ceaseless flow of impersonal energy constantly moving and incessantly changing. I witness the body-mind interplay in a rapidly vibrating energy-field in which myriads of sensations ceaselessly arise and pass away. Slowly, as I continue to observe and my awareness goes deeper connecting with every cell, the body-mind structure begins to dissolve. I literally become 'no-body,' and the physical-mental illusion disappears. I see the falsehood of being a separate entity. I realise that there is in truth, no reality to the entity called Ayesha. She simply does not exist. What exists is an impersonal flow of ever-changing ever-flowing energy within this human form that I call 'me.' I also realise that it is the same source-energy, which constitutes and flows through all forms on earth. In an instant I become acutely aware of the oneness of all cosmic creation.
In the nothingness that follows the dissolution of the body-mind complex, there is immense peace and tranquillity. I wonder if this is the place where humanity's un-manifested potential resides yearning to unfold itself. The deeper purpose is then revealed. I come to realise that we exist as human beings for consciousness to express and experience itself through us. We exist to bring out and infuse the essence of that very consciousness, into the experience of life on earth.
I have seen a little of the inner reality and am hungry for more. I know that the path is arduous and I have a long way to go. The pure delight of being a 'no-body' already far exceeds the egoistic joy of being a 'somebody.' Someday when my conscious 'self' fully discovers the deeper 'Self,' I will know that my work is done, and my quest is over finally. Until then I am grateful to the Higher Power for guiding me to stay the course, with humility and devotion.
See more articles on Personal Growth :
http://www.lifepositive.com/Articles/PersonalGrowth
Reader's Comments
Subject:
Dropping Anchor...and much more..
- 10 August 2012
It is with an immense sense of admiration that I say this - I feel envious of all those who experience all that is written in this article. I feel we all need to not only drop 'anchor' and experience our true 'self'...but also shed our inflated egos, our sense of competiti
More...
by:
Priyanka Kumar