Personal Growth - Emotional investing for beginners
by Marita Nazareth
Emotional Bank Accounting helps one raise trust levels, develop transparency and prioritise relationships, says Marita Nazareth

Download PDF Format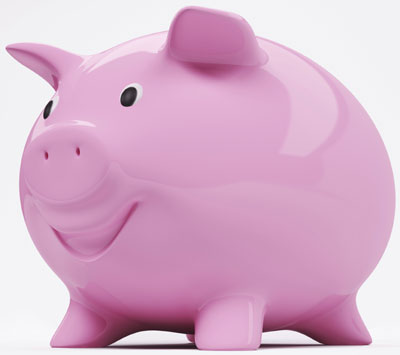 We seem to be moving towards an age of I, me and myself. This increasing absorption in one's own welfare can upset the balance between being good to ourselves and others. Importantly, if this delicate balance is not maintained, long-term relationships become difficult to sustain.

Stephen Covey's metaphor of the Emotional Bank Account (EBA) is probably one of the most useful and simple ways of understanding the art and skill of building good relationships. We maintain an EBA with anyone with whom we have a relationship. Just as with any bank account, we can make deposits and withdrawals. Everyone has lots of accounts – with parents, children, spouse, friends, relations, the postman, the boss and our pets!

Trust is the key in these 'emotional units'. I find that when I make deposits – like keeping promises and acts of appreciation, I reap the benefit of growing trust and fondness from others. Keeping a positive reserve is beneficial; my mistakes tend to be overlooked! On the other hand, when I make withdrawals – like acting superior and being over-critical or blaming, I find mistrust and discord developing.

It has taken me years to put relationship-maintenance on my priority list. In my world full of what I considered 'negative people', I thought it impossible to stay positive or even grateful to the people who were closest to me. In fact, I went around with the belief that I was born into an emotionally impoverished world. I also believed that I would continue to experience this lack for all my living days. I slipped into depression several times, feeling an inability to cope with life and the difficult people around me.

Universe responds

In this extreme state of emotional poverty – where I felt pushed to the wall, I came across terms like synergy, win-win that are important buzz words for understanding relationships.

The first awareness that hit me was: there is nothing wrong with the people around me, but there is something that I need to change about the way I work on my relationships. So Step Number One became clear: Take responsibility for the kind of relationships I have.

It's been a long journey (I must confess a difficult one too), but well worth it. This is not to imply that I have reached! It's an adventure and I love the feeling of befriending myself and being 'there for myself' when I most need 'Me'! The moment when I really need 'me' is when someone has withdrawn heavily from my bank account and I feel depleted and abandoned.

Understanding is the first of Covey's recommendations that I worked on. I remind myself to do this every time I connect with a special friend or someone I have decided to relate to.

Tale of wisdom

John was neurotic. Everybody asked him to change. His worst day was the day when he was told by his best friend that he had to change his neurotic ways and attitudes. Then one day, John recalls, his best friend told him, "John I love you as you are – don't change." John remarks, "Oh wonder of wonders, I relaxed when I heard this and I changed." So when my friends grumble, I stop myself from judging them and just listen with compassion.

'Keeping commitments' is another of Covey's recommendations. A Landmark Forum leader dinned into our heads that 'being our word' is crucial to being a powerful human being. I have been working on this for years. A difficult recommendation, but then again it is one of the largest 'deposits' one can make in another's EBA. Don't we all want a friend who is dependable?

Priority list

I regularly work out who is on my priority list. It is one of the most practical things to do. I have a circle which includes people who will always be in my life – I am committed to them. And then another list of folks whom I choose to put lower on my list. When my friend Anjali lamented that her peon is not equally helpful to all the folks in the office, it struck me that the man is pragmatic. With his limited time and energy he has decided to serve the people most important to him.



Marita Nazareth is a soft skills
facilitator specialising in Emotional Intelligence.
She will be holding a workshop on
Emotional Intelligence with Life Positive Foundation
in Mumbai on May 19 and 20.
Be there! It helps if one does not invest in too many bank accounts because that can leave one depleted. Playing win-win is my favourite attitude. I feel grateful that the skills and attitudes required for being in win-win relationships were part of a workshop I attended on Interpersonal skills. None of these essentials were taught to me in school, but I signed up for programmes of personal formation that helped me improve in this area.

I found that in my case, I was often playing win-lose and then I would feel depleted. In my eagerness to please the other and feel loved, I would give till it hurt. I believed in service before self and found myself feeling resentful and unwilling to invest any more in a relationship. I had to work on my self-esteem for this one! It has taken me time to begin to believe that I am good enough and worthy enough to have an equal relationship. Affirmations and appreciating self worked well in this department. Louise Hay came to the rescue with her motivational tapes and I can't forget the inspiring Life Positive articles over the years that have repeatedly highlighted the importance of looking positively at myself.

Appreciation

My favourite big investment is appreciation. I get participants to play a little game on positive strokes in my soft-skills workshops. Everybody writes good things on one another's backs (a move from back biting to back writing!). And voila – you find it hard to even send the participants home after that! And it is next to impossible to get their attention for anything else. There is an air of lightness and joy all around! In one group I asked them to leave for lunch, but there was a loud protest. They asked me why I was interrupting such an important exercise for something as mundane as lunch.

Appreciation, of course, is tricky and has a few rules – like appropriate timing and being authentic. I can almost hear a person saying 'Where is this heading? What is the favour I am going to be asked for?'

I believe we are appreciation-starved. Some declare they have loads of it – but deeper probing reveals that they have merely learnt to live without it. Wouldn't it be a better world if we all learnt to invest small deposits of appreciation in the bank accounts of people we connect with?

Apologise sincerely

It's really the emotionally strong and brave who can do this. I am still learning. John Gottman, who is known for his work on relationships, divides people into masters and disasters. The master works on a damaged relationship by first admitting he made an error – and then apologising. Randy Pausch of The Last Lecture fame suggests that a good apology has three parts: I am sorry. It was my fault, and how do I make it right?

Hope my experiences help your investments attract the dividends you desire! Happy banking!

See more articles on Personal Growth : http://www.lifepositive.com/Articles/PersonalGrowth