Personal Growth - Empty spaces
by Ajay Kalra
When the scissors of time cut the cord, i floated in the stream of life, unanchored and rudderless

Download PDF Format
The best time to write a Heartspeak is when your heart has cracked open. Twenty-one days ago, I saw her for the last time. It was a bittersweet meeting, a mixture of laughter and tears. We both knew it was over. Reason, you may wish to ask. Immaterial, I say. Our hearts had cracked open and that is what mattered. The pain cut through the soft red tissue like a knife. It was so sharp, I did not realise the depth of the cut. Only the moist redness visible on your hands, while handling a razor-sharp blade, told you there is a cut. Warm liquid spilled from pools of the eyes and dropped in a steady stream into the hot chocolate below. Had never seen her eyes so red, probably they reflected the redness in mine. Red dripped from the sky that night. We got up from the restaurant and hailed a cab. She rested her tired head on my right shoulder and my right palm instinctively cupped the right side of her face. With my left hand, I gently patted her head. We sat glued to each other for the next half hour until the cab pulled into her building compound. As she got up to leave, I realised that a part of my life was getting over, and she was taking away fleshy chunks of me along with her. Just as I had carved out parts of her into me forever. The cord that bound us snapped when she shut the cab door on that red night. Twenty-one days later, I could not get up from bed. I did not want to. Had not slept. Could not.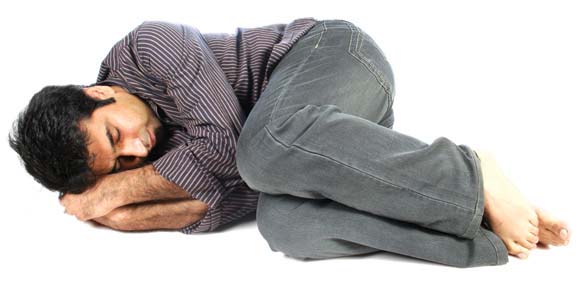 The red of that night had crept into my blood. Like a blotting paper, it sucked the blood out of my veins and left empty spaces. Spaces of loneliness and fear. Someone once asked, "What is the fear? Is it the fear of loneliness or loneliness itself?" I thought for a while and replied, "Loneliness." As I lay in bed, the cold invisible claws of loneliness gripped my intestines. The glue of the relationship had come undone and parts of me were beginning to fall apart. Never realised the glue existing in me and the life it held, until it vanished. Separate pieces of me lay on the bed and the empty spaces between them gripped my existence. Just by myself, I did not have the capacity to put myself back together. I knew at that very moment that no one else would.

As I sat on the edge of the bed, the memories came streaming in. Our movie – Rab Ne Bana Di Jodi, the earring, the sweet nothings, the water bottle, the colour red, her innocence, my lack of it. Like a ball of wool slipping out of my hand spooling across the floor of my mind. The dreams followed. "We'll stay in Bandra." We agreed. "And have a pug." "Na! Mujhe dar lagta hai." She disagreed. Like sand castles swept by the first monsoon tide. If only I had an eraser that could erase the memories and dreams, everything would be fine. I would get up, get ready and get on with the business of living once again. Yet I knew, at that very moment with my head in my hands, the loneliness that swept me was beyond just the sorrow of a lost past and a washed away future.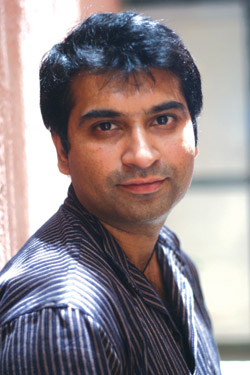 Ajay Kalra is a life coach, writer and facilitator
for change in individuals and organisations.
Contact: jaykalra07@gmail.com
www.lifelessons99.wordpress.com Someone once asked, "What is the greater sorrow? Is it the loss of this relationship or the loss of a relationship?" I thought for a while and replied, "A relationship." The relationship was my umbilical cord. It was my anchor outside of myself. When the scissors of time cut the cord, I floated in the stream of life, unanchored and rudderless. I picked up the phone and called my closest friend: "Take baby steps. Get out, do something, meet someone. Remember that's what you told me." Her words skimmed across. I sighed hopelessly, "Yeah, it's easier to advise when I am not the affected party." After a while, I hung up just as lost as earlier.

At least I had taken the first baby step, to ask for help. I made some more calls. "No self-pity Ajay. Give yourself time to heal," said my tarot card friend. "Come over," said my counsellor friend. Seated comfortably on the cushions on the floor I told her, "It's the empty space in between my intestines that I can't deal with. I think it's because...." "Why intellectualise, let's explore the empty space," she interjected.

An hour later, I walked out of her home. I felt raw and vulnerable, yet whole. As I stepped out onto the street, I took a deep breath. Gingerly, I walked back into the world.

We welcome your comments and suggestions on this article. Mail us at editor@lifepositive.net