Personal Growth - Forgive yourself
by Dada Vasvani
Learning to forgive oneself is one of the basic steps of cultivating the spirit of forgiveness for all. After all, if you cannot forgive yourself, how will you forgive others? asks J P Vaswani

Download PDF Format
Join millions around the world!
Observe Global Forgiveness Moment on August 2 at 2 pm. Take a two-minute break to forgive and pray from wherever you are.

---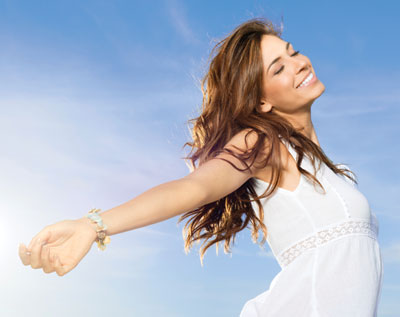 Many of us carry in our hearts, heavy loads of guilt that rob us of our peace of mind. No man is perfect. All of us have done some wrongs in the past, near or remote. We must repent and, if possible, make amends. We must pray for wisdom and strength not to repeat the wrong and then forget about it.

A husband told me that he and his wife had lived very happily for over 15 years. Suddenly, something – he knew not what – happened and the wife became aloof, sad, and depressed. At times, he would find her sitting in a silent corner, shedding tears. This, he said, had spoilt the atmosphere of the house. He had talked to his wife, but there was no response.

I met the wife privately and understood that she carried a guilt feeling in her mind. I told her that God is the great forgiver. He forgives – we must learn to accept his forgiveness and feel that we are forgiven. We must forgive ourselves!

She was a devotee of Sri Krishna. I said to her, "When you find that you are alone in the house, go and sit at the lotus feet of Lord Krishna and actually describe to Him all that had happened. It will not do merely to tell Him, 'Lord, You are the all-knowing One and already know whatever happened.' Actually recount, in detail, the things which you feel you should not have done, then ask for forgiveness – and then, what is very important, forget all about it."

"Will Sri Krishna forgive all that I have done?" she asked. I said to her, "Krishna forgives sins, and by His power, sins are taken away and we can be free!"

That is the promise of Sri Krishna. Does He not say in the Bhagavad Gita,
| | | |
| --- | --- | --- |
| | | |
| | Many of us fi nd it easy to forgive others but fi nd it impossible to forgive ourselves | |
| | | |
"Come unto me for single refuge, and I shall liberate you from all bondage to sin and suffering. Of this have no doubt!"
She did as she was told. After some days, the couple met me again, and I was delighted to find a radiant smile on the face of the wife. She said to me, "It is gone! It is gone!" Many of us find it easy to forgive others but find it impossible to forgive ourselves. The Roman philosopher, Cato, admits this when he says, "I can pardon everybody's mistakes except my own."
Yet learning to forgive oneself is one of the basic steps of cultivating the spirit of forgiveness for all. After all, if you cannot forgive yourself, how will you forgive others?
Accept yourself as you are
Forgiving oneself is essential for self-acceptance. This does not mean that we give up our moral or ethical standards and justify all our actions, both right and wrong. It only means that we learn to accept ourselves as we are, with our many shortcomings and a few merits. For some reason people persist in being harsh and unforgiving with themselves. They become inflexible and judgmental. I know a man who carried a lifelong sense of guilt because he could not become a doctor – something that his parents wanted him to do. Many mothers refuse to forgive themselves when their children do not turn out right. Wives blame themselves when marriages break down. It is strange, but our acceptance of ourselves seems to depend on others' acceptance of us!
Self-criticism is healthy up to a point. But when it makes us ruthless, merciless jailors of our own conscience, it is time to let go of the guilt feelings and make a fresh attempt at self-knowledge, self-acceptance, and cultivation of self-worth.
There is no end to the list of reasons for which people refuse to forgive themselves. These may originate from a person's culture, race, religion, gender, or class. Our guilt may be due to personal standards that we have set for ourselves. Or, they may be due to ethical reasons for having done something that is wrong. In either case, self-forgiveness is essential.
Moving on
Self-forgiveness does not imply condoning wrong behaviour. Nor does it mean that you do not feel repentance for your past actions. Accepting this repentance is part of the healing process. But you must not let the remorse persist, as a permanent burden on your life. It is essential to overcome remorse, come to terms with your past, and move on to face the future. The moment an individual accepts and forgives himself, is the moment of renewal, a new beginning.
See more articles on Personal Growth :
http://www.lifepositive.com/Articles/PersonalGrowth