Personal Growth - Formula for personal transformation
by Chitra Jha
Awareness, acknowledgement, and acceptance of your self, followed by celebrating it is the way to personal transformation

Download PDF Format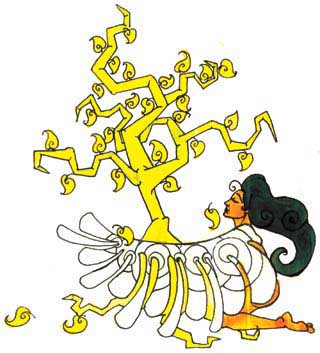 I have been on the path for the past 10 years or so. If I say that I have metamorphosed during this period that would be an understatement! Yes, I have changed and am still changing; it is nothing short of transformation. Ever since I stepped on the path, I have been led to many books, people, workshops, and inner knowing. I have worked on all these and formed a kind of synthesis of this learning. It is not new in essence, but every seeker has his/her own way of internalising the truth. I have mine.

Awareness

Awareness remains the solid foundation of this transformation. We need to be aware of all that is in our experience Ė be it an illness, a discordant relationship, a pain, confusion, negative trait, overweight, eating disorder, personality disorder, or whatever. This is not a difficult thing to do. We all are aware of our conscious self. We are aware of our conscious shortcomings. We are aware of our challenges. Of course we are! But we are not aware of our subconscious self. We are not aware of our inner child. We are not aware that we are not aware! How do we become aware now? We need to look at everyone and everything in our experience as our mirror.

What is it that you donít like about your spouse? Note it down. Now become aware that she/he is reflecting your sub-personality to you. Yes, that ugly part that you donít like is the part of you that you have been denying in yourself! Initially, you will deny/resist this information too. But look deep, search within, you will find the truth.

What is your relationship with your children? What is it that bothers you about this relationship? Remember, your children reflect your inner child. Look at the way you treat your children, it reflects the way you treat your inner child. If you think your children neglect you, see how you are neglecting your inner child. Just become aware of all these aspects of you.

How do you relate to your parents? If you think your mother doesnít love you, perhaps you donít love yourself. If you are on shaky grounds with your father, it means you are not comfortable with your own power and authority. If you donít get along with your siblings, it means that your inner support system is shaky. Everyone around you, including your friends, colleagues, and acquaintances are reflecting you back to you. Notice if you like something about someone; that is your reflection. Now if you donít like something in someone that is your reflection too. Just become aware of these reflections. Everyone is mirroring you. Become aware of you.

Acknowledge

Once the awareness has dawned, the next step is to acknowledge the self. Do not try to justify your being. Acknowledge all aspects of yourself: good, bad and ugly. This is you in your entirety. How come you are what you are? Simple. You chose to be. Yes, you chose to be all of it. You chose all parts of you. You did that when you had the larger picture in view; when you were privy to the Master Plan. Acknowledge this truth.

Accept

Once you have acknowledged all of you, you have come a long way. All parts of you are rejoicing in this acknowledgement. Donít you feel good when others acknowledge you? Your parts are feeling the same. Now go a step further and accept all these parts without any judgment, criticism, or explanation. Just accept all of you. You chose to be all of this for a good reason. Whether you know that reason consciously or not, trust that this choice was made in good faith. Accept yourself in totality. This is a very empowering step.

Celebrate

This is my favourite step. No matter how down I may be feeling in any acceptance, the moment I say, I celebrate this part of me, I canít help but smile/laugh. Yes, unless we can celebrate our set-ups, our various roles, our acceptance is not complete. For years I have looked into my eyes in the mirror (on Louise Hayís advice) and repeated, ďI love and accept myself exactly the way I amĒ but it was merely an intellectual exercise compared to what I feel when I celebrate all parts of me in full awareness, acknowledgement and acceptance. It is not to say that I didnít benefit from Louiseís advice. Of course I did. If I hadnít repeated that affirmation hundreds of times a day, I wouldnít have been writing this piece today. It was an important milestone on my journey, but celebration takes you miles ahead of it.

Why must we celebrate? Well, isnít it great that all aspects of your multi-dimensional selves are making themselves known to you so that you can assimilate them? Isnít it cause enough for celebrating and doing a jig? I think it is.

Transmute to love

This is something that I have discovered recently. (To be precise, 9/9/9 brought this understanding.) Earlier, I used to release all the so-called negative aspects of me. I used to celebrate the fact that all my negativity is coming up for release/cleansing/clearing/letting go. Now I am a bit wiser. I have realised that I need not release this negativity into the ether; in fact I must not do that. It only adds up to the negativity already present there (thanks to us humans). Since I claim my magnificence and my mastery, I must acknowledge that I am an alchemist too. I have this tool to transmute anything into love (the ultimate energy). My philosopherís stone is my intention. So now I intend and turn all that comes up into love. Oh, how I love these magical moments!!

Assimilate

Once I have transmuted everything into love, all that is left for me to do is assimilate it into my being. Ah, what a pleasure that is! In every moment I assimilate more and more love into my being. Now I really celebrate the mirroring of all aspects of me. The more that I am aware of, the more I can acknowledge, accept, celebrate, transmute, and assimilate. What an incentive to increase my awareness! I am continuously on the look-out for more aspects of me. Isnít this what is known as connection 24/7? Something that seemed so difficult to do until the other day has become an integral part of my being!

I feel so full of love that I overflow. Loving others (there is no other, all are my mirrors) comes naturally now (it is no more an exercise). Similarly, I donít need to do the mirror work recommended by Louise (and by me to many others) any more, I have live mirrors everywhere. Every time I look into anotherís eyes, I automatically say, ďI love and accept myself exactly as I am.Ē And that is my current truth.