Personal Growth - Go with the flow
by Pulkit Sharma
When it comes to personal growth, it is best to work at your pace rather than being pressurised to step it up, says Pulkit Sharma

Download PDF Format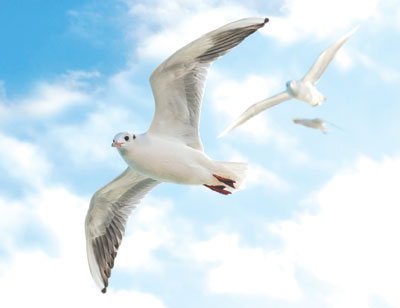 Sanjeevni (name changed) came with a request for interpreting a dream she had been seeing repeatedly for the last few months with minor variations. In the dream, she was seated on a beautiful white bird gliding swiftly in the blue sky. She was happy but all of a sudden, several colourful birds started following her. They were fast and going in different directions, inviting her to come along. She felt compelled to fly faster and held the bird tightly by the neck. The bird felt suffocated and scared and moved fiercely. Eventually it turned old and black. Sanjeevni felt muddled in her head but glad that she was about to reach somewhere when all of a sudden the bird died and she had an endless fall. She felt that she had entered a black hole from which there was no escape.

After going into the details of Sanjeevni's life history, psychology, and various associations to the dream, we were able to understand that the white bird represented a deeper part of Sanjeevni, which was keen to evolve, and had worked hard. She was sexually abused as a child and consequently had to grapple with intense pain, rage, shame, and self-doubt. Rather than succumbing to depression, she chose to fight and turned into a confident and sensitive person.
| | | |
| --- | --- | --- |
| | | |
| | The present age idealises speed; everything is supposed to be quick whether it is shedding pounds in the gym or learning to meditate | |
| | | |
Having made a mark in her field, she continued to develop and evolve. However, she constantly felt scared and stressed out. She thought she was being lazy, not doing enough and needed to accellerate. Various attempts to accellerate made her go haywire. As a result, she developed a resistance towards her desire to evolve and gave up. Consequently, she felt meaningless and empty. The reason was that several well-intentioned and wise people gave her inputs to help in the journey towards self-realisation, and she felt pressurised to do everything quickly. Her deeper part of the self – the beautiful white bird – was keen to grow and had been following its path but by pushing it hard, she was disconnected from it and crashed down.
Speed is not everything
Most of us have had experiences very similar to what Sanjeevni was going through. Every day we are bombarded with several messages to change for the better – a friend telling us to be less emotional, boss nudging us to work harder, spouse requesting us to be caring, an acquaintance advising us to be careful, gym coach pushing us to be regular, the spiritual master telling us to be more rigorous, and so on. The present age idealises speed; everything is supposed to be quick whether it is shedding pounds in the gym or learning to meditate. Everyone is chasing one target after another. We constantly feel that there are miles to go on the road towards self-growth and personality development, and push ourselves harder and harder. There is little room for leisure, failures, back and forth movement and rest. While it accellerates our growth in the short run, over a longer period, it disconnects us from our pace and spoils our evolution.
A careful look and a deeper understanding of Mother Nature tell us that speed is artificial, and flow is natural. Wind, water, birds and planets – everything which is not manmade – follows its own trajectory at its pace. The water at times flows rapidly, on other occasions smoothly, and there are times when it also stands still. However, it reaches where it is destined. It absorbs and takes along several things that come on its way, but it goes at a pace which is comfortable. Our creative and growth-oriented parts are similar to water – they will benefit from inputs and absorb them whether it is education, experience, or wisdom, but they need to move at their own pace.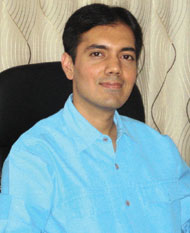 Pulkit Sharma is a clinical
psychologist and psychoanalytical
therapist at Vimhans Hospital, Delhi

Nature never had a fast-forward button; it minds its pace. This is something that all of us ignore. Everyone who comes to me for psychological treatment or self-growth has benefitted from coming to terms with this fact. They feel a relief that they have ample time to grow and transform. Rather than running after self-imposed targets and external expectations, they start relishing their journey. A client who had been craving for true love and found it after 16 years, shared, "I now understand that certain processes and events take their own time. We can strive for and work towards betterment but should not be obsessed with it. The moment we get obsessed with it we start losing it, and worse we lose the creative part of our self which guides us towards growth."
Following our own pace can help us grow better, because when we follow our pace we love, respect, and connect to our own self. Loving and respecting our own self is the first step to enlightenment. If we are harsh and aggressive towards life and the cosmos within, there is no way we can connect to the outer space. So, let us all come together and join hands in this journey towards self-growth, but let us give each other freedom to travel at our pace. Your pace is OK and my pace is OK.
See more articles on Personal Growth :
http://www.lifepositive.com/Articles/PersonalGrowth