Personal Growth - Grace at the workplace
by Nipun A Jacob
Learn to handle problems and difficult people at the workplace firmly but without negativity, says Nipun Augustin Jacob

Download PDF Format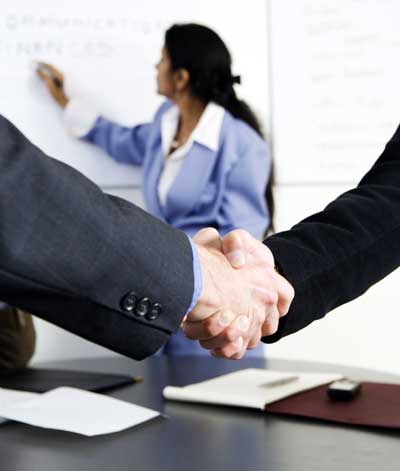 My first job was at a call centre in Delhi. I was 21 years old, a fresh graduate, seeking opportunities in the corporate world. I was from a small town, with a modest economic background. I had to manage night shifts, and colleagues who constantly made fun of my background and communication skills. It was hard to cope with an altogether alien setting, verbal put-downs, and living alone in a metropolitan city. This took a heavy toll on my performance. My scores at the workplace kept dipping.

My boss, a lady in her late 30s, was upset with my performance, and handed me several warning letters. I was heart-broken. My self-confidence was shattered. I was constantly searching for a shoulder to cry on. One day, a female colleague, seeing my plight, took me aside and told me something I will never forget. She said, "Show that hidden potential that you carry within yourself." Her strong words miraculously brought a shift in my thinking pattern, my confidence, and my faith in myself. Not only did my productivity get better, but I also found a friend in her. I wondered how two individuals at the same place could be so diverse in their response. One understood my tribulations and struggle, and the other ignored it. From then on, my friendship with my supporter steadily grew stronger. The everlasting impression my friend imprinted on my heart still lingers on.

"That some achieve great success, is proof to all that others can achieve it as well." Abraham Lincoln's words resonated within me. Soon I tasted success at work. It was worthwhile as it changed the course of my life. I saw a drastic shift in the attitude of people who had earlier put me down in some way or the other. To my amazement, they started respecting me, and I finally began enjoying my work.

In the course of work, at some point of time, all of us deal with a difficult boss, politics, sexual harassment, and stiff competition. Colleagues can be mean, uncooperative, and prone to politicking. In order to prevent job stress, it is crucial to deal with these people effectively. Krishna Sinha Chowdhary, a journalist with a leading newspaper in Delhi, says, "We can't expect our workplace to be heaven, but none of us would want it to be hell either. But, we can make it a better place by doing our bit."

The best way to deal with such people is to first deal with your own hatred for them, understand their perspective, and develop empathy for them. Our dislike for them prevents us from knowing and relating to them at a deeper level. It may seem unlikely, but the fact is that people indulge in mean tactics when they feel insecure and insignificant. Deep down, such people crave for genuine affection, but wear a mask of aggression and manipulation. If one persists in getting to know them, their aggression will subside.

Pulkit Sharma, clinical psychologist at Vimhans hospital in Delhi, says, "Whenever anyone works with a difficult boss, they end up responding either in a phobic or counter phobic manner. People who adopt a phobic pattern feel highly intimidated and passive, giving the boss the stature of a dictator. In contrast, individuals following a counter phobic manner are likely to be argumentative and aggressive. While the first pattern ruins your peace of mind, the second one spoils your relationship.
| | | |
| --- | --- | --- |
|   | |   |
| | The best way to deal with a diffi cult boss is to develop your self-confi dence and communicate your feelings in an assertive yet polite manner. | |
|   | |   |
Both these patterns lead to a breakdown of healthy communication. The best way to deal with a difficult boss is to develop your self-confidence and communicate your feelings in an assertive yet polite manner. Once your boss understands the reason behind your perspective, and is convinced that you will stick to your stand, they are likely to be more accommodating."
Politics at the workplace is common. "Never play politics and as far as possible, never bow down to those who play it either. Hold your peace, but do not allow anyone to put you down. Get everything down in writing as far as possible, and when someone accuses you of something, ask them for the evidence," says an editor of a lifestyle magazine. She also outlines the mantra of achieving success at work, "Co-operate before expecting co-operation. Create an atmosphere of love and care within the office, so that everyone feels secure and happy."
Sonali D'silva, author of Corporate Nirvana, maintains that politics and power are not necessarily bad things – they are a part of the organisational structure. "What helps in navigating through tough situations is keeping a track of your own behaviour and sense of integrity. Gossip, blaming, and arguing, are three main causes of workplace conflicts. Often, we are part of the problem we are facing. Taking things personally magnifies our hurt and discomfort at work. Being objective about difficult people or difficult circumstances, almost always shows you a way to deal with the situation positively," says Sonali.
One of the key issues that crop up at work is sexual harassment. Should we bow down, and compromise with our integrity and morals in the quest for success? The great thinker and scientist, Albert Einstein, answers, "Try not to become a man of success, but rather try to become a man of value."
Dr Sunita Sengupta, professor of management studies in Delhi University points out, "When a newcomer joins an organisation, he or she wants to shine, and achieve name and fame. If you are a woman of integrity, you know where to draw the line. Just reach into your own intuition, to explore what is your priority in life. It will encourage you not to yield to the demands of the boss. Is it success in life that you desire, or doing the right thing? Explore the higher meaning in life," she advises.
Pulkit Sharma adds, "Let us understand the psyche of the perpetrators of sexual harassment. They derive a thrill out of control and domination, and find it hard to tolerate a blow to their self-esteem. Stop being helpless and passive, and communicate clearly that you understand their intentions, but are not willing to co-operate. Once they realise that you are clear and strong, their sense of thrill and excitement will drop. At the same time, be firm and polite. Do not lash back aggressively, as this may injure their self-esteem, and provoke them to indulge in severe forms of aggression,"
Dr Sanjiv Ranjan, a well-known clinical hypnotherapist and theta-healing practitioner, says that one of the methods you can use to resolve conflicts, or to ward off negativity at the workplace, is to focus on your breathing. Begin by counting your breath. When you do this, you automatically shift to the present moment, as breathing not only connects us to the life force, but also makes us live in the present moment. Deep focussed breathing stimulates the fore brain, which is the cognitive centre for higher thinking, as opposed to a flight reaction based on instinct. When you are in the present moment, then you respond, and not react.
He says, "It is important to understand the power of your beliefs. If you believe that you are a victim, you draw oppression into your life, because the inherent nature of the universe is to create coherence between your beliefs, and your experience. When you replace your belief of being a victim with more powerful paradigms like, 'I am a powerful person, and I choose my own experiences. I am responsible for my life, and I accept the present moment completely, without any judgment,' slowly the scene around you begins to change. People start behaving in a very cordial manner. Harmony and peace surrounds you."
When you spend more than eight hours in an environment, you owe it to yourself to make it as happy, harmonious and energising as you possibly can.
See more articles on Personal Growth :
http://www.lifepositive.com/Articles/PersonalGrowth
Reader's Comments
Subject:
Reminds me of my own experience
- 6 July 2012
its lyk a flashback...i worked a ca article in a ca firm for 3.5 yrs...always feeling depressed abt nt gttng the jobs i deserve...its pathetic to work in sucg surroundings...however i did get professional help. I was goin thru ocd and depression...and SOBs kind of ppl in office made the work
More...
by:
Mayank Sharma