Personal Growth - Growing up
by Nipun A Jacob
There is more to adulthood than turning 18, casting your vote, or watching an adult movie, says Nipun Augustin Jacob, on the occasion of International Youth Day

Download PDF Format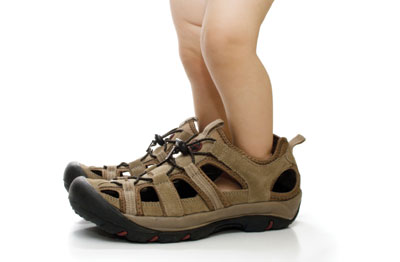 Life is a beautiful journey, which can be divided into three stages – childhood, adolescence, and adulthood. There is no doubt that childhood is the most blissful of the three, but unfortunately, one cannot be as lucky as J.M.Barrie's fictional character, Peter Pan, and lead a life of never-ending childhood. One has to grow up and become a responsible adult capable of taking on all the challenges and vicissitudes of life. But what is it that makes us an adult? What does a person go through before being called an adult?

My journey of understanding adulthood began when I left home after graduation, in search of a job. I committed many mistakes, and I repeated them. I reflected upon my life, and realised that I was now a grown-up person, an adult. For me, successful adulthood would mean being able to stand on your own feet. It also means discovering yourself and finding out what you stand for. The two key parameters were developing an individual value system and learning to appreciate relationships.

On my journey of self-discovery, I realised that the qualities I looked for in others, such as confidence, smartness, self -reliance, and social grace, were actually lying latent within me. I began understanding my nature, my survival strategies and my weaknesses and strengths. Among the adult skills I cultivated was the capacity to cook. Since childhood, my mother has always encouraged me to do household chores. I thank her for awakening my interest in cooking, so that away from home, I could cook for myself, a major step towards becoming self-reliant.

However, while researching I found that others had other definitions for adulthood and that not everyone crests that state at age 18. Most achieve adulthood later and a lucky few seem to be born with an adult head on their shoulders. On a recent visit to my sister's house,
| | | |
| --- | --- | --- |
|   | |   |
| | I realised that the qualities I looked for in others, such as confidence, smartness, and social grace, were lying latent within me | |
|   | |   |
I had an interesting interaction with my 14-year-old niece. She told me how important it was to discriminate between what is good and bad, and between right and wrong. She also said that she was aware that respecting one's parents was above all values and that she was also convinced of the importance of chastity. Her maturity and understanding, at such a young age, took me by surprise.
Entering adulthood
How do people enter adulthood? Sometimes it is a gradual movement, a byproduct of taking on responsibility and facing challenges courageously. For some, the movement is sudden, spurred by the death of a parent or other such calamity. A teenage girl in my locality, who lost her father to alcohol, consoled her mother most maturely by pointing out to her that death was a part of life. "By grieving continuously, we would be pulling him back to earth," she told her mother and advised her to let his soul rest in peace.
Punya Srivastava, a Delhi-based freelance writer, became mature in the course of the family's financial instability. She says, "I was around 10 years old when my father lost his job, and the years that followed were beset with financial problems. Although my mother's job helped largely, it was still a very difficult time for all of us, but these experiences brought maturity into my thinking."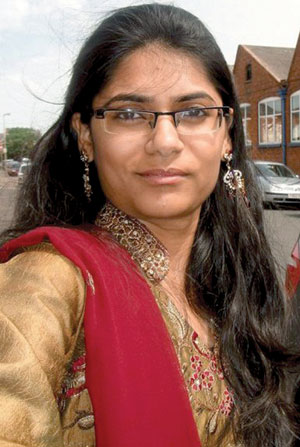 Financial insecurity at 10, matured Punya much before her time.
Krishna Sinha Chowdhary, a journalist in a leading newspaper in Delhi, who recently lost her father, shares the impact it has had on her. "I was very childish when he was alive. His death jolted me completely. Many responsibilities were thrust on me accompanied by advice from all and sundry to 'grow up'. It was a shock. I became responsible for the family's financial welfare and that helped me mature," she says. Another friend remarks that an adult sees life in the larger perspective. "You realise what is important and what is not, and you learn to resolve conflicts at the earliest. You refrain from fighting on petty issues, and make peace with oneself and the world," he says.
According to Dr Pulkit Sharma, clnical psychologist at VIMHANS hospital in Delhi, self-identity is an important parameter of becoming an adult. The process of growing from adolescence to adulthood involves development of self-identity. He says, "Self-identity is a relatively stable, realistic, and comprehensive view of one's self. As children, we are exposed to various values and ideals held by our parents and society, and we adopt them. Sometimes, children renounce their own potential, in order to ally with the family mindset, especially in a context where their potential is not acknowledged. During adolescence, we start rethinking about the values and ideals, and in the process discover parts of our self, which were suppressed. Several teenagers are unable to handle the process, and turn hostile or sad. It is critical that we strike a balance between our existing value system, and the suppressed parts of our self. We can form a strong sense of identity by integrating various parts of our self. It is important to pay attention to whatever you find unique about yourself, and groom yourself. It gives you self-confidence and motivation to try to become adept at the various skills required in adulthood. Rather than trying to work on skills individually, it is crucial to work at the core of the self."
Self-esteem
Anil Bhatnagar, a trainer and workshop facilitator, adds another variant to the crucial process of growing up. He says, "Self-awareness and self-esteem are the two most important aspects of attaining the status of adulthood. Being an adult does not mean simply the right to vote or watch an adult film. I feel one should listen to everyone, but also develop the capacity to take decisions independently. One should observe oneself. One should also be capable of owning responsibility for one's feelings and actions, and not blame others for one's mistakes."
A media professional who prefers to remain anonymous, shares her personal experience of discovering self-esteem and maturity. "On reaching a marriageable age, my father went all out to get me married off, not because he had my happiness in mind but because it was his duty. However, I put my foot down, and refused to be forced into an unsuitable match. This journey of sticking to my decision, and eventually convincing my parents to go along with me, helped me move from adolescence to adulthood."

Mehroz worries about finding a strong career footing in life
My mother, the youngest among her five siblings, did not get married until 35. She thought looking after her ailing father was more important than her marriage. Her other siblings were well-settled, and lived in different cities. She decided not to leave her father but constantly prayed for the right partner who would be a good husband, and also share her responsibility of looking after her aged father. She says, "I realised I was an adult, when I took the decision to stay with my father and look after him. In retrospect I feel fortunate to have helped my father in his time of need."
For most, the transition from youth to adulthood is stressful, for it brings to the surface our fears about our capacity to cope. Mehroz Ali, a young man from a lower middle class background, worries how to complete his education, how to put together enough resources for higher education, and how to launch himself into a career. While such fears and anxieties are natural, we discover our maturity by sourcing our inner strength, courage and confidence.
Getting there
Dr Sandeep Bhasin of Carewell clinic in Delhi says that the qualities required to be a successful adult, are emotional intelligence, and clarity of vision to face the difficulties of life.
K.B. Trehan, author of Don't Forget your Floaters, feels that the mark of a successful adult is the capacity to be grateful for what is, rather than whining for what is not. Ashok Vardhan Mishra, a mountaineer, considers adulthood to be the capacity to pursue one's dreams. He says, "I was always interested in travelling and adventure. However, the amount required for the Everest expedition was unaffordable, and there was no financial support available. It became a distant dream, but somehow I managed to get a job in an adventure training company. With passion comes commitment and I am committed to realising my dreams."
For women, particularly, adulthood comes with marriage. Radhika Lal, a young housewife from Jaipur, shares her journey to adulthood. She says, "I had the reputation of being a quarrelsome person, unable to get along with people. Such a temperament led to my living with my parents for many years. I was married at 30, to a man who was highly fastidious. But marriage was not something I could walk out of. In order to become compatible I changed from a querulous, egoistic woman, to a strong person capable of taking decisions, and shouldering responsibilities with aplomb."
She adds, "I loved him, and took responsibility for our relationship. I chose to respond instead of reacting, which I used to do earlier. My faith in the sanctity of marriage introduced patience, forgiveness, and tolerance of things I did not approve of. Today, my life is rich with people who love me, support me, and are willing to go to any lengths to make me happy. Whenever I am able to handle a difficult situation with grace, poise, and maturity, without spoiling the relationship, I feel that indeed I have come a long way!"
However adulthood is won and whatever age it is won, it is a precious attribute for it signals our capacity to win at this game of life.
See more articles on Personal Growth :
http://www.lifepositive.com/Articles/PersonalGrowth