Personal Growth - Meet The Masters
Seven life-changing workshops. To help you know yourself better, uncover your potential, heal your wounds and dance with Spirit. Sign up now for the LP Expo 2011.

Download PDF Format
Delve Into Your Past With Past-Life Guru
Newton Kondaveti

Dr Newton Kondaveti is arguably the most popular past-life regression therapist in India today. His gentle compassionate presence and considerable spiritual prowess enables a majority of his subjects to collapse the walls between past lives and the present and
access hidden information and experiences. The results have often been a dramatic healing of illnesses, attainment of knowledge and insights and even spiritual awakening.

Says Purvi Beri, a marketing professional in Dubai, "There was a common pattern of a lonely death in almost all my previous lives due to my own treachery and stupidity and I could see that I was headed in the same direction in this life also, had I not seen and learnt the lesson at the higher planes."

She adds gratefully, "I cannot express the feeling of calm and completeness I experienced in the death of THIS life....yes, this life that is not over yet, but I saw how I have the capacity from that very moment onwards to work towards this beautiful bright end to reconnect with the Source in a truly magnificent way...".

Dr Newton is a medical doctor who has specialised in past-life regression therapy and holistic therapy. He has assisted thousands of people in discovering their past lives and attaining self-mastery and has conducted more than 10,000 past life regressions and progressions (in both group and individual sessions). Unlock the mysteries of the past to help you master your present.

Empower Your Mind With
Dr Vijaylakshmi Panthaiyan

The unique thing about Dr Panthaiyan's workshop is that it is one of a kind. You are not likely to come across another such workshop because it highlights a technique founded by her: Alpha Meditation.
What is more, Alpha Meditation has helped thousands of people access peace of mind and happiness, career fulfillment, creative expression, loving relationships, and vibrant health. The core of Alpha Meditation is its capacity to communicate with the subconscious, and thereby manifest desires and goals in life. "Anything projected at the alpha level manifests in real life," she says.

Dr Vasanthakumari from Chennai is one such satisfied user: "Though I am a corporate trainer and psychologist, I found a lot of holistic learning in Dr Vijayalakshmi's workshop. And truly, I have become much more balanced after practising all that she taught me," she says.

Dr Vijayalakshmi designed the Alpha Mind Power workshops after painstaking research and through her own experience of numerous systems of healing such as Transcendental Meditation, Silva Mind Control, Vipassana and Melchizedek method of healing, to name just a few.

Visualisation and multi sensory imaging is central to Alpha Meditation. For optimum realisation, goals must be programmed based on the BED principle: Belief, Expectancy and Desire. First, a person must desire the goal. Second, believe the desired goal will happen. Third, expect it to happen in the here and now. The use of all the five sense organs (or as many as possible) to project simulated events on the mental screen, is a precursor to its real life materialisation. Waste no further time in creating your dream life.

Heal Yourself With
Ketan Shah

Acupressure is a well-known practice and teachers of the technique are easily found. So what is so special about Ketan Shah? In one word, it is passion. Mr Shah is passionate about acupressure.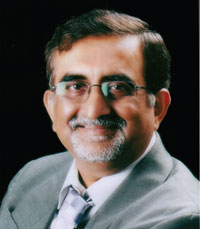 A messiah of acupressure, he sees nothing as beyond it whether it be Parkinsons, diabetes, or cancer; and in his hands the technique truly yields results. Through what seems like sleight of hand, his hand unerringly finds the right spot to press and even though his firm application may cause you to wince, the relief that follows is considerable. He passes on both passion and knowledge to his students, which is why he has invariably been named the most popular facilitator at any LP Expo he has participated in. Participants rave about the experience. "Wow, my headache has become so much better", "I was able to actually help a co-passenger walk better", are some of their milder comments.

In just one day, one learns how to become fit without drugs or external help and to help others do the same. "My wife is actually much better after just pressing some points," said Ashok Kumar, a family friend, whose wife Rekha has had Parkinson's at a young age.

Ketan Shah's abiding faith in acupressure stems from a personal experience. A routine appendicitis surgery went wrong. A series of operations and treatments later, his condition further deteriorated. Gangrene developed and he was told to accept that regular operations to keep his gangrene under check would be part of his life. Driven to desperation, he tried various therapies with little results. At this juncture, a friend referred him to Dr Bhojraj, a practitioner of acupressure. After one month of diligently following his instructions with the help of his wife, he was completely cured.

Indeed, Mr Shah's ultimate aim is to empower people and free them of all dependencies, including a dependency on him.

Learn the secrets of health management from an expert and enjoy a lifetime of ease.

Know Yourself With
Vijay And Nilima Bhat

Having participated in the Enneagram workshop run by Vijay and Nilima Bhat last year in Mumbai, I can testify that it is an enriching experience. It helps you understand yourself and others at greater depth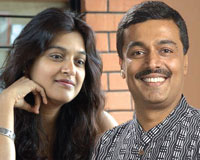 and thereby create more harmonious and intimate relationships.

Smita (name changed), a participant in the workshop I had attended mentioned that when her husband began switching off the fan and AC because of Earth Day with little consideration for her preferences, it might earlier have caused friction. Post Enneagram she saw it as characteristic of his Type One personality and shrugged it off. Enneagram is a personality type indicator which throws light into our behavior patterns. The nine types of personalities are Reformer, Mentor, Achiever, The Designer, Investigator, Troubleshooter, Enthusiast, Challenger, Peacemaker.

There is usually one primary type, with secondary traits from other types. Through studying the descriptions we learn why we and others act the way we do; it also helps us balance our weaknesses and strengths. This is particularly helpful at the workplace or within the family. Parents and teachers can use this knowledge to better understand their wards, and thereby assist them to go beyond their self-defeating behaviours. "When we understand ourselves and make our core strength stronger, we can move ahead and work on the weaknesses," says Vijay Bhat.

Connect To Your Body With
Mandira Srivastav

Spiritual belly dancing restores a woman's connection with her essential femininity, integrates her body, mind and spirit, and heals her of emotional and physical malaise.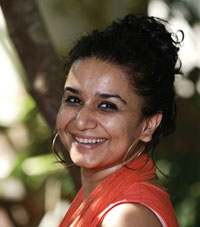 As opposed to European step dance, belly dance is a muscle dance. Uniquely designed for the female body, it lays emphasis on abdominal muscles, hips and chest moves. Belly dance involves natural body movements and does not require acrobatic feats like leaping or hyperextension of the joints.

It celebrates the body as the temple of the soul. As the dancer moves to the music, improvising and expressing inner emotions, the mind quietens, making way for inspiration to flow from the higher self.

When creativity blossoms and proliferates, healing of the body and mind happens almost unconsciously. Mandira explains: "During the session, emphasis is laid on the experience of dancing, not on the presentation. So my first instruction to all my clients is to close their eyes, be aware of their breathing, and let the music penetrate their bodies and their being. The mind then gets centred and elevates to a heightened level of awareness; the body aligns the energies within (at an optimum level), and the soul experiences supreme oneness. It's not about being better, lesser or equal to men, it's simply about being a complete woman. Till a woman learns to love herself, and take care of herself, she cannot do justice to any other role she wishes to fulfill. So, belly dancing is in essence a practice for women by women in women's sacred space." Now which woman can resist that?

Reprogamme Your Life With
Sumant Kaul

The theta state is significant because it bridges the gap between the conscious and unconscious mind. Theta waves function at the level of the subconscious, the layer which holds memories, beliefs, behaviors and sensations.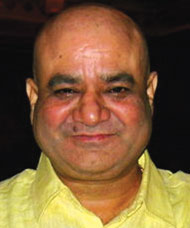 So, the theta state is one of inspiration and heightened creativity. Theta healing works on the premise that we all carry around programmed behavior in our genes and DNA. This translates into our beliefs about ourselves and our environment and creates our reality on a daily level. In the theta state, it is possible to reprogramme the recipient's belief systems at the deepest level.

There are four main brain wave frequencies: beta, alpha, theta and delta. Beta waves (13+ Hz) travel the fastest, and represent a state of activity and awareness. Alpha waves (7-12 Hz) are a bit slower and our brains are frequently in this state during meditation and relaxation. Theta waves (4-7 Hz) represent a very deep state of relaxation, for example, a hypnotic trance. Delta waves (below 4 Hz) are the slowest and operate while we are in deep sleep.

In the workshop, participants shall learn visualisation and witness healing. Developed with daily practice, the body and mind has the power to create situations that you had only dreamt of.

Join in and experience the magical effect of being in theta state.

Get Happy With
Nithya Shanti

Everything we do in the world from the smallest gesture to the biggest achievement is to become happy. But happiness eludes us and the search continues. In his 'joyshop' Nithya Shanti throws light on this central pursuit and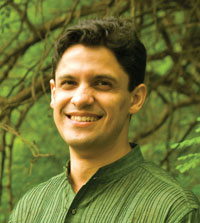 guides us through heartwarming stories, activities and authentic sharing to get in touch with the source of our real happiness. That he succeeds is evident in the innumerable followers he has on facebook and the testimonials he receives from those who have attended his workshops. Writes one Bhupendra, who attended his workshop in Delhi, "I learned the meaning of real peace, happiness and inner joy. My life has changed and I have gone from happy to happiest."

Nithya Shanti is a spiritual teacher, inspirational speaker, writer, happiness coach, healer, educator and modern-day sage. He is committed to sharing transformational principles and practises for everyday happiness. He studied business management at XLRI and then worked in the field of Human Resources and Corporate Strategy. In 2001 he left his job and ordained as a forest meditation monk in Thailand. For six years he underwent rigorous monastic training, living with meditation masters in remote forests across South East Asia. At a certain stage in his practice he felt guided to shift his emphasis from secluded meditation to engaged spirituality.

In the workshop, practical tools for conscious living will be shared in an interactive, experiential and fun way, offering a delightful synthesis of timeless and contemporary teachings.

See more articles on Personal Growth : http://www.lifepositive.com/Articles/PersonalGrowth