Personal Growth - Not just skin deep
by Satish Purohit
A touch, a handshake, a hug powered with the throb of our hearts heals our bodies, stills our mind, and satisfies deep yearning in our souls, says Satish Purohit

Download PDF Format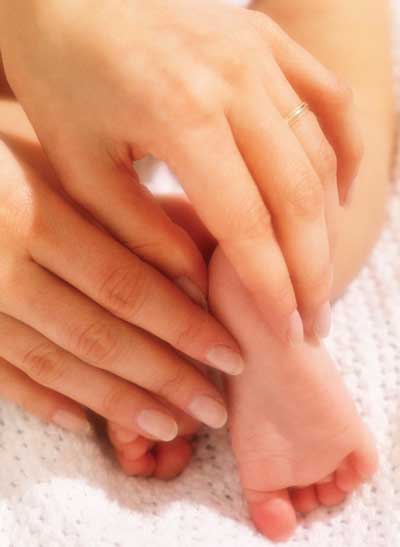 Two factors made me write this piece. One, a therapist friend explained to me that the promiscuity of my early years, my perennial friendlessness, my mood swings and the deep sense of guilt during my teenage years had to do with the fact that I was a sexually abused child. She explained that such children who have at some point derived pleasure from a forbidden sexual encounter tend to associate touch overwhelmingly with sex. She said I should share my story so my pain can turn into light for others who believe they are alone in their pain.

Two, TT Rangarajan, the spiritual teacher, made a startling point during a talk he delivered at the Life Positive Expo in New Delhi last year. He said kids who are deprived of touch by their parents, are not hugged, held or kissed enough, go into touch starvation mode and tend to turn promiscuous later in their lives to compensate for touch starvation. Often, they do not know that it is merely touch and not sex that they seek.

Both insights spoke to me. I realised that I became aware of my sexual self before I could form my moral compass. Two, I had been separated from my mother when I was three and was thus deprived of her all- important touch from the age of three to nine. Meanwhile, I lived in Mumbai with an assortment of 'uncles' – three of whom abused me when my father was away at work.

It did not help that neither of my parents were the hugging sort. That has thankfully changed with the birth of my children.

So, I grew up starved of touch on one hand and shying away from it on the other because of the furtive sexual encounters that my mind had grown to associate it with.

During the workshop facilitated by the friend I mentioned, I understood not only how abuse perverts the meaning of touch in the mind of the victim but also about how it sets into motion the cycle of abuse in a way where the victim could become an abuser. The only way to break the chain is to break the sinister silence surrounding the abuse. I felt I had to break my silence because I am a parent. If I did not deal with my own perversion of touch, I feared that the issue could, God forbid, cast a shadow over my children. At the workshop, I learnt that I was not alone. Others had even more horrifying stories to share. I was hugged by so many co-participants that I felt reborn. I had never been touched by so many beautiful people. Their compassion and love moved me. I continue to feel deeply grateful for the experience. I like to think that in some ways the sharing has rehabilitated some of the innocence I lost very early on in my life. The journey is not over but I do feel light about having put some of it behind me.

Womb memories

We exist – you and I and all of us – because two people touched each other. We owe our material existence as embodied beings to the act of sex – the most intimate form of touching. Our very first relationship and some say the basis for all other relationships, is the connection we have with our mothers. It is said to be rooted in our dim awareness of being enveloped comfortably by the walls of the womb. It is our time in the womb of our mothers – our very first hug – that makes the hug so special. We grow up touching those we love and being touched by them. We communicate what we feel about others and also process what others think about us from the way we touch or are touched. We shake hands, hug, kiss, and pat each others' backs.

But touch is not always positive. It may also be used to communicate or convey aggression: Kicking, punching, slapping and pushing.

A popular online journal on psychology (www.popgive.com) underlines how touch in all its forms has physiological impact on biochemical and bio-energetic systems in the human body. When two or more touch each other, brain waves increase, resulting in increased alertness. Insulin dependency among diabetics is reduced and sleep patterns turn healthier. "Many neuronal messages are transmitted to our brain through touch, which stimulates the production of hormones (emotional/chemical energy), which results in pleasurable feelings, both physical and emotional."
I love hugging. I wish I was an octopus, so I could hug ten people at a time.
Drew Barrymore, American actor
The journal also cites a set of experiments led by Matthew Hertenstein, a psychologist at DePauw University in Indiana, USA, where participants attempted to communicate certain emotions by touching a blindfolded stranger. With about 70 per cent accuracy, participants were able to communicate eight different emotions, from gratitude to disgust to love.
Dr Hertenstein said, "We used to think that touch only served to intensify communicated emotions… (now it seems to be) a much more differentiated signalling system than we had imagined."
Touch starvation
According to the International Child and Youth Care Network, a free resource group based in London, University of Miami's School of Medicine's Touch Research Institute in 1992 undertook worldwide research that established that there are two types of cultures – "high touch", such as France, Italy and Greece, and "low touch", such as New Zealand, Australia, Britain and the United States. Some of the research involved observing couples in cafes for 30 minutes and recording their touching. From the parameters, it would appear that Indians fall somewhere in between.
In Paris, the "touch rate" was 110 times over half an hour. In Miami, couples made physical contact just twice in the same time. Researchers also compared physical contact in preschool playgrounds. In Paris, children touched one another affectionately 23 per cent of the time; in Miami, they did so only 3 per cent of the time. Aggressive touching occurred 37 per cent of the time in the Miami playground, but only 1 per cent in the Paris preschool.
While the study did not do India, it is unlikely that Indians would have scored very high. There is hardly any touching among couples, especially married ones in public places. Touching also attracts disapproval in most social settings, including familial ones. While it is all changing and couples are getting more and more physically expressive, we have a long way to go. I am reminded of how scandalised women in my village had been when two newlyweds held hands surreptitiously and were seen doing so by some women working in the fields. That was about a decade ago. Things have changed a lot and in some ways they have not changed at all. "We know you are married. Do you have to stage a show in public to prove it?" my aunt asked me.
The Touch Institute's researchers went on to establish a worldwide correlation between high-touch cultures and low rates of suicide, abuse and depression. Italy had the lowest rates of suicide and ranked in the highest of high-touch cultures. "Lack of touch – touch starvation if you like – is one of the major causes of depression and suicide in this country," says Scherer, who has set up the Touch Love Health Trust to introduce people to educational and practical programmes about touch.
Massage therapy, says the Touch Research Institute, 'facilitates weight gain in preterm infants, enhances attentiveness, alleviates depressive symptoms, reduces pain, reduces stress hormones, improves immune function'. Incidentally, the Touch Research Institute in Miami, Florida, USA, happens to be the first centre in the world devoted solely to the study of touch and its application in science and medicine.
Touch in Indian culture

Satish Purohit is a writer, editor,
translator, journalist, and lifeskills
coach based in Mumbai.
Madhava Turumella, an IT professional in UK, who doubles up as a Hindu priest, says the Indian namaste (which does not involve touching another) and the handshake come from different inner spaces. Indians use both today. "To this day traditional wrestlers shake hands before the fight to assert each other's strength. Shaking hands stands for competition and assertiveness. It encourages healthy competition or what we call dharma yuddham or ethical combat. Namaste indicates a commitment to non-violence.
Even when one 'does' namaste to an opponent, one is essentially saying 'I am fighting with my own internal enemies, passion, anger, greed, covetousness and such. I am not interested in physical or mental combat with you. I bow down to you."
Madhava continues, "Lord Rama hugged Hanuman on his return from Lanka. Rama having felt extremely happy with the news of finding Sita says 'I have nothing to offer you, Hanuman, but a hug.' And that, my friends, is the power of hug."
Indrani Dey, a housewife and seeker in Gurgaon, endorses hugging. "I perceive touch as a great positive force. There is nothing more welcome than a warm hug or even a cordial shaking of the hands. A loving touch of the hands or a warm hug can win enemies over and make friends feel secure and happy."
Mindy Snyder, a seeker and blogger based in Pennsylvania, USA, says, "My mother, who passed away some years ago, would often touch my face and move my bangs away from my eyes with her tender hands. It was an act of love that I play in my mind time and again."
In I Love You, a little booklet that processed Eric Fromm's Art of Loving from a Vedantic viewpoint, Swami Chinmayananda spoke of how people go through life seeking love and it never occurs to them to give love. The situation boils down to one beggar seeking alms from the other and neither having anything to offer to the other. The solution is simple and near at hand. What better than a handshake or a warm hug that says 'You matter. I love you.' That is what Mata Amritanandamayi does. The long queues that form to get that hug and tears that follow after the hugging tell us something about how starved the world is for the touch of love.
See more articles on Personal Growth :
http://www.lifepositive.com/Articles/PersonalGrowth