Personal Growth - Parenting in the New Age
by Satish Purohit
Seers, Mystics and Teachers say the world is at the cusp of an important shift in consciousness. It is important that we raise conscious children who become partners, agents of change and winners in this new world.

Download PDF Format
Starting Young
There are organisations across the world like Sri Sri Ravi Shankar's Art of Living, Chinmaya Mission Bal Vihar (5-12 years) and Chinmaya Yuva Kendras (14-28 years), and Sadhu Vaswani Mission that
More >>
---
Spiritual Parenting
In the Hindu tradition, parents are expected to pass on five basic spiritual beliefs to their children.
Sarva Brahman:
There is one Supreme Being, all-pervasive, transcendent, creator,
More >>
---
"You are such a fool," my father told me recently, "How come my granddaughter is so smart?"

"We are improving with every generation," I told him.

Evolution!

I was a problem child. All through my school days, not a year passed when my father was not called to the school. If I was not beating someone up, I was getting beaten up or doing something outrageous like peeing on the leg of a classmate's trousers.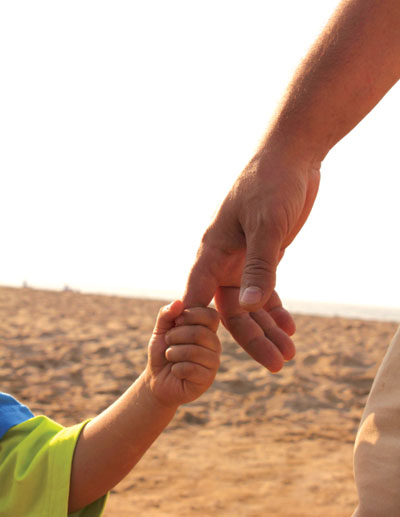 While my mother's love for me was unconditional, the only time my father spoke to me was to reprimand me for something or the other.

Dad would constantly poke fun at the way I walked. 'Don't drag those sandals. Don't you have any strength?' He would mimic the way I would curl my fingers when my hands were free. 'Do you have polio?' Every time I was handed a glass of milk, he would tell me, "Don't drop the glass." I would live in fear of dropping things and would do it very often. "It was expected of you. Great job! Now that you have done it, are you happy?" he would ask.

I was in Std XII when I told my father that I wanted to be a journalist. "It is not something that everyone can do. It calls for a lot of talent," he responded.

I believe I had to put in a lot of years undoing the damage of those summary put-downs and thoughtless remarks. I had to became a door-to-door salesman, a waiter, a bookstore assistant, a high school teacher and a drill machine worker before I came to writing and journalism at the age of 27.

It is good stuff for the autobiography I hope to write some day but it was such a pain when it was happening to me.

There were positives too.

As a family we went through a rather rough three-year phase when my father lost his job and could not land a new one. I had to skip college because there was no money for the fees. The really good thing about this time is that we stuck through the phase together. Back then, I did not realise what a great lesson I was learning in the business of raising a family.

So, of course, there are parenting mistakes that I hope to avoid. I have decided, among other things, that whatever the provocation, nothing is as precious as a child's self-esteem.

That, of course, is my story – my cross. Obviously, I ask myself what sort of father I would prove to be. My daughter Sharanya turned five last October, and my son Keshav was born on November 25. A more conscious one, I hope, than my father, who is incidentally great friends with me now. With my daughter, he won't even raise his voice.

Defining parenting

To begin with, what is the role of a parent? What are the parameters of good parenting? Are there any parameters in the first place? Henry Cloud and John Townsend, in their book, Raising Great Kids, list six goals of parenting: Survival, self-sufficiency, competence, problem-solving, morality and religion. You may want to reword some of the goals (should religion be spirituality, for instance?) but they do cover most of the ground.

"The business of both parent and teacher is to enable and to help the child to educate himself, to develop his own intellectual, moral, aesthetic and practical capacities and to grow freely as an organic being, not to be kneaded and pressured into form like an inert plastic material," said the Mother of Pondicherry.

There is, of course, the all-important question of providing the children with an education that helps parents reach these goals.

The task is to gift the children wings as well as roots. The gift of roots assumes particular importance in a world where everything is changing every moment. The movement is herding people towards homogeneity in thinking, appearance, and consumption. Does your child speak, read or write in his or her mother tongue? Do you? Does she have an understanding of the traditions and culture of your community or is TV her sole cultural guide?

Stressing on the importance of setting goals for oneself in parenting, Stephen Covey, in his book The 7 Habits of Highly Effective Families, likens parenting to driving an aeroplane. He says, "Good families – even great ones – are off track 90 per cent of the time! The key is that they have to have a sense of destination. They know what the "track" looks like. And they keep coming back to it time and time again."

Covey explains that before a plane takes off, the pilots have a flight plan. "Wind, rain, turbulence, air traffic, human error and other factors act upon that plane.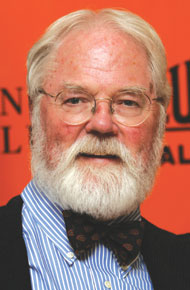 Robert Fulghum
"Don't worry that children never
listen to you, worry that they are
always watching you." They move it slightly in different directions so that most of the time that plane is not even on the prescribed flight path! Throughout the entire trip there are slight deviations from the flight plan. Weather systems or unusually heavy traffic may even cause major deviations. Barring anything too major, the plane will arrive at its destination."

The flight path, Covey says, is the ideal metaphor for family life.

The question, of course, is what is the destination?

It is, in my opinion, to give them guidance that will help them succeed in life, whether in the physical, material, intellectual, emotional, or spiritual realms.

Discipline and freedom

Perhaps one of the central dilemmas confronting parents is the issue of discipline and freedom. While earlier generations both in the East and West favoured implicit obedience and a high level of discipline, the arrival of Sigmund Freud proved to be a watershed event in parent-child relationships, at least in the West. For the first time, modern society shone a torch into the subconscious and parents learnt to their horror that many of the 'complexes' and 'psychoses' that adults later developed had their roots in repressive upbringing. In the '70s and early '80s, parents and even teachers veered in the opposite direction. Parents attempted to be 'friends' not guardians, and brought up their children with little or no discipline. Like all extremes, this one did not work either.

"Freud's doctrines have often been taken to mean that discipline should be suspended, controls eliminated — in sum, that the child should be continuously gratified. Freud, on the contrary, pointed out that denial and conflict were as essential a part of the process of growth as gratification, and he never minimised the child's need for direction," says Peter B Neubauer in the Atlantic magazine.

Today, counsellors, therapists and enlightened parents recommend balance in this zone.

Dr Ameeta Sanghavi Shah, integrated wellness therapist and relationship expert, says parents continue to be confused when it comes to disciplining. "Some are too strict and the kids refuse to take it lying down. Then there are those who indulge in flattery and think they are praising the kids," says Dr Shah. "There was a time when kids were afraid of parents. Today, it is the other way around. In my practice, I meet parents as well as children suffering from anxiety and depression. Parenting is more complex than it ever was. The influence of media and peer pressure is higher than ever before. Life is uncertain. People lose jobs suddenly. It is not easy. While there is no golden rule that I have to offer, I believe respectful communication is the key. It boils down to seeing and doing it right. The way ahead is for parents to be firm where it is necessary but always remember to be respectful," she adds.

Teaching tolerance

Jamuna Rangachari, writer and mother of two, says the primary purpose of parenting is to raise children who have a clear sense of right and wrong. "We should make efforts to ensure that children have a good sense of ethics and a clean character. Our children are growing up in a world different from our own. We did not have so much news – most of it focusing on gore, sleaze and sensational crime – being fed to us by the media. What began as Page 3 has become Page 1. The celebrity cult is finding more and more followers. It is time we fight back by being good role models. We need to keep reading good literature to them and introduce them to good movies."

Perhaps one of the key spheres of parental guidance is in the approach to the sacred. Society is rapidly reaching a stage where more and more are shedding the religious labels into which they have been born and are forging individual relationships with the Divine. While it may be premature to expect children to cultivate a non-religious affiliation to Spirit, parents could certainly help cultivate a healthy respect for all religions and traditions, thereby eliminating one of the most contentious issues of our times.


Rishi Rathod (36), an ad filmmaker and father, says Indian parents have to shoulder a major responsibility in the emerging New Age. "I am strongly committed to passing on a sense of the sacred to my children that is eclectic, satvic in character and all-embracing. When my wife was expecting, we engaged a music teacher for her from a Sufi qawwal family in the hope that the child would grow to love music and spirituality. The man began belting Sai Baba bhajans one after another till I told him that he should also sing Amir Khusro and Bulle Shah. My daughter is a little under a year old. So, I can't really say if it is working but she does get very calm when the shabad is played," says Rathod.

Parents first

Swami Veda Bharati, disciple of Swami Rama of the Himalayas, said the list of questions I had emailed him missed the point. "Please do not talk of children's training; talk of parents' training," he responded.

"What training do the parents need to impart to themselves to be good parents? How should they learn to control and channelise their emotions so that their emotions are creative and not destructive? How should the parents learn to keep their minds in a peaceful state so that children are attracted to them and respond to them positively?" he asked.

"Children don't need contemplative education. Parents do. The mothers' emotions transfer to the child, to the foetus. My mother and father chanted Gayatri mantra three years before conception following the ancient system of samskaras. As a result, I never had to go to school. Then again, when you are breastfeeding, you can impart contemplative education by breathing gently, deeply and chanting your mantra," he explained.

Chitra Jha, columnist, life-skills coach and past-life regression therapist echoes Swami Veda Bharati's views. "Education begins the moment an embryo is conceived. If the parents are 'conscious' they will impart the 'right' education; incorporating principles of love, gratitude, compassion, joy, sharing and caring. Before we think of 'educating' our children, we need to educate ourselves," Chitra says.

Prof Tulsi Narayan Prasad, an advocate at the Supreme Court and a practitioner of astro-genetics, actually planned so his son would be born a genius.

His son Tathagat Avatar Tulsi finished high school when he was just nine, earned a BSc by the time he was 10 and an MSc before he turned 12. "It wasn't surprising at all as my parents had told me that I was programmed before birth to be a genius. I knew I was different when I discovered that I was more fascinated by physics than the sports and games that my peers loved," said Tathagat in a report in a leading Indian daily. At the age of 24, with a PhD from the Indian Institute of Science, Tathagat is an assistant professor at the elite Indian Institute of Technology, Mumbai.

Not all is lost, however, for those like me who have moved beyond the conception and breastfeeding phase. As an old Hindi saying puts it: Jahan jage wahin savera. When you awaken, know it to be morning.

Recipes for every age
0-3 years

Deepak Chopra in his bestseller, The Seven Spiritual Laws for Parents, says the approach to parenting should change somewhat depending on the age of the child.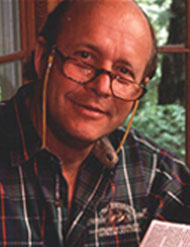 H Jackson Brown, Jr
"Always kiss your children goodnight
- even if they're already asleep." From the time a child is born to the age of two, Chopra recommends that the child be encouraged in every way and given unconditional love and encouragement. This, he says, is a very important time because this is when children learn an important lesson – the world is a safe place. "Feeling safe as an adult means that sometime before the age of two, you were not conditioned by fear; you were encouraged instead to expand without limit, to value freedom despite the occasional wound that can come when a child bumps into the things of this world," writes Chopra. In short, the emotional spectacles through which the child will view its life are acquired at a very young age. It is therefore important that parents ensure that children acquire a positive, self-affirming world view. "I remember being given Hepatitis B shots when I was a little girl," recalls Bindiya Carmeline Thomas (19), a journalist in Bangalore. "My mother often tells me how worried she was on that day. All I remember are her fervent prayers as she carried me in her arms. I recall the day and remind myself that no matter what life dishes out she will always be there to carry me to safety."

3-7 years

This is the age the kid attends kindergarten and begins his primary education. It is also an opportunity for children growing in cities to meet other children of their age. This is when the very first lessons in socialising are learnt.

The Mother of Pondicherry said one should interfere as little as possible with little children. "It is quite enough to surround them with things and to let them be. Never interfere unless it is absolutely necessary. And never scold them," the Mother said, "Up to the age of seven, children should enjoy themselves. School should all be a game, and they learn as they play," said the Mother.

7-10 years

That is when the child begins to grasp abstract concepts and learns to discriminate. She gives the first hints of the sort of person she can grow into. The first promise of a flowering into adulthood makes itself evident in these years. It is important that life for a kid is filled with books, music and intellectual stimulation for this is also the time children begin to make independent judgements, discriminate and gain insights of their own. Feeding their natural curiosity with intellectual, spiritual and emotional fodder is a must. Children are likely to acquire their love for particular subjects or disciplines at this age. Giving them a sense of values is vital.

10-15 years

During these years, Dr Deepak Chopra says, when innocence suddenly runs into puberty, the lessons of childhood will have borne either sweet or bitter fruit. "The child who can go forth imprinted with genuine spiritual knowledge will reflect her parents' pride and trust; the child who stumbles into confusion, reckless experimentation, and peer pressure is likewise reflecting the hidden confusion of his upbringing." Sometime at the start of this phase, it is important that the children are made aware of the responsibility that goes with sex. If you find it embarrassing, get a doctor to explain it all to them. Ensure they have the doctor's number so they can get their doubts clarified as and when they crop up.

15-18 years

Teenagers undergoing hormonal changes take time to come to terms with the storm it whips up in their bodies. This is the age when you keep a watchful eye on them but also set them free to experiment and strike out on their own. Trust them with responsibility. At this age the fruits of satsang, conscious parenting and spiritual advice and your own example begin to flower. It is important to use your discrimination to decide when you are required in the picture and when you would do better to keep away.

Life-long job

There is no point, of course, when the parent can hang his shoes and say that the job is done. Ipshita Sharma (23), a purchase manager for a Middle East-based firm always thought her dad loved her sister more, which added an extra edge to her rebelliousness. "I had refused to listen to him when he advised me against taking up a job immediately after college. He wanted me to study.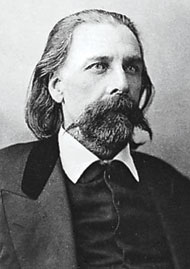 Josh Billings
"To bring up a child in the way he
should go, travel that way yourself once
in a while" I became miserable as he had predicted. I was being paid a pittance and was not enjoying the sales job which he had said was not for me," she recalls. "I did not want to ask my dad for help but he sensed it. He sat me down and told me that I was not on the streets. He told me he loved me. 'It is ok if you want to take some time off and stay at home. Don't let your fear of the future dictate your decisions.' I have never felt so loved, respected, grown up and cared for all at once. I don't doubt his love for me anymore."

"Parenting is a job that you do until the day you die. It is an ongoing process, where children progressively become your friends, teachers and foster-parents," says Chitra Jha. "Each one of us does the best we know how to do. So, each parent is a successful parent."

Osho pointed out a problem in parenting that sums up the challenge. "You have to be grateful to Existence that it has chosen you to be a passage for a few beautiful children. But you are not to interfere in their growth, in their potential. They will be part of another world. Don't prepare them for this world, this society, this time, because then you will be creating troubles for them. They will find themselves unfit, unqualified," Osho said, pointing towards the need to inculcate values that are eternal and not sectarian, time-bound or unthinkingly conformist.

It is such eternal values that impart the strength that will help children deal with and get the better of anything life throws at them.

Happy parenting!

See more articles on Personal Growth : http://www.lifepositive.com/Articles/PersonalGrowth

Reader's Comments
Subject:
Great article
- 23 February 2011
Satish, that is a really great article! Looking forward to more.
by:
phorum
Subject:
On Parenting
- 4 February 2011
The cover story n parenting by Purohit is comprehensive and interesting. The fact that parenting begins at the moment of conception, and learning happens in the mother's womb itself is beautifully illustrated by the story of Abhimanyu, son of Arjuna and Subhadra. Lord Krishna,
More...
by:
Purnima Yogi